Jingdong Great Limestone Cave is located in the east part of Heidouyu Village in Pinggu District, 90 kilometers away from downtown Beijing. With beautiful natural landscapes, it has become reputed as "The First Cave under Heaven". While inside the cave, you can see several dozen views such as those of the stalactites, stalagmites, which are formed as immortals and animals etc. With different poses, shapes and colors, it is worth viewing. In the cave, each cavity closely connected to the other in twists and turns. The distance between the walls is so narrow that tourists only walk sideways to through it. It is the best time to visit in summer, and you can enjoy the cool and fresh in the cave. While the temperature outside is 36℃, it is only 12℃inside, you'd better wear a long-sleeved jacket in the cave.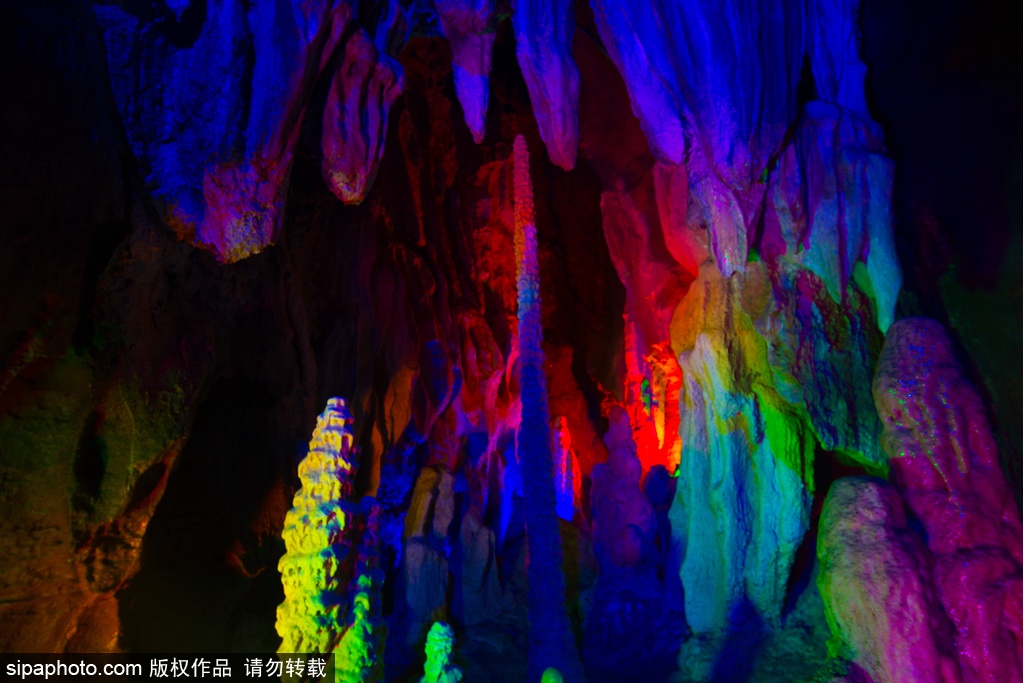 With 2500-meter long, the cave is divided into 8 viewing areas such as "Fairyland in Penglai", "Spring Rain in Southern China", "Water Curtain Cave" including dozens of sights as "Holy Flame Magic Lamp", "West Wind Roll Shutters" etc. The landscapes on the cave are glittering, translucent and colorful, and the most spectacular is the "Longhui Tianshu" caved on the cavity wall that first found in the world. The Leisure Cave, newly opened, has a constant temperature in four seasons and warm in winter and cool in summer that available for tourists to drink tea, taste wine and relax their bodies and minds. In addition, the scenic spot also provides all kinds of geological science learning opportunities for tourists and primary and middle school students to make them better understand of the formation of the structure of volcanic landscapes.

After the visit of the cave, there are also many sorts of entertainment facilities like cable cars, racecourse, bungee jumping ball and many others for you to participate in.

Address : East of Heidouyu Village, Huangsongyu Town, Pinggu District, Beijing