It is a national AAAA level scenic spot, 15 km from downtown Pinggu county with a water area over 6.5km2.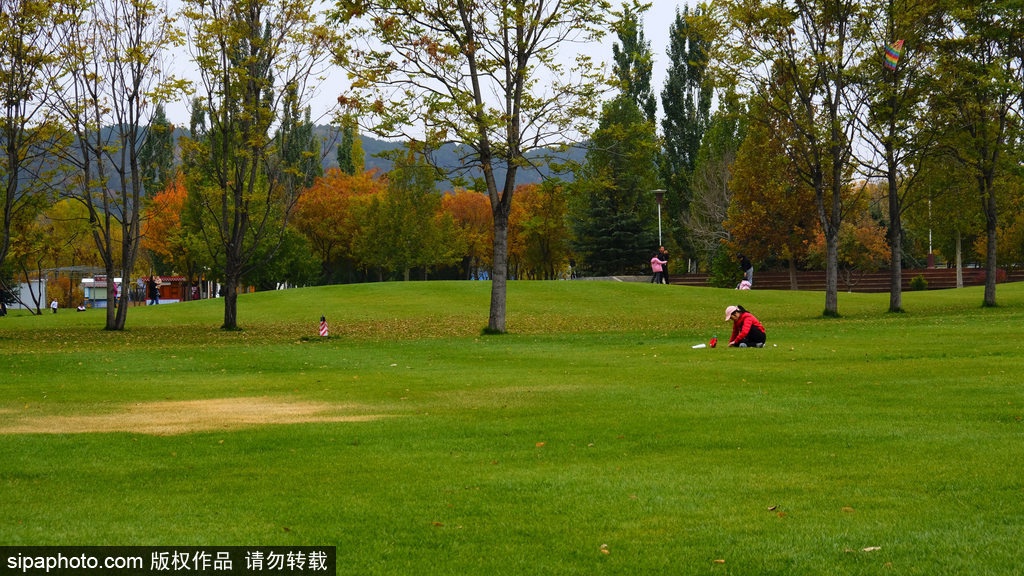 Jinhai Lake Scenic Spot has a wide variety of colorful trees, including more than 10 varieties, such as smoke tree and acer truncatum. Nowadays, on both sides of the road around the lake and the mountains around Jinhai Lake, it is full of colors. Under the irradiation of autumn sunshine, they are red, yellow, and green, colorful and dazzling.

If there is the best place for camping, it must be Jinhai Lake Scenic Spot. Jinhai Lake Scenic Spot is surrounded by mountains on three sides and a lake on one side, with beautiful scenery and broad vision. There is no fixed camping site here. You can camp on a large lawn and bring your own tent. In addition, there are many children's playgrounds in the park, where children can enjoy themselves freely.

The water in the area is blue as if being filtered, and the degree of being blue changes with seasons, but all beautiful.The Jinhai Lake has wide waters area, making it an ideal place for water sports. Motorboats, small cruise ships, and water motorcycles are inspiring projects.

In Jinhai Lake Scenic Area, you can enjoy the magnificent scenery of the lake. There is often magazine staff here to take pictures of the models. The view is breathtaking.

Admission: 40 yuan/head

Opening Hours: all-day

TEL: 010-69991356

Transportation: Self-driving is suggested

Address: Jinhaihu Scenic Area, Jinhaihu Town, Pinggu District, Beijing