At the foot of the Simatai Great Wall in Miyun District, Beijing, there is a small town called Gubei Water Town (Beijing Water Town). The town is dominated by northern customs and imitates the charm of the water town in the south of the Yangtze River. It is a North water town combining leisure, tourism, and creativity. Visitors can enjoy hot springs, taste delicious food and climb Simatai Great Wall. The scenic spot is reconstructed from the original five natural villages, just like a little-known paradise. It has both the majestic style of the North and the characteristics of the water town in the south of the Yangtze River.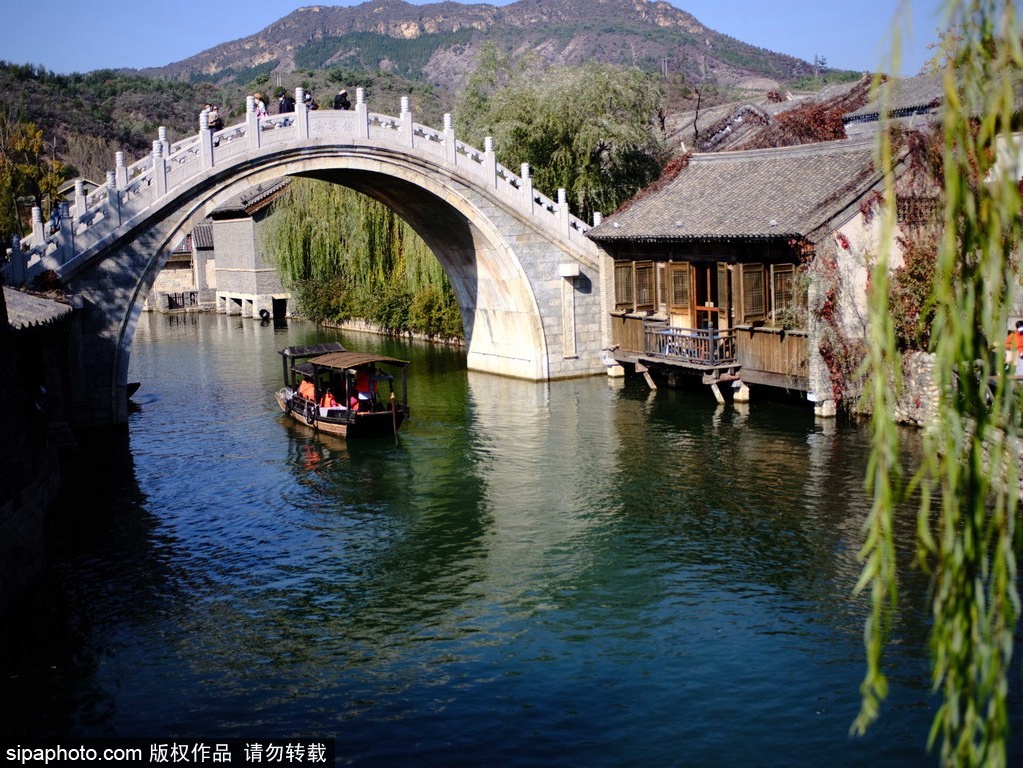 The ancient town is built near the water. The water is gurgling; the willows are blowing across the embankment; the water is lingering. It is known as "Wuzhen in the North".

Since ancient times, Gubeikou has been known for its majestic danger, and its unique military culture has attracted countless literati and elegant scholars, including Su Zhe, Liu Chang, and Nalan Zide, who have left many famous lines here, and even the Kangxi and Qianlong emperors have praised it many times, with "the ground chokes the throat and tends to trace the desert, and the sky leaves the lock untouched."

Gubei Water Town now draws on Simatai's historical and cultural legacy, in-depth exploration, and the 9 square kilometer resort area as a whole planning for "six districts and three valleys," respectively, the old camp area, the Republic of China neighborhood, water street style area, Wolong Fort folk culture area, Tanghe ancient fortress area, residential dining area, and Houchuan Zen Valley, Eden Valley, and Yunfengcui Valley.