Baiquan Mountain Scenic Area is located between Yanqi Lake and Yougu Shentan in Huairou District. It is 70 kilometers away from the urban area, and it takes about an hour and a half by car. It is 7 kilometers away from Qinglong Gorge Scenic Area and 10 kilometers away from Baozang Mountain. The Yunmeng Sanyu Natural Scenic Area is 15 kilometers away, and the Shentangyu Natural Scenic Area is 23 kilometers away. There are many scenic spots; the geographical location is superior; the transportation is very convenient. The scenic area is very large, with an altitude of 300-1100 meters.

Baiquan Mountain has four characteristics: mountains, peaks, waters, and valleys, and its unique scenery is amazing. The scenic area is full of small streams. Along the way, you will be accompanied by streams and pools. Mountain roads have stairs up and down, which are basically gentle slopes or flat ground. You can fish by some flowing streams and shallows, or you can catch fish with a small fishing net.

Baiquan Mountain is full of springs and waters everywhere, forming a variety of landscapes such as springs, pools, waterfalls, streams, and rivers. Regardless of spring, summer, autumn, and winter, Baiquan Mountain has crystal clear water flowing through it. There is a waterfall hanging on the cliff in the back part of the scenic area, and the water drop can reach up to more than sixty meters. In spring, summer, and autumn, the water flows continuously. In winter, there is a huge icicle, which is extremely spectacular.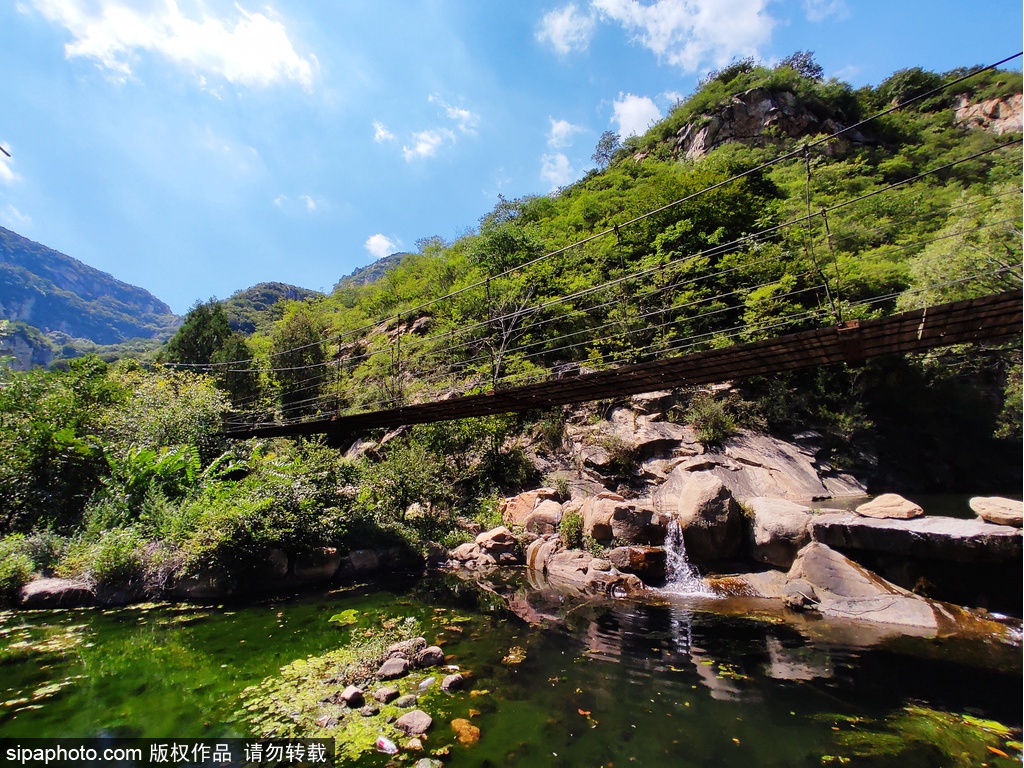 In recent years, with the increase in popularity, there have been more and more tourists. There are countless tourists for family travel, party travel, and company group travel. Therefore, it is difficult to park on holidays. You must arrange your travel time reasonably. In the scenic area, you are completely free to fish and play in the water, and even pets are allowed here. However, there are very few shops and toilets in the scenic area. Before you come, you need to prepare enough food and drinks.