The World Grape Expo Park covers an area of 2 million square meters, with construction and buildings covering 15,000 square meters, which is the largest grape-themed expo garden with the most grape varieties and the most abundant display contents in China.

The Yanhuai River Valley, where the World Grape Expo Park is located, is in the same 40 °north latitudes as the world-famous wine-producing place Bordeaux (in France) and California (in the United States). The three are known as the world's three major grape planting bases. Surrounded by mountains and rivers, it features unique basin and regional microclimate, which has the characteristics of distinct four seasons, sufficient light, similar rain and hot season, and large temperature difference between day and night.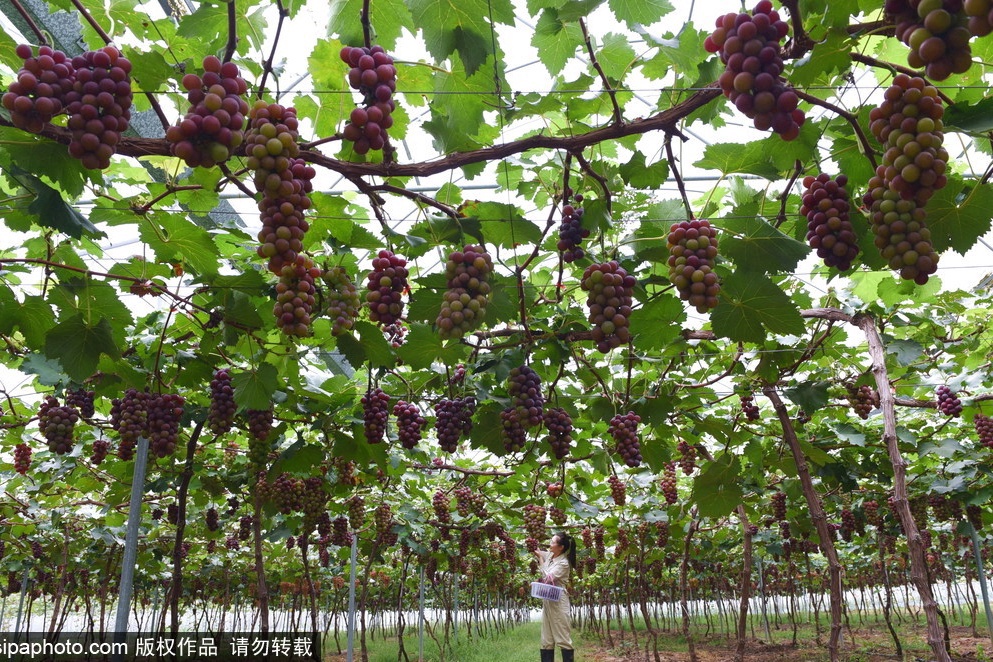 The main landscape buildings include Grape Exhibition Hall, Visitor Center, High-tech Greenhouse, North Gate, South Gate and Service Center. The park integrates grape varieties displaying popular science education, production experience, leisure picking, children's entertainment and other functions. It gathers more than 1000 world-famous grape varieties and have become a grape sightseeing and picking a place for the general public.

Opening Hours: 09:00-16:00

Tickets: 60 RMB (free for children under 1.2m)

Address: Xialu Fengying Village, Zhangshanying Town, Yanqing District, Beijing.

Tel: 010-81186018

Transportation: Take the S2 train to Yanqing County, change to Y01 and get off at Xizhuojiaying Station, and walk 1500 meters to get there.