Yue Kong Holiday Plaza is a three-dimensional tourism, business and cultural entertainment experience place with a full range of customers, a wide range of industries and multiple functions in Beijing. It is a multi-functional tourist resort that combines shopping, dining, leisure, accommodation, conference, cultural and entertainment experience. With its superior geographical location and convenient transportation environment, it will become a golden consumption gathering place in Beijing and even the surrounding provinces and cities, and lead the upgrading of tourism industry in Changping and become a new landmark with international tourism characteristics in Beijing.

Yue Kong Holiday Plaza project consists of three parts: Yue Kong Outlet, Marriott Resort Hotel and high-tech theme amusement park. As the theme business of Lodogang Plaza, Yue Kong Outlet gathers more than 1,000 domestic and foreign famous brands and has more than 4,000 square meters of children's brand collection area, nearly 10,000 square meters of dining area, 15 ocean landscapes and a super large parking lot with 6,000 free parking spaces.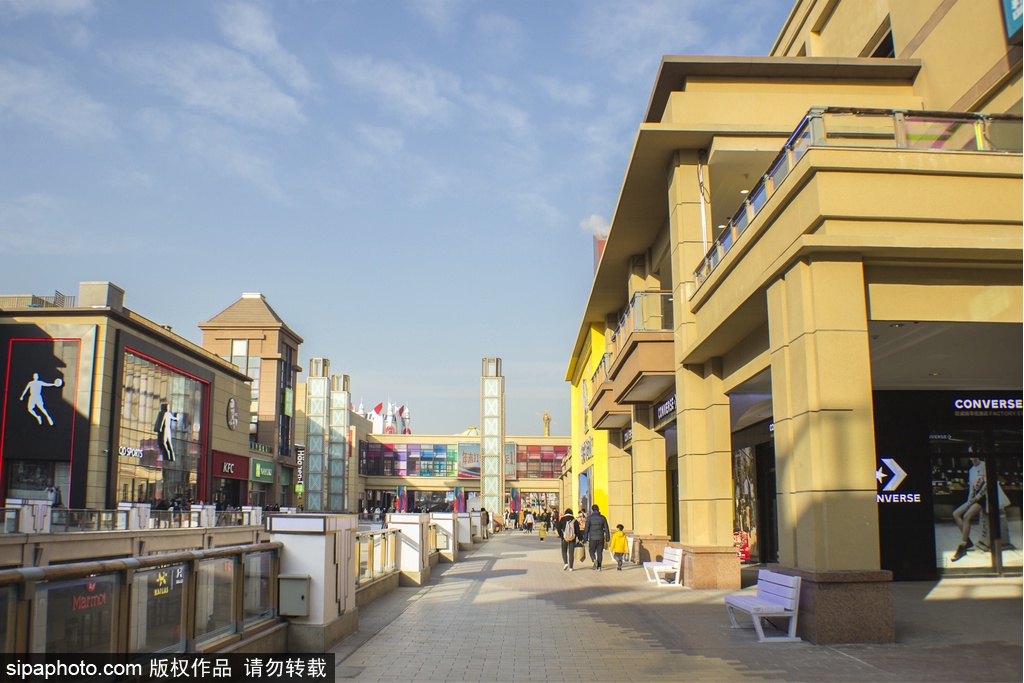 Yue Kong Outlet challenges the space concept of traditional business, brings into play the experience consumption mode and creates a new world for leisure shopping. Through the space design with the theme of marine culture, it integrates the elements of marine beach, whale fountain, novelty landscape and bright sunshine, so that consumers can enjoy the intimate contact with nature to a greater extent. It combines marine theme decoration and Chinese cultural elements well, so that consumers can get spiritual pleasure in visual feeling and spiritual touch.

Opening Hours: 10:00-21:00

Address: No.29, West of Dengzhuang Village, Chengnan Street, Changping District

Tel: 010-80115496

Transportation: Take No. 883 at Deshengmen and get off at Changping Old County Bus Station, then walk 1 km.