The endless grassland is a must-see attraction for many people. Although July and August are the most beautiful time of the grassland every year, you can still catch up with this "last train" in early September. If you miss it this year, you have to wait for another year! Horse riding, milk tea, bonfire party, you can put all of them on your list!

Fengning Bashang Grassland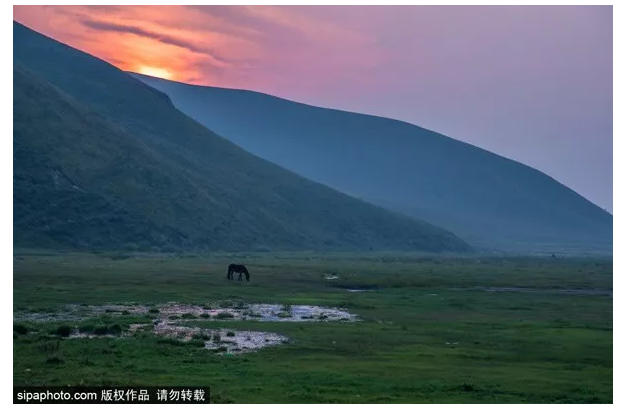 Fengning Bashang is also known as "the No.1 Grassland in Northern Beijing". It is cool and pleasant, with an average temperature of 24 degrees. Its fresh and cool climate and beautiful natural scenery attract countless tourists to come here for vacation. If you go there now, you can still catch up with the beautiful scenery. So hurry up!

In addition to the must-have activities in the grassland, there are also many famous scenic spots to visit, such as Lightning Lake, Liushugou, Valley of Love, Great Khan Palace, etc.

At night, there are often bonfires, folk songs and dances, roasted whole lamb, and milk tea. While entertaining, you can also enjoy good food. It is a good place for all family members to relax during vacation.

Address: Datan Town, Northwest of Fengning County, Chengde City, Hebei Province

Mulan Paddock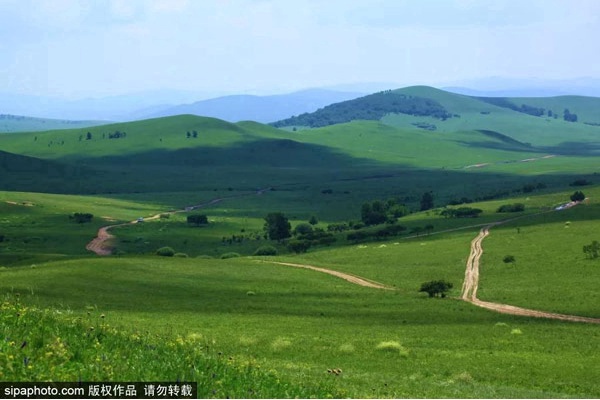 Mulan Paddock used to be the place where the emperors of the Qing Dynasty held autumn hunting, and it is also the world's largest royal hunting ground. If the most beautiful autumn scenery in North China is in Hebei, then in Hebei, you can find the most beautiful autumn scenery in the Mulan Paddock.

Vast grasslands, colourful forests, clear lakes, and galloping horses... You don't have to travel afar to Hulunbuir Horqin, as Mulan Paddock can satisfy your autumn imagination of going to the grassland!

Address: Siyu Line, Weichang Manchu and Mongolian Autonomous County, Chengde City, Hebei Province

Saihanba Grassland

It is part of the Mulan Paddock that blessed with abundant water, grass, and dense forests since ancient times. You can also find rare birds and animals thrive here. This is a place composed of grasslands and forests, and is called Saihanba National Forest Park. This is the largest forest park in northern China. In Mongolian, its name means "beautiful high mountains".

During the Liao and Jin dynasties, this place was also known as the Thousand Mile Pine Forest. As a royal hunting ground, the emperor came here every year, recorded as "Mulan Autumn Hunting".

The source of the river, the hometown of clouds, the world of flowers, the sea of forests, and the paradise of rare birds and animals... Making up the most beautiful scenary of Saihanba.

Address: North of Weichang Manchu and Mongolian Autonomous County, Chengde City, Hebei Province

Yudaokou Grassland

Yudaokou Grassland is part of Mulan Paddock and one of the filming locations of "My Fair Princess". There are primitive grasslands, wetlands, lakes, and springs here. It is also one of the birthplaces of Luan River. It is 400 km away from Beijing and has convenient transportation. You can come for grassland sightseeing, bird watching, fishing, scientific expedition, leisure, hunting and fishing. The Imperial Spring used by the emperor and Moon Lake where the ancient battlefield is located are the essence of the scenery here.

In addition to the beautiful scenery, it is also an excellent place for ecological tourism such as horse riding, boat cruises, bonfire entertainment, off-road racing, hunting and so on. This place will realize your dream of returning to nature.

Address: North of Weichang Manchu and Mongolian Autonomous County, Chengde City, Hebei Province

Zhangbei Bashang Grassland

Located in Zhangbei County, 70km northwest of Zhangjiakou, it is composed of two large grasslands, Zhongdu and Anguli. "Anguli" means Swan Goose in Mongolian. Does it remind you of the beautiful song "Swan Goose"?

The Anguli Grassland is one of the largest and highest-level scenic spots among grassland tourism destinations in China. The aquatic plants here are beautiful, the green fields are vast, and the natural ecological scenery is very attractive. Anguli Nao in the scenic area has a water area of 100,000 mu and is the largest plateau inland lake in North China.

Address: North of Zhangbei County, Zhangjiakou City, Hebei Province

Grassland Road

Hidden at the junction of Zhangbei and Chongli, Hebei, it has a magnificence comparable to the Sichuan-Tibet line. This famous "Grassland Road" is picturesque and beautiful every step of the way!

"Grassland Road" is also known as "China's No.66 Route". The winding roads and the beautiful scenery make this a paradise for self-driving enthusiasts. It is by no means a substitute for the "Sichuan-Tibet Line", but has its own unique style.

The mountain road with a total length of more than 130km connects Yehuling (West) and Huapiling (East). In the hundreds of miles, there are endless beautiful scenery on both sides of the winding road...

The white windmill, the blue sky and the green grassland complement each other, together with the brilliant colours, they constitute the most classic scenery of this Road between grassland and the sky.

The beauty of the grassland lies in its purity, everything in whatever colour looks extremely pure here.

When the sun goes down, the beauty is even more charming. Through the soft afterglow, flowers, distant mountains, highways, and pine forests appear from time to time, showing its dim beauty.

Address: Junction of Zhangbei and Chongli, Zhangjiakou City, Hebei Province

The temperature differentiates a lot between morning and evening, so please keep warm when you are here!