Recently, the epidemic situation in Beijing has been repeated, so we can't go far. However, the beautiful scenery in this park is no worse than that of other parks. At this time, the lotus flowers are in full bloom, and there are new-born ducks and waterfowls in the lake. The park area is not small, and there are professional runways, table tennis tables and other fitness facilities. The most important thing is that it doesn't charge a cent. It's free.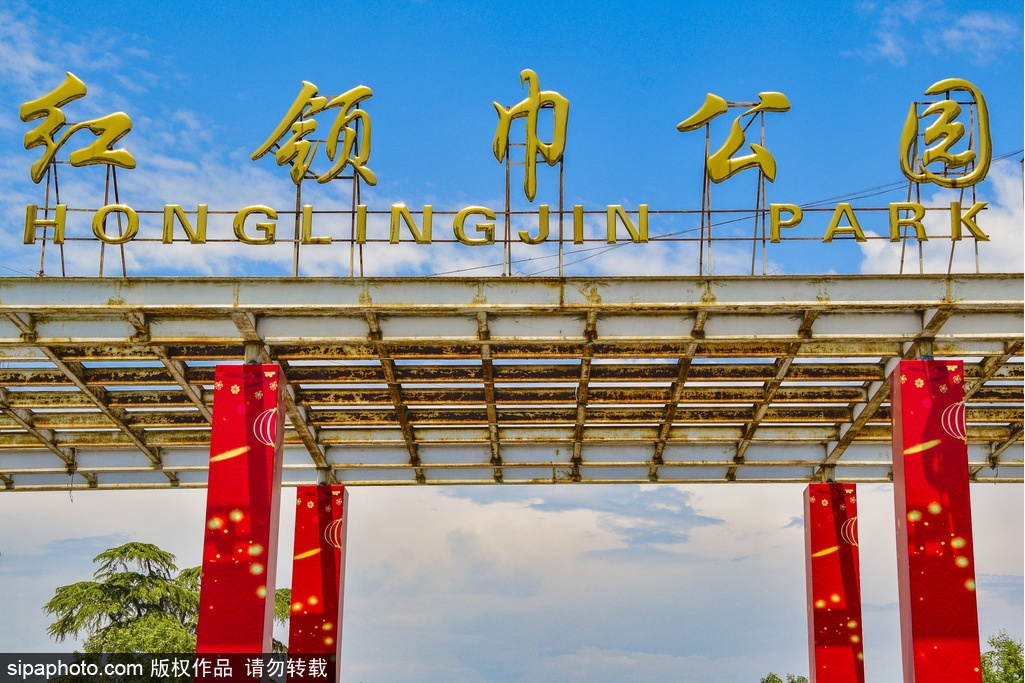 There are not many parks with large water surface in Beijing. This park is not in the suburbs, but in the city. However, it is not the famous Chaoyang Park, which charges fees. This is the "red scarf Park" not far from it

Although the park is free of charge, the management measures of the park during the epidemic period have been very strict. It is necessary to measure the body temperature when entering the park. Recently, because of the repeated epidemic situation, you have to look at the health treasure, which is green.

The park covers an area of 40 hectares, including 16 hectares of water surface. It is very well afforested with trees on both sides of the lake

In the past years, there were cruise ships in the lake. This year, probably because of the epidemic situation, there were many more water birds in the lake this year because of the lack of people and the disturbance of cruise ships, which could not be seen in the past.

The most gratifying thing for me was that I saw a mother duck with six newly born ducklings swimming freely in the lake. Her eyes were full of love.

The abundance of water birds naturally indicates that there are fish in the lake for them to eat. Indeed, there are not only many fish in the lake this year, but also many of them are growing very large. Many children are feeding them bread.

In addition to the lotus, there are small bridges in the lake. There are such fresh and free scenery in the city. Even if I can't go far away, I feel very happy.

In addition to the beautiful scenery in the lake, the land in the park is also rich in plants, all kinds of green plants, wild lilies, chrysanthemums and other colorful flowers are also competing to open.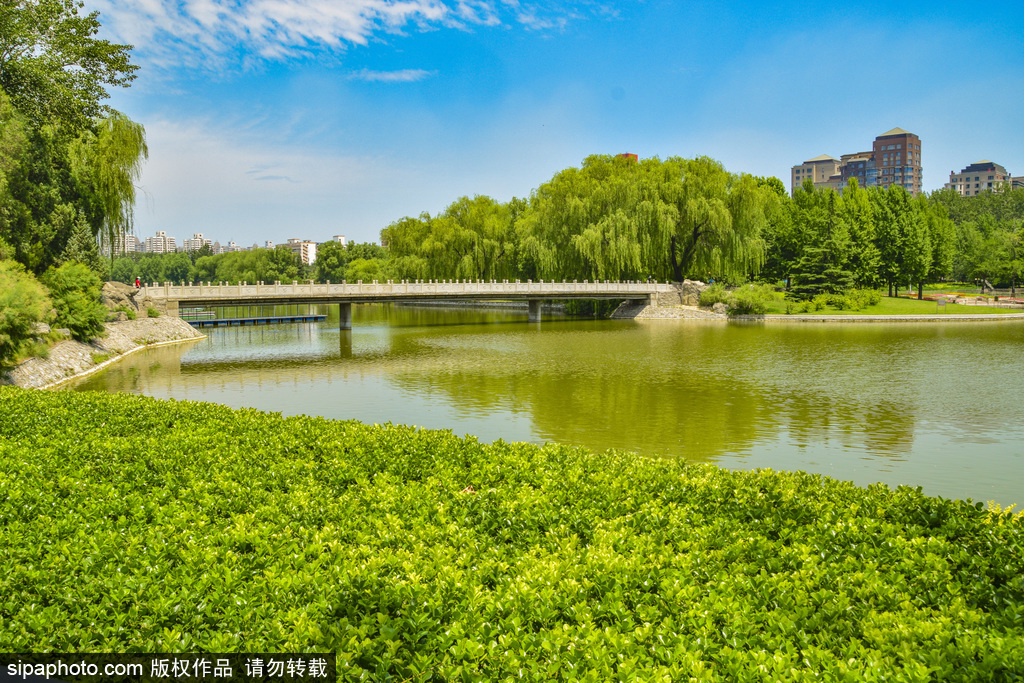 I like this park very much. Sometimes I come across some scenic spots that don't cost much money in other places or abroad. I often say that it's better to go to the free park near my home.

Address: No.5 Houbalizhuang, Chaoyang District, Beijing