Mentougou is located in the west of Beijing, where the mountains are rolling and magnificent. The majestic mountains are arranged from northwest to southeast, which is a good place for people to climb high and look far.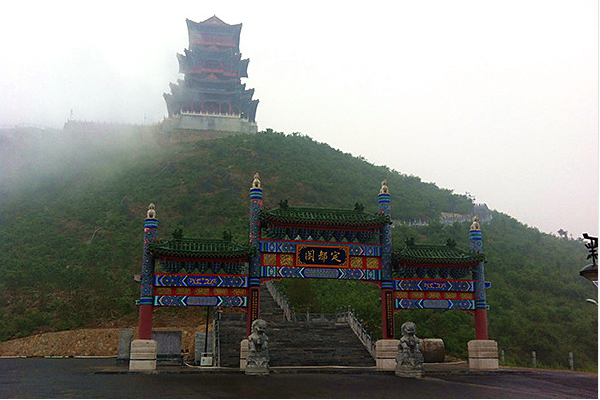 35 kilometers away from Beijing, there is a commanding high point named Dingdu Pavilion, 680 meters above sea level.

As the commanding height along Chang'an Street in Beijing, Dingdu peak is known as the first scenic peak in the west of Beijing. People often say that if you don't get to Dingdu peak, you can't say you have been to Beijing. From this we can see the importance of this scenic spot.

Dingdu peak is surrounded by mountains stretching and winding, with overlapping peaks, craggy rocks and steep peaks.

Most of the way is a road with steps, almost no difficulty to climb, about half an hour to reach the top.

On the Dingdu Pavilion, you can use binoculars to overlook the four directions. When the weather is fine, you can have a panoramic view of the beautiful scenery within a hundred miles.

In good weather, you can also see the whole Chang'an Street. When the lights are on, it looks like a giant dragon going eastward, which is quite spectacular.

Most of the stone tablets and statues on Dingdu pavilion are related to Yao Guangxiao. On the platform, there are Yao Guangxiao's figure statues. Yao Guangxiao was a monk in politics and assisted Zhu Di, the king of Yan, to ascend the throne. Although it was little described in historical books, it has created a famous official.

On the top of the mountain wall, engraved with a profile of Dingdu peak, visitors can understand its past life and present body through the text.