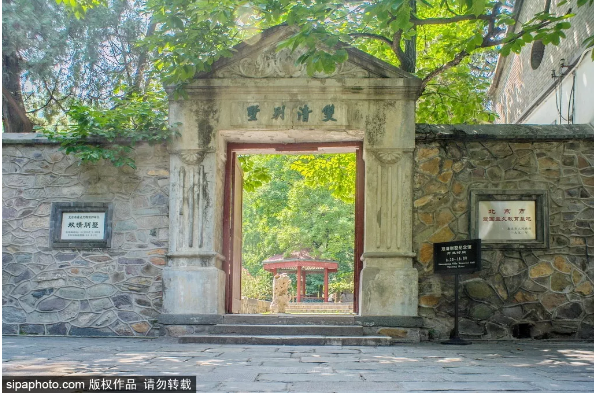 ① Itinerary: Visit Shuangqing Villa and the Fragrant Hills (or Xiangshan Park)

② Brief Introduction:

Shuangqing Villa: The earliest place of residence and office where the CPC Central Committee moved to Peiping on March 25, 1949. Here maintains the original display of Mao Zedong's life and work, and the place where Mao Zedong and his son had intimate talks - the Hexagonal Pavilion.

Xiangshan Park: a famous large park with royal features. The King Kong Throne Tower of Biyun Temple is the temporary lay place for Mr. Sun Yat-sen's coffin; Shuangqing Villa is the earliest place where Mao Zedong and the CPC Central Committee stationed in Peiping to live and work. Every year from mid-October to early November, people come to hike and awe at the red leaves during Xiangshan Red Leaf Festival.