You can't miss the recent popular sea of daisies! Here is the tour guide especially for you to enjoy daisies. Under the sun, the dreamlike sea of daisies are swaying with the wind and sending out its unique taste.

Liangshuihe Park

When the trees cut off the noise and the noise is replaced by a relaxing holiday, how do you start your weekend tour? Maybe you don't know that there is a huge park in the southeast of Beijing, which is showing its charm. It is believed that many Beijingers know Liangshui river, which is 68.4 kilometers long and passes through six districts, Haidian, Xicheng, Fengtai, Daxing, Chaoyang and Tongzhou, with a drainage area of 633 square kilometers. Now the river has been known as the main drainage channel in the south of the city. It is here that daisies and sunflowers are quietly blooming, which is very beautiful and spectacular. The daisies are in bud and show the brightness of summer; the sunflowers face the sun, smiling.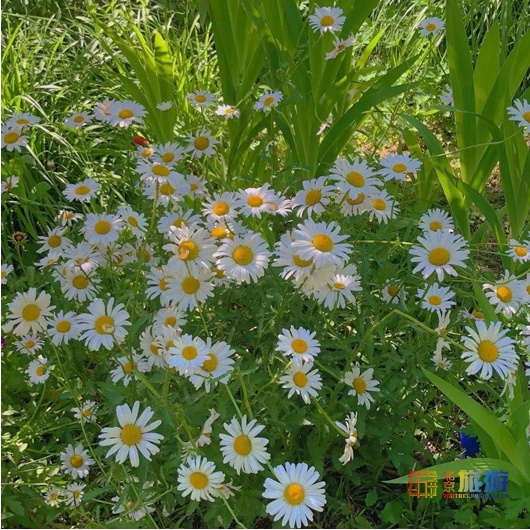 In fact, Liangshuihe park is just a park built along Liangshui River. Daisies are mainly in the third area of Liangshuihe Park. As soon as you enter the door, you will all kinds of flowers, showing the good care from gardeners. There are two main areas with daisies in Liangshuihe park. One is on the right side of the main entrance. People can only get there through the wooden plank road. Please don't step on the flowers! It's nice to take pictures on the plank road.

The most beautiful place to enjoy the daisy is by the river. When you enter the front gate, walk to the north a little bit and you can see a large number of daisies along the runway. It stretches for hundreds of meters, which is really beautiful. And there is no fence for this area. In addition to the daisy, there are also flowers of various colors on the other side of the runway. They are also in bloom, very beautiful. Because the park is not that popular, there are not many people on weekends, so you can take photos at will; the park also has bicycle lanes, where you can ride bicycles, walk dogs, and set up tents for picnics, but you can't barbecue. The reporter had also planned to go to Guangyang Valley urban forest park before, but the daisies there were not dense enough. But this place really has a sea of daisies!!!