The former site of Xiangshan revolutionary monument was fully reopened yesterday. The reporter learned from the Xiangshan Park Management Office that in addition to the restoration of all the exhibition rooms at the eight old sites, the explanation and group activities were also restored simultaneously, and the public could also participate in the latest activities of Xiangshan Park.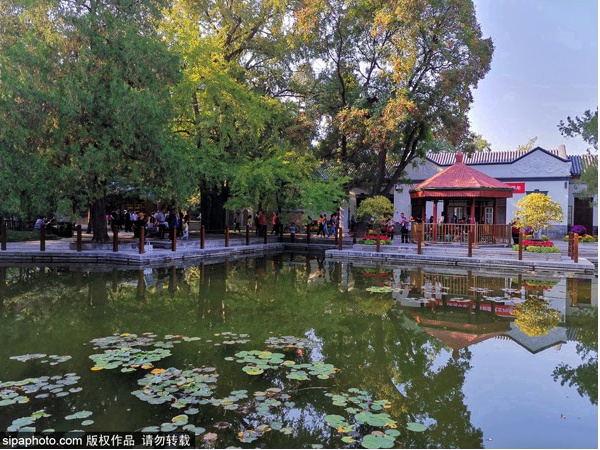 The reporter saw in Shuangqing villa that after the full resumption of opening, the epidemic prevention measures were not lax, and the staff were meticulous in checking the health code. "Please wear a mask when you enter the exhibition room." Due to the improvement of the epidemic situation, tourists do not need to wear masks in the open area, but they still need to wear masks when entering the room. The staff will stand at the door to remind them at any time.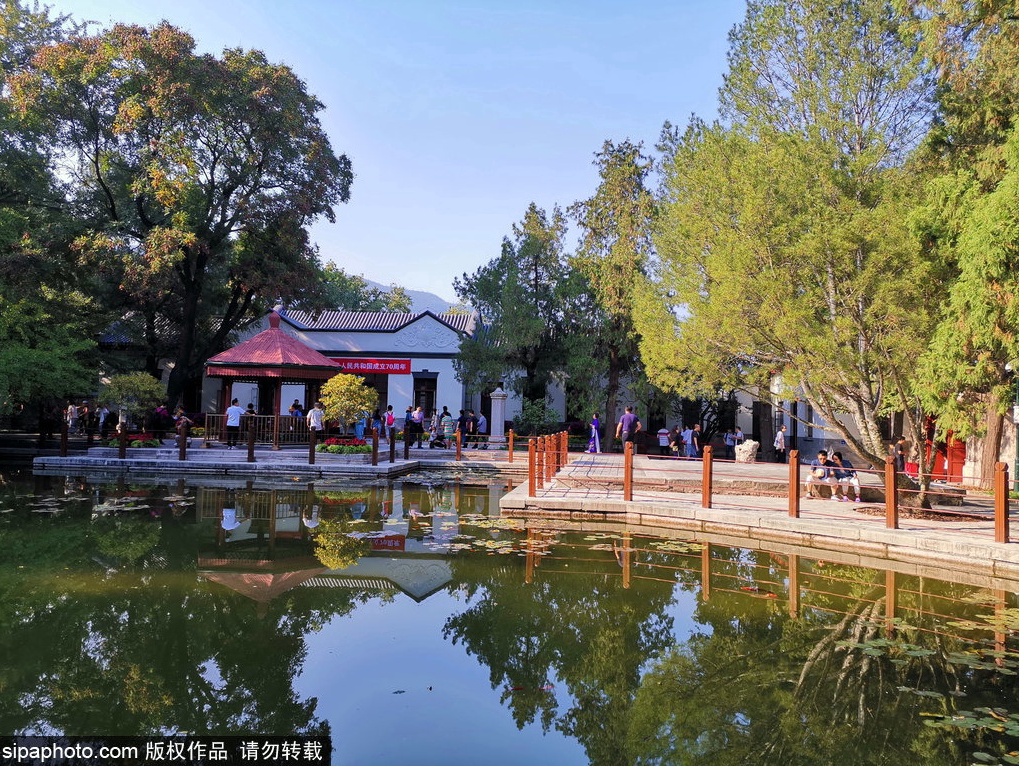 Shuangqing villa has a pleasant scenery, clear water and lotus blossoms. The red pavilion is particularly dazzling in the sunshine. Tourists hold up their mobile phones and take pictures of the beautiful scenery. When entering the former residence of Comrade Mao Zedong, all the furnishings were the same as before. Although they were closed for more than 130 days, the staff carefully maintained every furnishing every day. The staff told the reporter, there are a lot of furniture and paper, that need to be ventilated and cleaned every day, and electrical equipment also needs to be turned on and off regularly to ensure normal operation.

Due to the narrow space, in order to ensure that tourists keep a safe distance, each visit is limited to 30 people, and there will be designated staff to remind and guide visitors at any time.

After the Xiangshan revolution memorial area is fully reopened, individual visitors and groups are required to reserve tickets and the visit time of Shuangqing villa and Laiqingxuan through Wechat "Xiangshan Park Service" in advance, and receive temperature measurement and show their health code in the gate area. In separate exhibition rooms, visitors are controlled in numbers and the tour direction.

Near "July 1", in order to guarantee group tourists to carry out party activities, the voluntary explanation service will be resumed at 10:00, 11:00, 12:00, 13:00, 14:00 and 15:00 every day. In the east side of Shuangqing villa, service facilities, such as party flag, oath to join the party, poetry, lyrics and related knowledge Q&A, are set up to facilitate group tourists to carry out activities. The park also features a commemorative seal, which visitors can receive free leaflets and seal to fully understand the work and life of the CPC Central Committee in Xiangshan.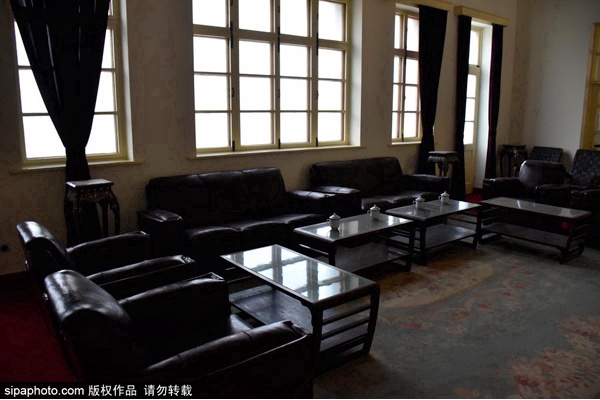 In addition, Biyun temple, Qinzheng hall, Zhiyuanzhai and other scenic spots in Xiangshan Park have been fully reopened.