Yanqi Lake has expansive water and crystal lake. In spring and autumn, flocks of wild geese would choose here as habitat, hence the name "Yanqi (the habitat of geese) Lake". The lake is surrounded by mountains in three aspects, including 1,200-meter-high Jundu Mountain to the north, 811-meter-high Hongluo Mountain to the west, and 186-meter-high Jindeng Mountain to the east.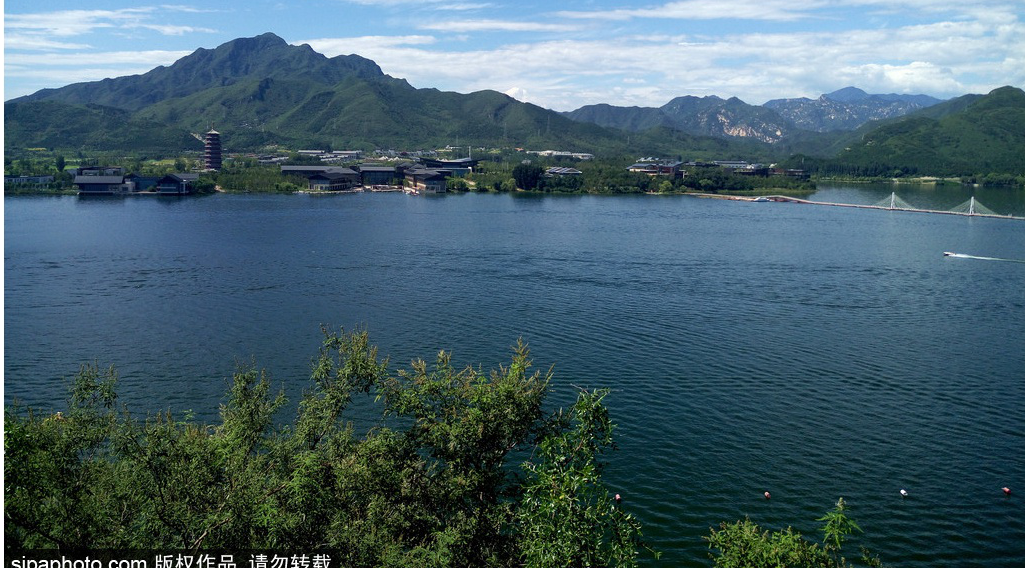 Covering a total area of 1.5 km2, these mountains are home to maple trees, pine and cypress trees, torch trees and other trees and shrubs. In the clean, clear lake, you can find fish, shrimp, turtle, and other scores of aquatic animals, as well as geoemyda spengleri and giant salamander and other rare animals. There are also rare migrant birds like wild geese, cranes, white swans, and freshwater gulls, all of which are demanding towards water quality.

Park here offers all manners of recreation facilities for about 40 water and land programs, catering to tourists of all ages. If you are looking for a nice place with clean air to relax yourself at weekends, Yanqi Lake is a wonderful choice. Around the lake there are several high-end hotels, as well as farm-stays.

Address: north of Huaibei Town, Huairou District