People can enjoy flowers only in spring? What you don't know is that the flowers of Zhongshan Park in late summer and early autumn are as beautiful as those in spring. Tourists who miss the sea of flowers here can enjoy them now~

But this time, instead of colorful tulips, there are beautiful and bright herbaceous peonies bursting into a carnival of pink or red.

Besides, there are many other blossoming flowers whose names maybe you don't know. Anyway, it's quite good-looking.

However, due to the short flowering period, you should hurry up if you want to enjoy the flowers~

Guide

Tickets: RMB 3 for an admission ticket and RMB 1.5 for a half-price admission ticket on weekdays.

Purchase method: tourists are required to book tickets at least one day in advance on the WeChat official account "畅游公园" (Visit Zhongshan Park) (the only booking platform). Don't go without an appointment.

Address: No.4, Zhonghua Road, Dongcheng District, Beijing (the west side of Tian'anmen Square)

Transportation: Exit B (NE), Tian'anmen West Station, Line 1 (Beijing Subway).

Wuta Temple

When it comes to Wuta Temple or Zhenjue Temple, many people may not know that they are actually the same place. Standing on the north bank of the Changhe River in the east of Baishi Bridge outside Xizhimen, the back door of Beijing Zoo, it is the most famous destinations, built in the Yongle period of Ming Dynasty, for enjoying ginkgo leaves in Beijing.

The two giant ancient ginkgo trees in front of the Vajrasana Pagoda in the temple with a history of more than 600 years were planted in the Ming Dynasty when the temple was built. Every autumn, the golden splendid landscape in Beijing would attract a large number of visitors.

But few people know that by the end of spring and the beginning of summer, there are many multiflora roses. Now it is the season when the multiflora roses are blooming, attracting many residents to keep the precious spring scenery with their cameras.

With red walls, multiflora roses and other unique ancient temple elements, everything is different.

The teeny style or amazing pictures for Moments? The multiflora rose on the temple's wall is undoubtedly among the best places to take photos in a fresh brisk or aesthetic style in May.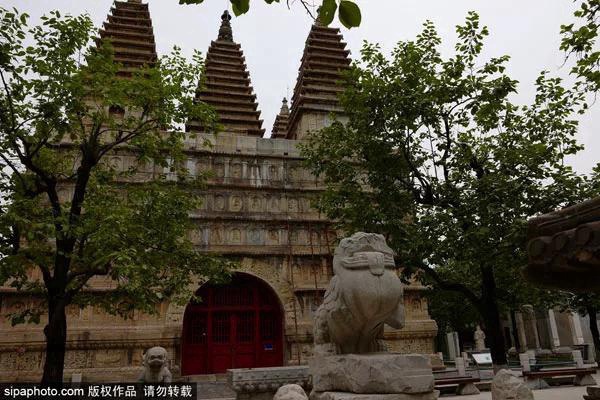 In addition, the Vajrasana Pagoda inside is also worth a visit. The Indian style building, but showing a unique Chinese architectural structure, is an early successful integration of east and west.

Go to enjoy the beautiful multiflora roses with friends in sunny days!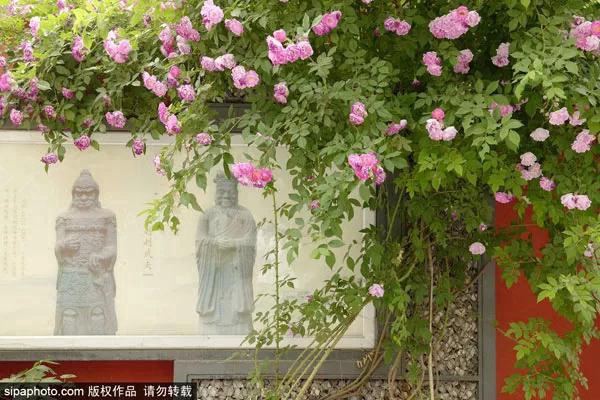 Guide

Tickets: RMB 10 for an admission ticket on weekdays.

Reservation: The appointment by telephone is currently stopped. Please make an appointment through the "online reservation" menu below the WeChat official accounts of "北京文博" (Beijing Cultural Relics and Museums) or "北京石刻艺术博物馆" (Beijing Stone Carving Art Museum) with the valid ID card number.

Notes: Wuta Temple will be open from May 1, 2020, with full implementation of real-name visits and limitation on attendance in different periods. At present, the daily limit is 400 visitors, which is divided into time periods: morning (9:00-12:30) and afternoon (12:30-16:30) with 200 respectively.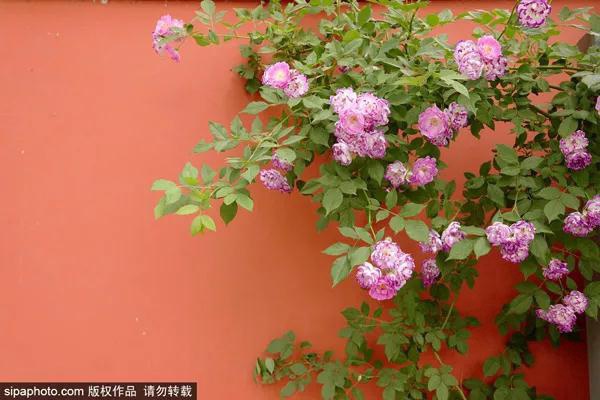 Address: No. 137, Xizhimen Outer Street, Haidian District, Beijing

Transportation: get off on the National Library Metro Station, Line 9 and walk about 860m.

Beiwu Park

There are mountains, rivers and terraced fields. This Jiangnan-like place with idyllic scenery - rapes in early summer and rice in late autumn - shows visitors with a poetic picture of the countryside.

Located at the foot of Yuquan Mountain and close to the west gate of the Summer Palace, Beiwu Park owns the unique environment and superior geographical conditions, which makes it extremely popular.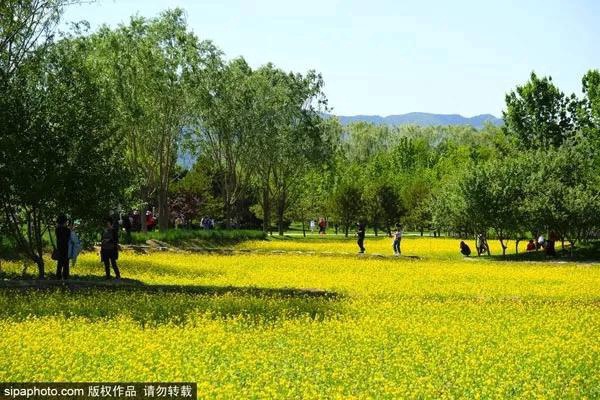 It's time for rape flowers to bloom again. Now it is the best time to go to Yuquan Mountain to enjoy them. Within the Fifth Ring Road, just at the door, you can enjoy the fantastic scenery of rape flowers as that in Wuyuan.