During this special period, everyone is idling at home. After a long period of playing with the cellphone, you must be very bored. Why not read some novels during this holiday? For example,The Three-body Problem, the first "Hugo Award" award-winning work in Asia, can fully attract you and make you forget anything else.Dying Eye, written by Higashino Keigo, takes you to explore the truth with an attractive plot full of ups and downs. Although Yan Geling's The Prisoner Lu Yanshi has a film version, only after reading the original book can you feel the charm of the text, and realize the complex and sincere feelings between people… What to read? Popular novels may be a good choice.

The Three-body Problem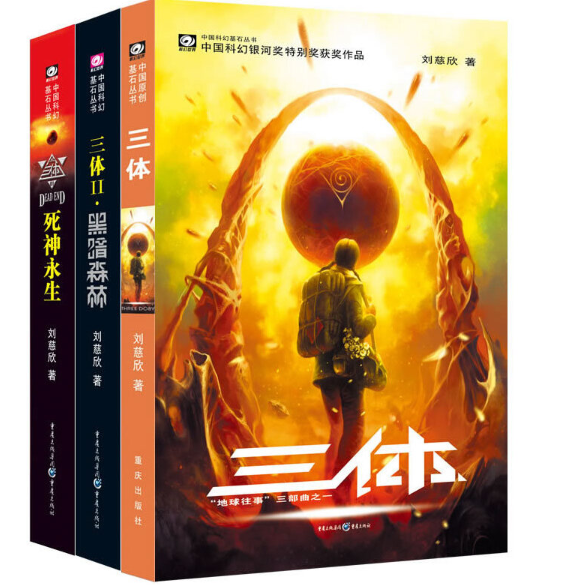 Introduction

The "Red Shore Project", the military's secret plan to explore alien civilization, has made a breakthrough, but at the moment of pressing the launch button, Ye Wenjie, who suffered from disasters, does not realize that she completely changes the fate of mankind.

The earth civilization sends a message to the universe, which takes the sun as the center and flies to the deep space at the speed of light…

Four light-years away, the "three body civilization" is struggling. More than 100 times of destruction and rebirth under the guidance of three irregular running suns force them to plan to flee from their planet. At this time, they receive the message from the earth.

After using the super technology to lock up the basic science of the earth man, the huge cosmic fleet of the three body man begins to march towards the earth… The end of mankind is coming quietly.

Author

Liu Cixin, one of the richest Chinese writers, is a member of China Science Writers Association, Shanxi Writers Association, the most important representative writer of Chinese science fiction, and is known as the leader of Chinese science fiction. He began to publish science fiction since the 1990s, and won the China Science Fiction Galaxy Award for eight consecutive years from 1999 to 2006. His works have won wide praise for its magnificent atmosphere and brilliant imagination. His science fictions focus on the expression of scientific connotation and aesthetic feeling, with humanistic thinking and care, striving to create a science fiction style with Chinese characteristics.

"The Trilogy of the Three-body Problem" (formerly known as "The Trilogy of the Earth's Past"), Liu Cixin's most important work, has been highly praised by readers and the media. It is generally regarded as a landmark of Chinese science fiction and has pushed Chinese science fiction to the height of the world.

Dying Eye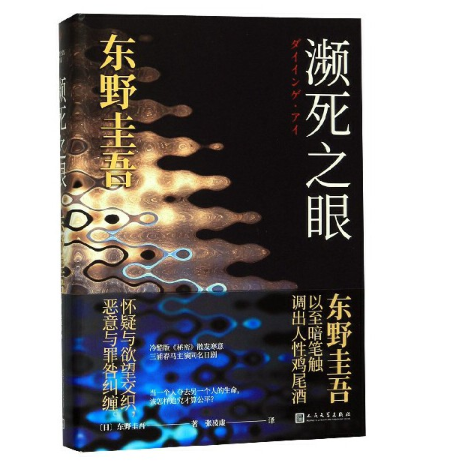 Introduction

A car accident makes Amamura Shinsuke lose a lot of previous memories. However, in order to find out the cause of the accident, Amamura begins a detailed investigation. With further investigation, the lost memories seem to recover a little bit. At the same time, many mysterious events happen one by one. Lies and truth are on the verge of death. Who is the mystery behind the scenes? Facing death, should we open our eyes or close them tightly?

Author

Keigo Higashino, born in 1958 in Osaka, Japan, graduated from Electrical Engineering Department of Engineering Department of Osaka Prefecture University, and worked as an engineer in a company which produced auto parts. In 1985, he won the 31st Edogawa Rampo Award for his first workAfter School. After that, he resigned to concentrate on writing. In 1999, he won the 52nd Mystery Writers of Japan Award forSecret, and in 2006, he won the 134th Naoki Prize forThe Devotion of Suspect X, which has made him become a mystery writer who won the top three awards in Japanese literary world. His early works were mainly based on the mystery on campus, and at this period, he was good at writing meticulous and delicate mysteries and gained the reputation of "realistic style". Later, he gradually broke through the typical style, and deeply explored the human heart and social issues, with entertainment, thinking and literary value. His amazing number of creations and diversified styles make him a popular writer in the field of mystery novels in Japan.

His representative works includeEleven Words Murder,Kidnapping Game, Into the White Night, New Participant and so on, many of which have been made into TV series or movies, with high popularity.

The Prisoner Lu Yanshi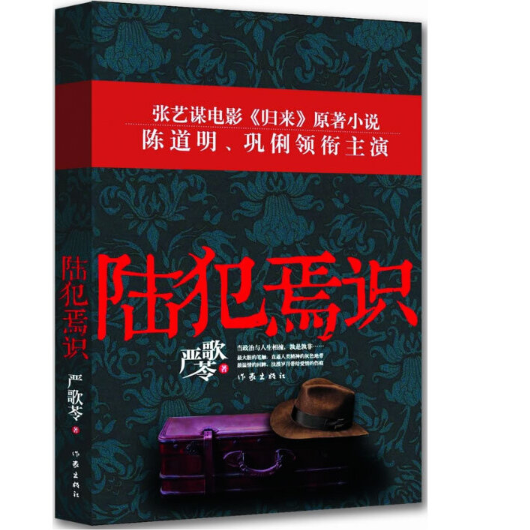 Introduction

Lu Yanzhi is a young master of a large family in Shanghai. He is intelligent and elegant. He could speak many languages and appeal to women. After his father's death, Feng Yifang, the young stepmother who has no heir, forces him to marry his niece Feng Wanyu in order to consolidate her position in the family. Lu Yanzhi, who does not love his wife, soon go abroad to study and live a free life as a playboy in Washington for several years. He returns to China after graduation. Dr. Lu Yanzhi gebins to live a romantic and free life as a university professor and an awkward family life between his amorous and astute stepmother and his gentle and tough wife.

In the 1950s, Lu Yanzhi becomes a person with the tag of "counter revolution" because of his birth and his ignorance of the world. In all the movements, his pedantic and funny bookishness prolongs his sentence until he is sentenced to no term. This intelligent doctor having studied in the United States, with a high degree of knowledge, has been transformed in the northwest desert for 20 years. The lack of spiritual world, the strictness of politics, and the persecution and strife among the prisoners finally wither the noble self-esteem of the old literati. His ruminating on the prosperous half of his life in the silence confirms his deep love for Wanyu. Wanyu is once the beginning of his lack of flavor of life, but she becomes his perfect destination in the memory.

After the end of the cultural revolution, Lu Yanzhi and Feng Wanyu, who miss each other deeply, are finally reunited. However, Lu Yanzhi, who returns home in Shanghai, finds that time and politics have completely changed his life, and he could no longer find his own place. His son, who has fallen down all his life and turned into a vulgar citizen, has always rejected and utilized him, and his daughter, who has both good talent and appearance and finally turns into a girl who hasn't been married in an old age, has mixed feelings, complaints and changing attitudes towards him. Unfortunately, Wanyu who has been waiting for his return suddenly loses her memory before he comes home…

Author

Yan Geling is a famous female writer travelling the USA and Hollywood professional playwright. The following works are her masterpieces. The full-length novels includeThe Ninth Widow, Little Aunt Duohe, The Epic of a Woman, Fusang, The World ofMan, Females on the Grassland, etc. The short stories includeThe Set-Down Girl,Maiden Xiaoyu, Landlady and so on. The novelettes includeThirteen Beauties in Jinling,White Snake,The Pathetic Girl, and so on. The works are translated into English, French, Dutch, Spanish, and Japanese. Many of her works have been made into films or TV series, includingThe Epic of A Woman,Little Aunt Duohe in recent years.

L'etrange voyage de Monsieur Daldry

Introduction

Alice, the perfumer, lives a carefree life in London. She often entertains three or five friends at home at night. The noise often causes the discontent of her eccentric neighbor, Dudley. On Christmas Eve, however, her life is torn apart because a fortune teller predicts to her that she will have to take a long journey, during which she will meet six people and eventually be led to find the most important one in her life. Istanbul will be the meeting place of their destiny.

This prediction makes Alice fall into a series of nightmares. She confides her pain to Mr. Dudley, and he encourages her to bravely meet the fate and embark on the journey. In the end, the two decides to go to Istanbul full of exotic customs.

A prophecy opens a mysterious journey to the East. What kind of adventure will Alice have in Istanbul? What is the intention of Mr. Dudley, who is passionate, reserved, reliable, funny and charming?

Author

Marc Levy, a French writer, whose works have been sold well in 49 countries, with a total sales volume of more than 40 million copies, has been one of the "top ten best-selling writers in France" for 17 consecutive years. He has published the following books in China, includingLe voleur d'ombres,L'etrange voyage de Monsieur Daldry,Si c'était à refaire,Un sentiment plus fort que la peur,Le premier jour,The First Night,Une autre idée du bonheur,Toutes ces choses qu'on ne s'est pas dites,La Prochaine Fois,Les enfants de la liberté,Et si c'etait vrai,Elle & Lui,Vous revoir,L'horizon à l'envers,Ou Es-tu?

And so on.L'etrange voyage de Monsieur Daldry is Mark Levy's 12th work. It continues Mark Levy's always gentle and funny writing style. The journey of a young girl to find the right one, the signs of fate, chance and coincidence, and the girl's secret life experience are all staged in Istanbul, an ancient capital full of exotic feelings. The sweet and romantic atmosphere is filled in between the lines, which makes people palpitate with excitement.

The Household Register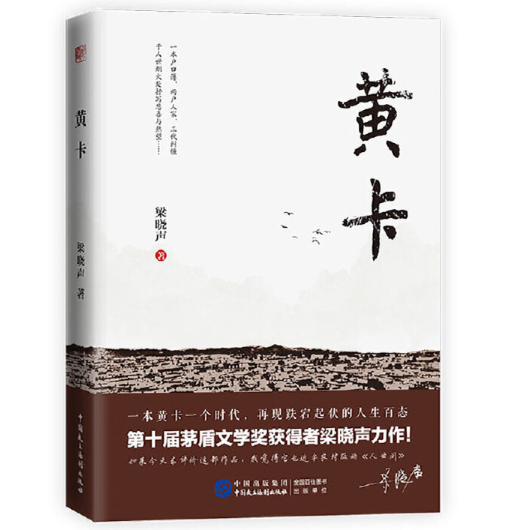 Introduction

At the beginning of the founding of PRC, the household register of Chinese urban residents is made of yellow kraft paper, so it is also called "yellow card". Because of this yellow card, the worker Zhang Guangtai's family and wonton seller Huang Jishun's family become enemies. But with the tide of the times, urban and rural areas continue to integrate and develop; their third generation bravely faces the family feud; the two families are reunited.

The time span of this novel is nearly 50 years. From the perspective of common people, it reviews the social development in the decades since the founding of PRC. It is an epic of civilians who witness the changes of the times and a moving emotional story that calls for the return of the traditional moral values of the oriental nation.

Author

Liang Xiaosheng, formerly known as Liang Shaosheng, graduated from the Chinese Department of Fudan University. He has been a member of the National Committee of the Chinese People's Political Consultative Conference, a member of the Chinese Writers Association, a member of the Standing Committee of the Central Committee of the Democratic League of China, a former deputy director of the Art Committee of the China Children's Film Studio, a former deputy director of the Children's Film Studio, a former member of the China Film Censorship Committee and a former member of the China Film Import Censorship Committee. His representative works includeThis is a Magical Land,Snowstorm Tonight,Snow City,Rings,Educated Youth andAnalysis of All Sectors of Chinese Society. So far, more than 20 million words of novels, proses and essays have been written.This Is a Magical Land andFather won the National Short Story Awards in 1983 and 1984 respectively, andSnowstorm Tonight andSnow City won the Fifth Flying Apsaras Award and the Sixth China TV Drama Golden Eagle Award respectively. In 2019, his workThe World of Manwon the 10th Mao Dun Literature Award with the highest number of votes.

Lighthouse Boy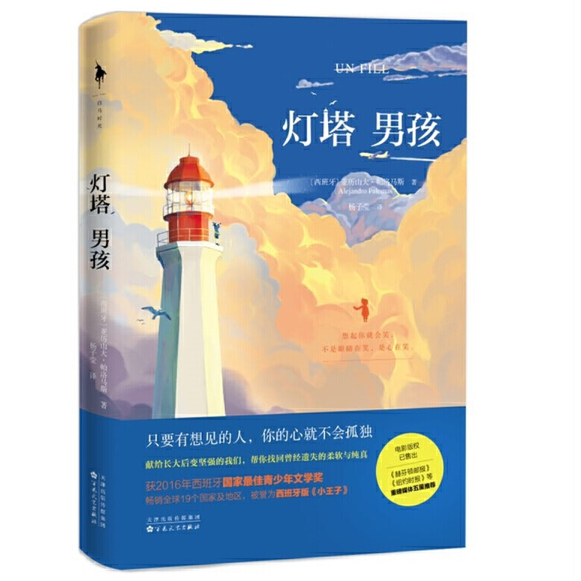 Introduction

Nine-year-old Gilmore looks like a very happy child, but Sonya, the teacher, thinks he is like a guardian of a lighthouse, and there is a secret in his heart. He dreams of becoming "Fairy Mary" when he grows up, possessing super magic and making everything return to the good past.

Father Manuel is an unemployed aviation engineer, and mother Amanda is a stewardess in Dubai. Little Gilmore receives a letter from his mother on Thursday, but he never sees her again.

When his father knows that Gilmore wants to be a fairy, he gets angry and sends him to Maria for counseling. Maria asks him to hand in an assignment every week, a painting or a diary. She explores little Gilmore's lonely inner world and finds that his persistence in magic comes from his avoidance of cruel reality.

In the face of sudden pain, we often comfort each other in the clumsiest way.This is a fairy tale story, written with delicate and touching words, tender and tearful, which is irresistible. It makes people believe in the existence of love. Love can cure people as the magic does.

Author

Alejandro Palomas was born in Barcelona in 1967. He studied English Linguistics and received his master's degree in poetry from California New college in San Francisco. He has written novelsHoffman's Secret andThe Soul of the World, and has also created the trilogy Mother,Lighthouse Boy andDog, among whichLighthouse Boy won the 2016 National Best Youth Literature Award in Spain.

The Orphan's Tale

Introduction

The Orphan's Tale is a novel set in the history of World War II by Pam Jenoff, a best-selling American writer. Noah, a 16-year-old Dutch girl, is expelled from her home because she is pregnant with the children of a Nazi soldier, and then her child is taken away by the "Spring of Life Project". As a cleaner at the railway station, she summons up her courage to steal a Jewish baby from a train going to the concentration camp and take him to the snowy wilderness.

Through the woods, exhausted Noah is rescued by a German circus. Mr. Neuhoff, a kind-hearted circus owner, is willing to protect Noah and the baby, but Noah must learn how to swing high in order to hide in the circus without doubt. In charge of training Noah, Astrid, a Jewish aerialist abandoned by her Nazi husband, does not trust Noah. In the process of getting along with each other day and night, the two gradually understand each other and deepen their ties with each other. However, as the external danger intensified, the two must decide whether to save each other for friendship…

Author

Pam Jenoff is a best-selling American writer, lawyer and law professor. Born in Maryland, USA, she now lives in Philadelphia with her husband and three daughters. Jenoff has written several popular historical novels. Her inspiration mainly comes from her working experience in the Pentagon and her experience in dealing with the Holocaust when she was a U.S. diplomat in Poland.

Her international best-selling novelThe Commander's Daughter was nominated for the Quill Award. Her other major works includeThe Diplomat's Wife (the second part ofThe Commander's Daughter),The Ambassador's Daughter (the prequel ofThe Commander's Daughter),What We Cherish, etc. As soon as it was published,The Orphan's Tale became one of the best sellers of the New York Times, and was paid attention to and recommended by Publishers Weekly, National Public Radio, Library Magazine, and Global Post. It has been translated into more than ten languages and has become popular in Europe and America.

L'Etranger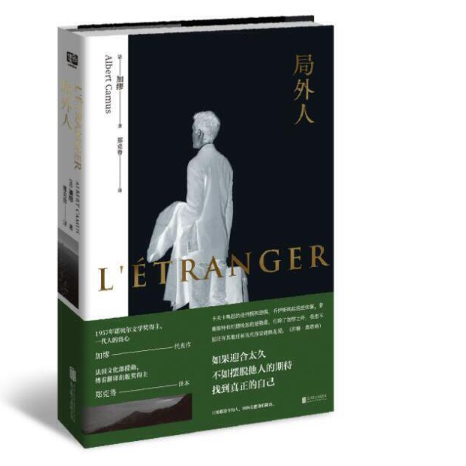 Introduction

Murso is an employee in Algiers. He is very empty and indifferent to the world. He refuses to disguise his feelings. He is indifferent to the relationship between people. Even the day after his mother dies, he goes swimming, dating, watching funny movies and laughing. Once during the holiday on the seaside, he is involved in a conflict and kills someone "because of the sun." In the end, he is hanged –not for his crimes, but for his failure to accept the legally sanctioned creed and custom: "He didn't cry when his mother was buried."L'Etranger

, in a calm and restrained language, tells of a man who lives outside the secular rules, critically examines the freedom and equality proclaimed by the society at that time, and probes into the complete elimination of human freedom by the absurd and hypocritical society.

Author

Albert Camus is a famous French novelist, philosopher, playwright, master of existentialist literary, and a representative of Absurd Philosophy. At the age of 29 (1942), he published the novelL'Etranger, which shocked the literary world. After that, he published La Peste,The Myth of Sisyphus,Caligula, and so on.In 1957, he won the Nobel Prize for Literature and was honored as "the conscience of a generation".