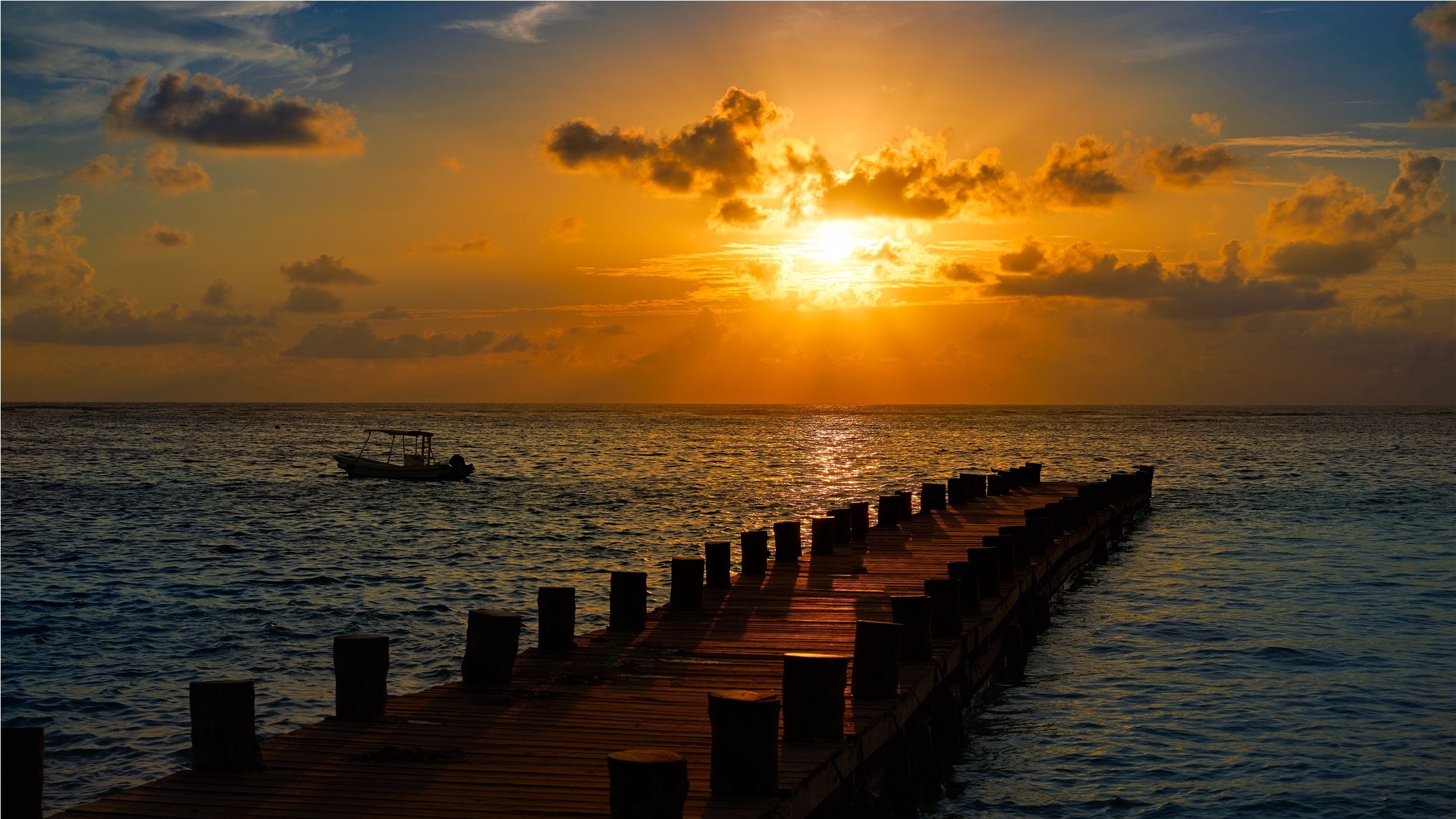 Besides Beidaihe, there are numerous tranquil islands at Beijing suburbs that top your getaway list to enjoy life without delay.

Puti Island, also Shijiùtuo or Shijiǔtuo, was renamed as Puti Island in 2000. This is the very site where Sakyamuni was enlightened and became a Buddha beneath one of the hundreds of Bodhi trees on the island, and that is where its name came from. As one of the Three Leting Islands and the largest one in North China, the Island is home to more than 260 plants of at least 98% coverage and is known as "a nature zoo and botanical garden above sea" accompanied by many relics of ancient temples like Chaoyin Temple and Chaoyang Temple. The Island is immersed in Buddhism culture revealed in every corner here. The island is in development and free of crowds and noise, so you can take your time riding a bike wandering through secluded green shade, picking flowers for your room decoration, bathing in sunshine on the beach, and you will marvel that all places here are so peaceful! And this is the right time to enjoy spectacular scenes with thousands of birds singing and flocking to live here.

Ticket: 100 Yuan

Address: Bohai Sea Coast, Leting County, Tangshan City 唐山市乐亭县渤海之滨

Fisher Island Ocean Hot Spring Scenic Spot is located on one of the eight most attractive beaches in China, revealing fine sand, gentle slope, clear water and flat tide, and themed on "cruising while appreciating sand sculptures; surfing, sand and grass skiing; hot spring bathing with ocean views; and enjoying fresh sea food in villas", in addition to unbeatable numerous selections like racecourse, shooting gallery, surfing, sand and grass skiing areas, beach motorcycle, stunt cycling, water jetting, marine animal watching, sky wheel, carousel, double flying, pirate ship, dream water village and ring-like drifting. The Island is mature in its development, boasting as-built comprehensive leisure resort integrating scenic spots and hot springs, perfect for relaxation, spa, dining and entertainment, performance, meeting and accommodation all the year round.

Ticket: 50 Yuan

Address: Middle Section of Changli Gold Coast, Qinhuangdao City 秦皇岛市昌黎黄金海岸中部

Located at Bohai Bay and southwest of Leting County, across the sea from Bodhi Island and some 35 km to downtown of Leting County, Jinsha Island is the only lakeside bathing resort in North China, integrating summer vacation, beach entertainment and catering, and embracing lakes connected with sea. The Island as a part of Dawanggang Island connects with the two islands as the tide is falling, while they separate with each other during tide rise. Glittering with golden luster in sunshine, the clean and fine sand here is embellished with complete amenities including some lovely designs for sunshine bath, sand bath and sea bath.

Ticket: 60 Yuan

Address: Bohai Bay, Southwest of Leting County, Tangshan City 唐山市乐亭县西南渤海中