Kubrick Bookstore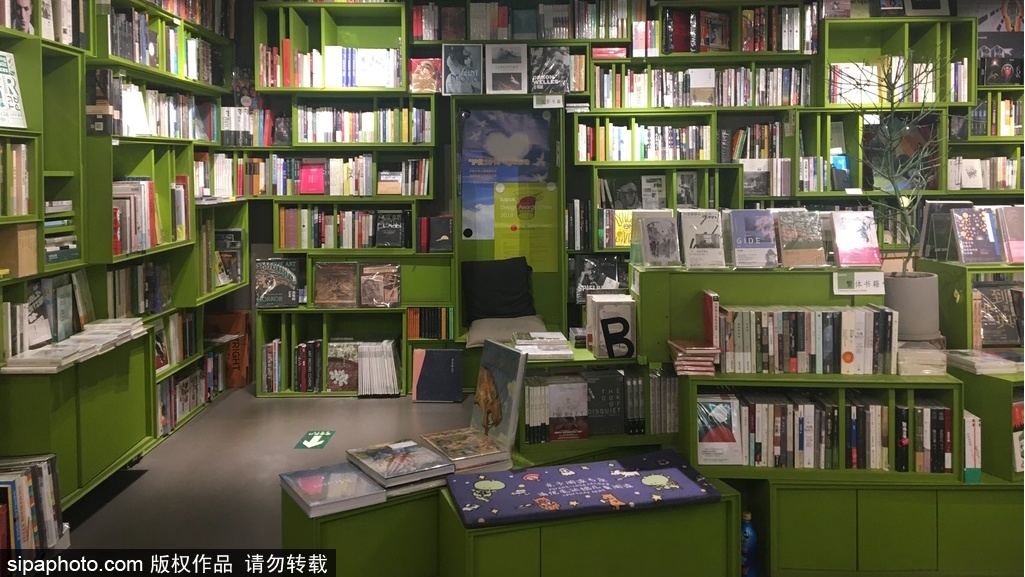 The bookstore, named after Stanley Kubrick, a famed American surrealist film director, has the same style with the director. Standing in front of the bookstore, seeing the reflection of the Grand MOMA on the water surface, you may feel that the reality and illusions are intermingled.

Rusty metal words "art & music" stand strikingly on the ground, bringing industrial style to this tranquil place. Green bookcases and flashing bulbs tied in twos and threes, creating gentle and warm atmosphere for readers here. In addition, graffiti-like-paintings on the walls add the lively and artistic atmosphere to the store.

Address: 1st Floor, Contemporary MOMA Building 2, North District, No. 1 Xiangheyuan Street, Dongzhimenwai 东直门外香河园街1号院北区当代MOMA2号楼一层

OWSPACE

One of Beijing's iconic independent bookstores, it is named after One Way Street, the work written by the famous German thinker Benjamin. The sentence "We Read The World" as the guideline of the bookstore is usually printed on the title page of the bookstore's publications.

OWSPACE, the most popular branch, is located on the third floor of the Aegean Shopping Center in Beijing. In this spacious bookstore, fully loaded wood bookshelves can be seen everywhere. In line with the standard and taste of One Way Street, books here mainly focus on literature, biography, history and each of them is classic. High-quality salons held twice to six times a week are great appeals for many young artists.

Next to the bookstore, there is a restaurant called "Danchu" featuring Western-style light meals, among which the smoked chicken Caesar salad is pretty great. The beverage made from wheat grass and aloe vera is in a well-designed bottle and has a fascinating taste of light wheat.

Address: Room 3025, 3rd Floor, Aegean Shopping Center, Chaoyang District, Beijing 北京朝阳区爱琴海购物中心3层3025室