As the cold weave hit most of parts of the country, stay outside needs more courage, and clothes. For visitors to Beijing, a place is perfect to keep warm while enjoying the scenery of late-autumn and early-winter.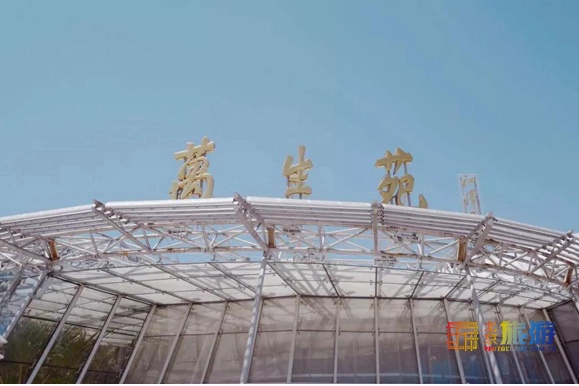 The Beijing Botanical Garden Exhibition Greenhouse, known as the largest single greenhouse in Asia and even in the world, covers four main exhibition areas: the tropical rainforest area, the four-season garden, the desert plant area, and the special plant room, respectively showing the typical plant landscapes in various climatic zones.

The greenhouse is a transitional area where you should change your clothes accordingly because you will walk into the summer for only twenty steps. In the exhibition area of tropical plants, there are various palms and orchids and many other plants which have never been seen in the north China. With glass as the main body, the Crystal-Palace-like greenhouse is not a simple display of lush vegetation, but a home to the undulating terrain, flowing waterfalls, bubbling streams, and swimming golden carps. Without a looming glass roof, it really makes peo

The greenhouse exhibition area is the essence of the botanical garden. Most of the colored leaves have withered, but the reeds by the water, the sabinoes, pines and cypresses on the shore together form a beautiful wintery landscape. The most suitable area for sightseeing in this season is the ginkgo, pine and cypress area, where you can appreciate verdant pines and cypresses. Bonsai garden is another pretty alternative where you can see blooming chrysanthemums of all sorts brave rigid wind.

Address: Inside the Beijing Botanic Garden, Fragrant Hill South Road, Wofo Temple, Haidian District, Beijing 北京市海淀区卧佛寺香山南路北京植物园内