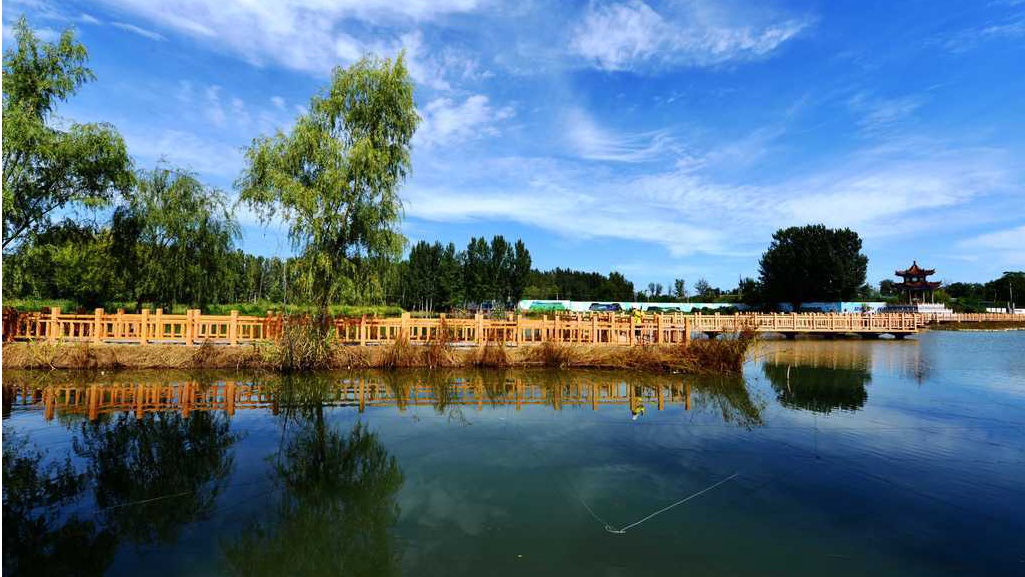 Changgou Wetland Park is located at the foot of the Yanshan Mountains, Changgou Town, southeast of Beijing, covering a large area. The Wetland receives water of the North Spring River which originates from Ganchi Spring which is located at the foot of mountain in the northwest.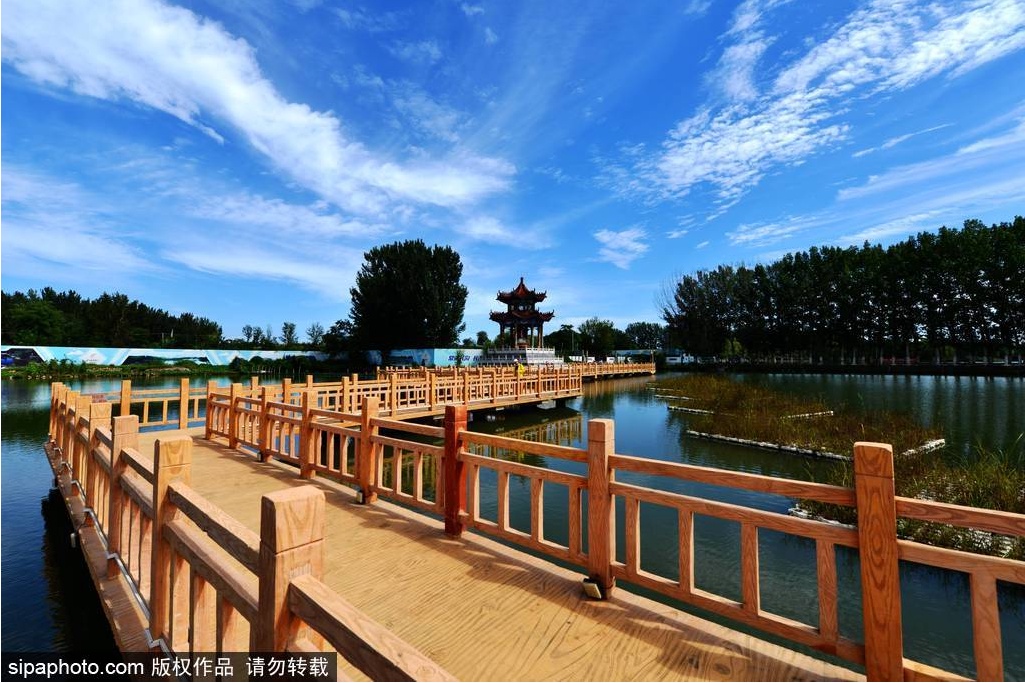 It is an endless spring and home to flatfish with a constant temperature of 16℃, considered to be a "holy spring" and endowed with good reputation as "south Beijing water town" for its natural environment. The path to wet land park is covered with beautiful flowers which are different in four seasons, such as cole flowers in spring, lavenders and sun flowers in summer.

At the end of flower fields, you will see the wetland park. It boasts a six-kilometer water landscape tourist route, where natural springs, Longquan Lake, rubber dams, water wheels and various shaped stone bridges can be found, with sweet fragrance of paddy suffusing your breath, you can enjoy wide range of beautiful water lily when walking around the wetland.

Address: Changgou Town, Fangshan District, Beijing 北京房山区长沟镇

Traffic guide: take Bus 917 at Tianqiao Long-distance Bus Station (ask in advance if the Bus pass through Changgou Town), and get off at the north of Changgou Inspection Station

Driving route: drive along Beijing-Shijiazhuang Expressway and get off at the Liutao Road Hancunhe exit and then drive 500 meters ahead according to the road signs