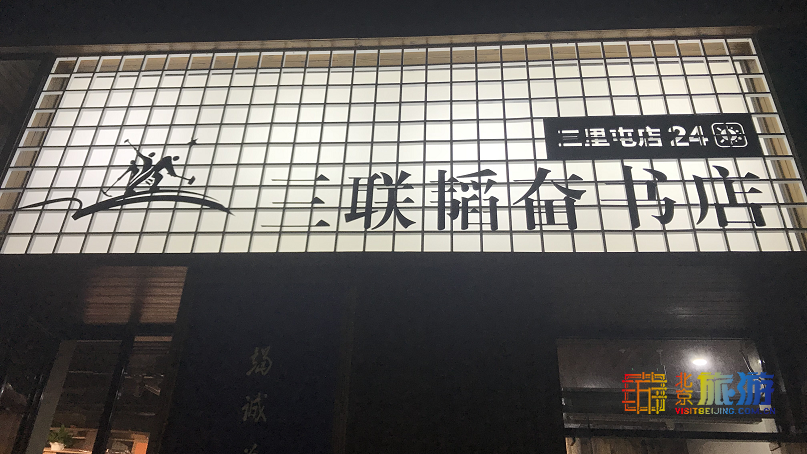 Bookstores can be the cultural landmark of a city. After the popularity of online bookstores, brick-and-mortar bookstores are gradually coming back to life. The growing number of 24-hour bookstores offers another nightlife option for people in the big cities. Meanwhile, bookstores with good decor also attracts many readers.

Boom of the 24-hour bookstore

"When the city is in the middle of the night, bookstores are the light." This is the slogan of the Sanlian Taofen bookstore located on one of the busiest streets in Beijing.

"Since the bookstore launched the 24-hour operation in 2014, the sales have grown 58% year on year," said the vice-general manager Wang Yujie to Xinhua, adding, "Since then, the annual performance has steadily increased at an annual growth rate of more than 15 percent."

The attempt of Sanlian Taofen bookstore set off a 24-hour operation boom in brick-and-mortar bookstores across the country. Since then, Zhengzhou, Guangzhou, Xi'an, Qingdao, Hefei, Chongqing and other cities have welcomed their first local 24-hour bookstores.

Those good-looking bookstores

"What can I hold you with?" This is the greeting of the bookstore Zhong Shu Ge, which considered one of the most beautiful bookstores in China.

It just opened its first store in Beijing recently and is relatively popular. This bookstore has a special design, such as stairs that turn every two or three steps.

The upper floor has different reading spaces made up of several bookshelves.

With a collection of nearly 60,000 books, it quickly became popular with readers. "Too many people come, and the bookstore has to limit the flow, but wow, it is beautiful," commented a reader online.

Another bookstore famous for its well-designed décor is Page One bookstore located on Qianmen Street. The elegant decoration and plenty of reading zones along with historical site "Zhengyangmen" outside the window attracts many readers.

Attracting selfie enthusiasts

Interestingly enough, many people come to bookstores like Page One and Zhong Shu Ge not to buy books. They would find a good angle to take a selfie, as they like the nice settings. In order to increase the turnover, many bookstores have set up a coffee area to promote consumption.

In addition, creative products, stationery and so on have become the necessary products of many bookstores.