Beijing has its unique folk cultures. For anyone seeking the pleasure of authentic old Beijing life, no other place is better than the quiet courtyard hotels around the imperial city. If you want to experience the old Beijing's hutong customs and feel the comfortable Beijing life, you must live in the courtyard hotels hidden in hutongs.

Beijing Lu Song Yuan Hotel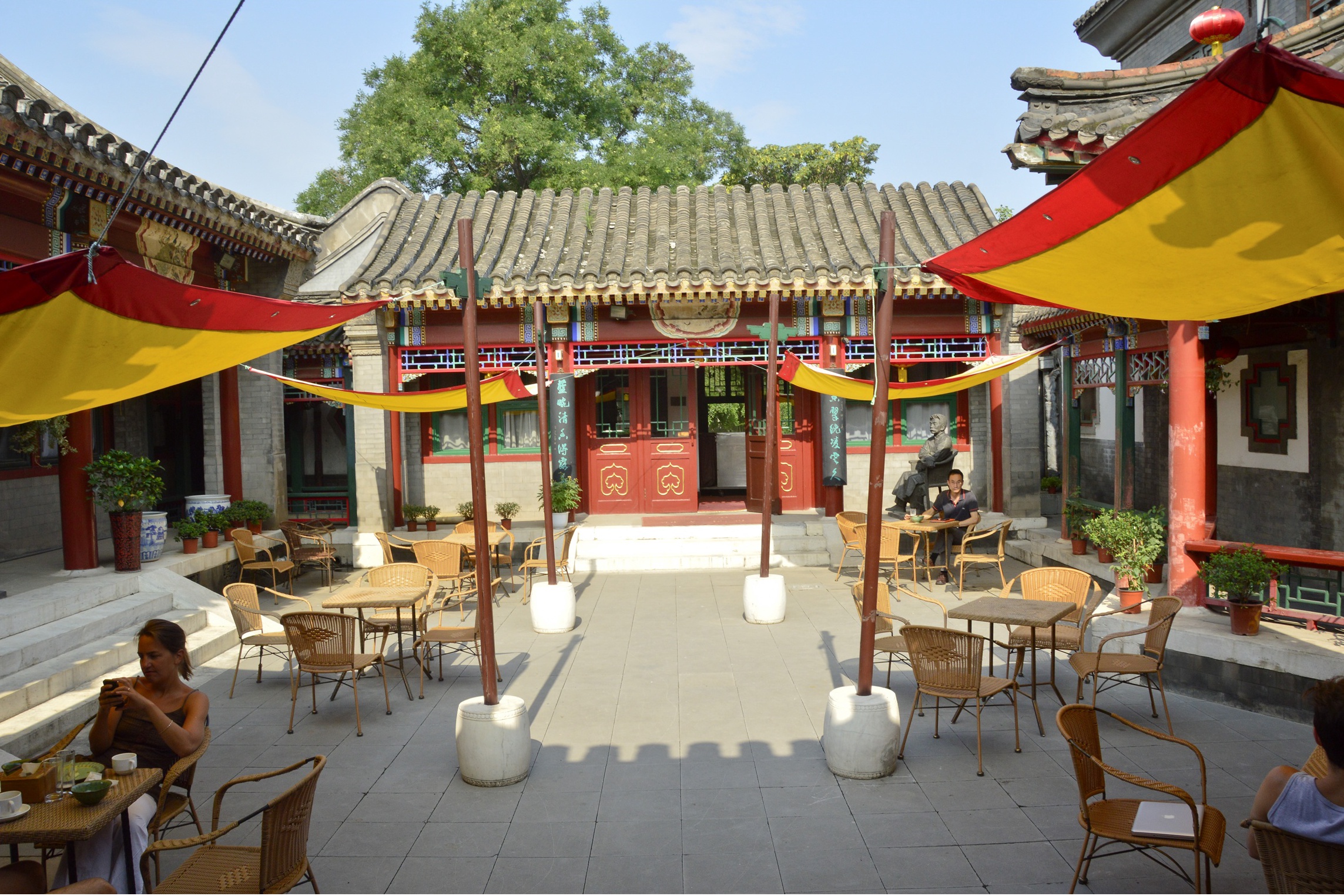 Beijing Lu Song Yuan Hotel lies in an old-styled hutong in the eastern part of the city near Nanluoguxiang, a hipster shopping and bar street which teems with tourists. It is surrounded by historical buildings built from the Yuan, Ming and Qing dynasties which are still preserved today.

It is a traditional quadrangle courtyard with a history of nearly 170 years. The building used to be the house of the Grand General Sengge Rinchen (1811 –1865), a Mongol nobleman who served under the Qing dynasty during the reigns of the Daoguang, Xianfeng and Tongzhi emperors.

The hotel features a strong oriental flavor with free breakfast. The hotel's restaurant serves a selection of Chinese dishes, but you would be better off stepping outside into one of the tons of great bars and restaurants nearby. The hotel has a library for guests to spend a quiet afternoon.

Address: No.22, Banchang Hutong, Kuanjie, Dongcheng District, Beijing 北京市东城区板厂胡同22号

Tel: (86 10) 6404 0436

Attractions nearby: Nanluoguxiang, Bell and Drum Towers, Beihai Park, Wangfujing Street, Houhai, Forbidden City

Beijing Templeside Lianlian Hutong Guest House

Located in the Hutong Protection Area of Xicheng District, the hostel is adjacent to the White Pagoda Temple and consists of two old Beijing Siheyuan (Quadrangles) of Qing Dynasty architectural style. One courtyard is simple and tidy, casual and joyful, full of the common folk culture atmosphere of hutong, while the other courtyard is magnificent with carved beams and painted buildings.

There are crisscrossed hutongs and alleys around the hostel, and you can hear Beijing dialect all the time. The decoration style is mainly simple and home-based and gives visitors a feeling of home.

The prices of accommodation, food and beverage in the hostel are very low. There is an information exchange board, a self-service laundry room and a public bathroom with Internet access. There are flowers, trees, cats, dogs and goldfish bowls in the courtyard. You can enjoy tea, coffee, drinking and chatting here.

Address: No. 8, Anping Lane, Zhaodengyu Road, Xicheng District, Beijing 北京市西城区赵登禹路安平巷8号

Attractions nearby: Tian'anmen Square, Forbidden City, Beihai, Xidan

Red Wall Garden Hotel

The Red Wall Garden Hotel combines architectural style of quadrangle courtyard with Southeast Asia manner, which is deeply loved by foreign tourists.

Address: No.41, Shijia Hutong, Dongcheng District, Beijing

Tel: 010-51692222

Attractions nearby: Former Residence of Lao She, National Art Museum of China, Bell Drum Towers, Wangfujing, Palace Museum

Duge Boutique Hotel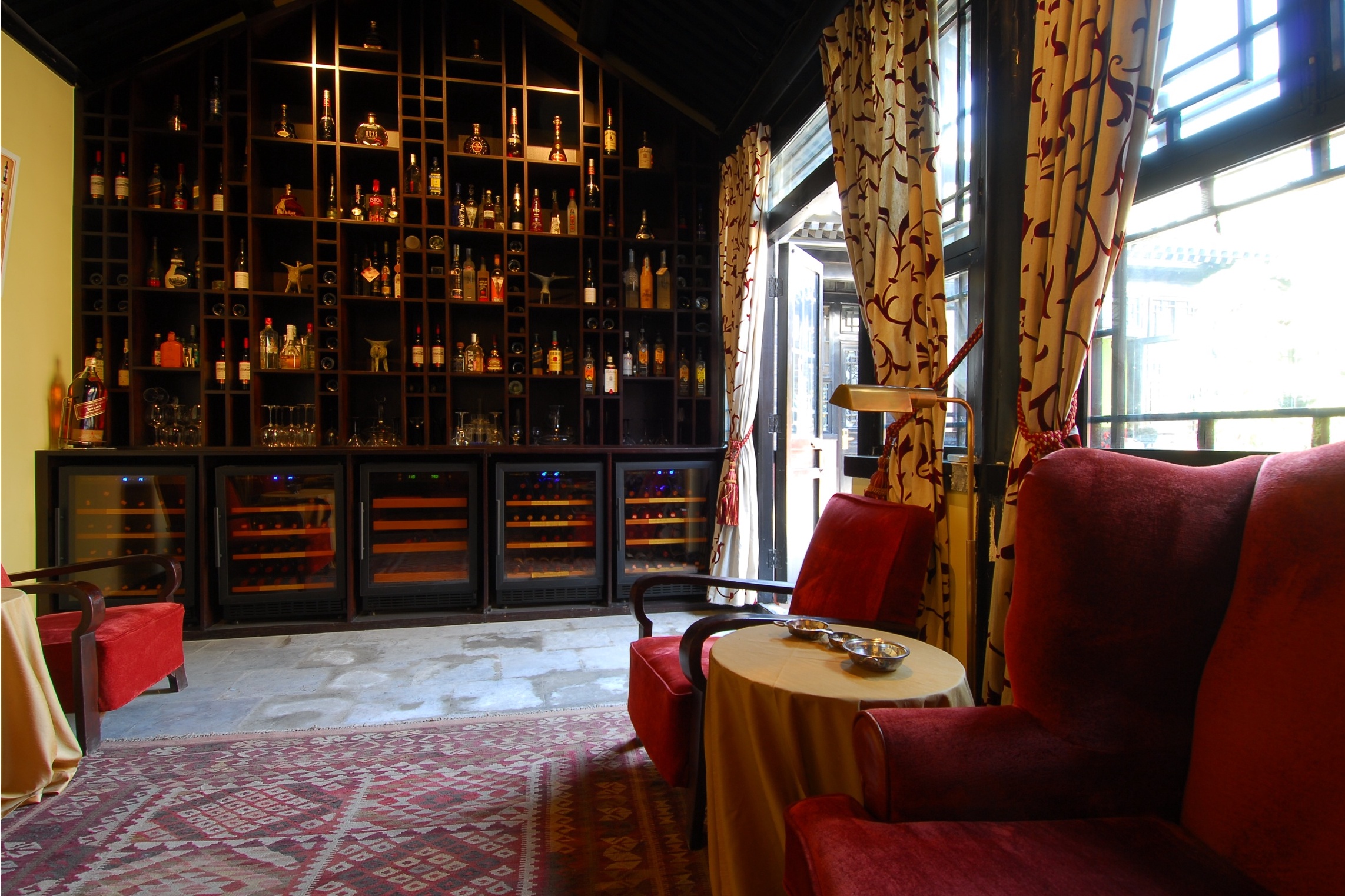 As a private property of an official in Qing Dynasty, the Duge Boutique Hotel is filled with sense of culture and history. It keeps quiet in a noisy neighborhood, and every room has its distinctive characteristics.

Address: No.801 Qian yuan en si Hutong, Nan luo gu xiang, Dongcheng district, Beijing

Tel: 010-64457463

Attractions nearby: Confucian Temple, Bell Drum Towers, Houhai, National Art Museum of China

Beiping Garden Hotel

Located in the city center, the Beiping Garden Hotel is near to the Tian'anmen Square and high-speed railway station. It would be the preferred choice for young people who love culture and arts.

Address: No.15 Xiaoyuan Hutong, South Xisi Street (Xisi Nan Dajie), Xicheng District, Beijing

Tel: 010-66150255

Attractions nearby: Zhuanta Hutong, National Geological Museum, Successive Dynasties of Emperor Temple, Palace Museum, Meridian Gate

Chang Yard Hotel

The Chang Yard Hotel is located in the junction of Xidan District and Financial Street. The place is convenient for you to have a look at the Zhuanta Hutong and Yangrou Hutong. The hotel itself has a higher performance ratio.

Address: Zhuanta Hutong, South Xisi Street (Xisi Nan Dajie), Xidan and Financial Street Area, Beijing

Tel: 010-66117396

Attractions nearby: Tian'anmen Square, Palace Museum, Beihai, Houhai Bars,Huguo Temple's Snack Street, Jingshan Park