A high-quality hotel brings a luxury life. Beijing enjoys an endless list of exquisite hotels. Except for having fun and tasty food, the place to stay at is also very important.

Peninsula Beijing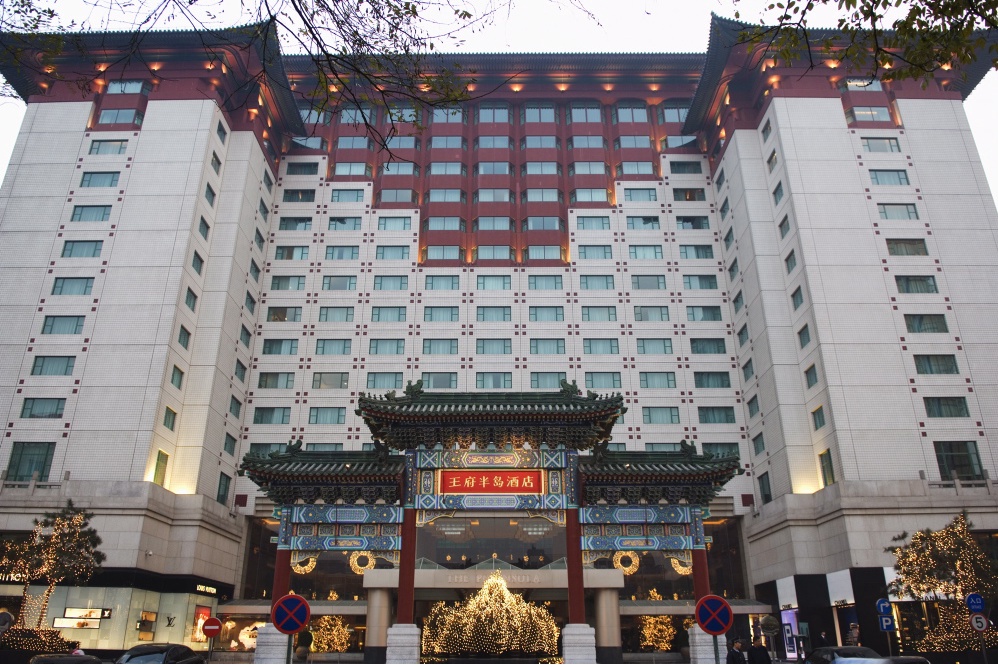 Peninsula Beijing was China's first luxury hotel when it opened as The Palace Hotel on Goldfish Lane (Jinyu Hutong) in central Wangfujing district in 1989.

The newly renovated hotel combines timeless Chinese artistry and craftsmanship with cutting-edge technology and superlative service to set spectacular new standards in design, luxury and comfort. It now delivers the most spacious all-suite guest accommodation in the heart of Beijing.

The Peninsula Academy provides in-house guests with the chance to learn about and gain exposure to the uniqueness of Beijing. The rich culture of the capital and its hidden gems are highlighted in a variety of bespoke programmers including activities such as a helicopter tour of the Great Wall, a rickshaw Hutong tour and a kite making class at Tiananmen Square.

Address: 8 Jinyu Hutong, Wangfujing, Beijing 北京王府井金鱼胡同8号

Tel: 010-8516 2888

Nearby Attractions: Forbidden City, Tian'anmen Square, Wangfujing Shopping area

Bvlgari Hotel Beijing

Situated in the embassy district alongside the idyllic Landmark River, overlook the Sunning Horse River and surrounded by lush, private gardens, Bvlgari Hotel Beijing is referred to as an urban resort connecting travelers and nature, and an intimate oasis of culture, art and intelligence.

The hotel has 119 guest rooms which come in the form of deluxe rooms and suites. Added to the spacious hotel rooms, it features a Bvlgari bar, an Italian restaurant, a private park, a spa and a ballroom. Next to the hotel is two office buildings and a modern art museum. Hailing from the Italian region of Abruzzo, Michelin-starred chef Niko Romito offers a menu that expresses the culture, elegance and vitality of 'Made in Italy' to its maximum.

Add: Building 2 Courtyard No. 8 Xinyuan South Road, Chaoyang District, Beijing 北京市朝阳区新源南路8号院2号楼

Phone: 010-85558555

Nearby Attractions: Sanlitun, 798 Art District, Chaoyang Park

The Opposite House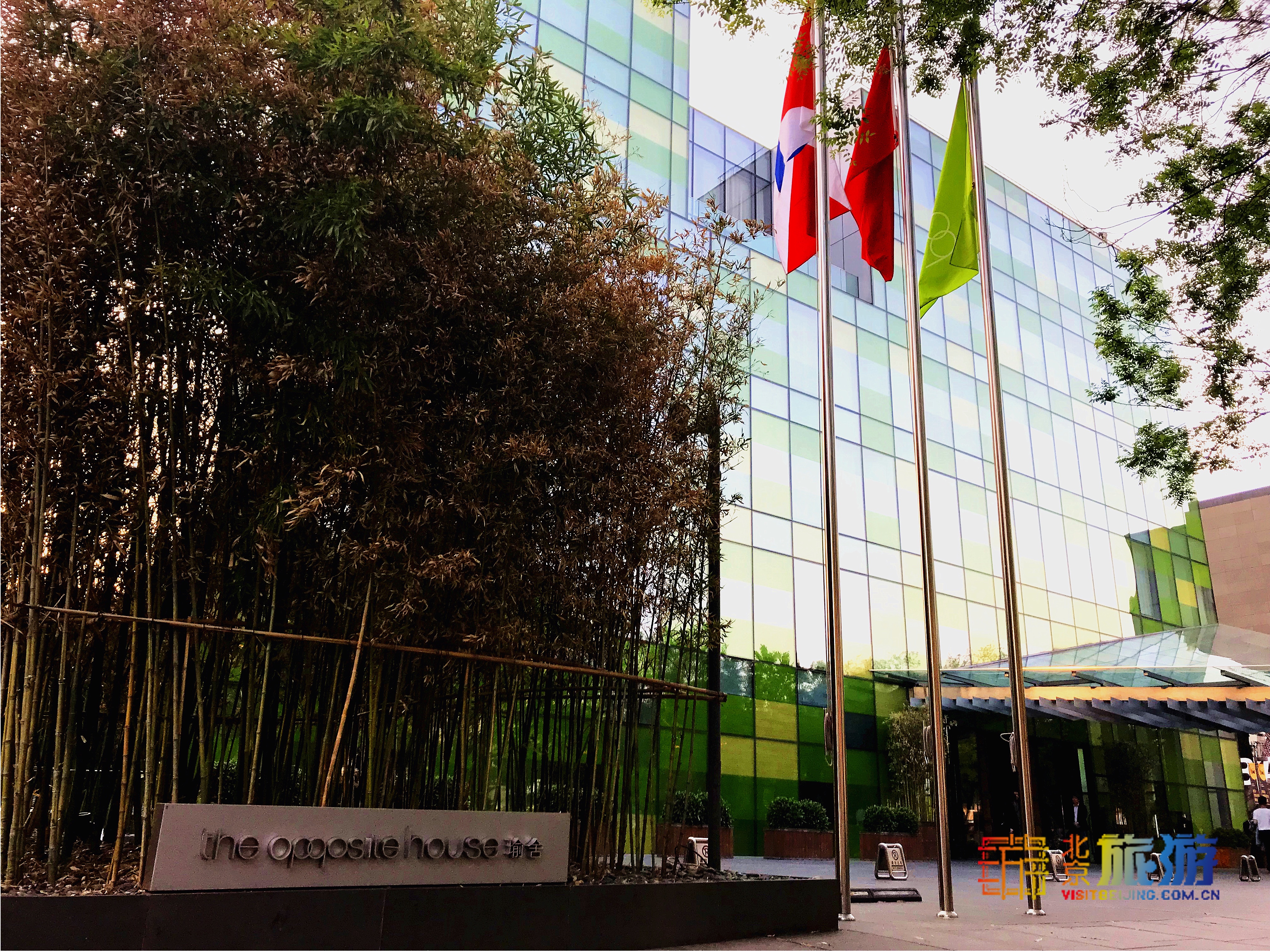 With convenient transportation, The Opposite House is close to the north area of Tai Koo Li in Sanlitun. The environment is very nice and full of a sense of design. The hotel occupies an array of spacious guest rooms with a Penthouse on the top floor that has a roof terrace.

Interior design is simple but fashionable with Chinese traditional details spreading over the room, making guests' stay extra-relaxing. With lots of art pieces displayed in the lobby and the understated design of the reception desk, you would absolutely have no idea that this is a hotel.

The Hotel offers abundant ample guestrooms and a terraced duplex penthouse, among which guestrooms boast timber flooring, king-size double beds and elegant bathrooms, reveal striking modern stylish with details evoking a sense of Chinese classic style, and provide quality personalized services, the most comfortable enjoyment and unique experience for guests from all around the world.

Address: No. 1 Building, No. 11 Yard, Sanlitun Road, Chaoyang District 朝阳区三里屯路11号院1号楼

Tel: 010-64176688

Nearby Attractions: Sanlitun, Sanlitun Bar Street, Chaoyang Park

Park Hyatt Beijing

As a unique hotel containing 246 sumptuous guestrooms, Park Hyatt Beijing focuses on every detail and offers elegant private atmosphere and extraordinary personal experience to guests via a prominent architectural design integrating high-quality artistic essences, the fine and exquisite decoration and facilities, as well as a luxury and personalization manner.

Living in the guestroom equipped with open bathroom comprising super-sized shower, spa bathtub, thermal floors and luxurious bathroom supplies, you can overlook the magnificent and splendid views of Beijing. Additionally, the gym center on the 59th floor also has a high-altitude indoor boundless swimming pool with constant temperature.

Park Hyatt Beijing Hotel houses restaurants that have been awarded many honors. For example, China Grill on the top floor of the hotel, which is famous for its 360-degree perspective, offers customers the most authentic international cuisines.

Address: No.2, Jianguomenwai Street, Chaoyang District, Beijing 朝阳区建国门外大街2号

Tel: 010-85671234

Nearby Attractions: China World Trade Center, Forbidden City, Beihai Park, Tian'anmen Square

Grand Hyatt Beijing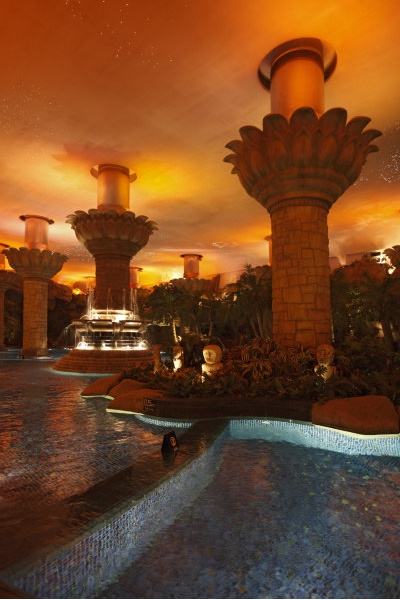 Managed by Hyatt Hotels Corporation, this luxury hotel is nestled in the landmark commercial building complex, standing on the famous East Chang'an Street in downtown area. Grand Hyatt Beijing boasts comfortable environment and equipped with several restaurants, meeting conferences, fitness and recreation facilities, and thus is an ideal destination for business and leisure travelers.

Address: Oriental Plaza (nearby the Malls at Oriental Plaza), No.1, East Chang'an Avenue, Dongcheng District, Beijing 北京市东城区东长安街1号北京东方广场(东方新天地旁)

Tel: +86 10 6510 9024

Nearby Attractions: Tian' anmen Square, Forbidden City, Wangfujing

Beijing Four Seasons Hotel

With a 20-meter-long standard indoor swimming pool equipped with a massage pool, Beijing Four Seasons Hotel is a great place to show your brilliant swimming skills, play in the water with companions and relax your soul and body. Adopting a fashion and elegant design style, every guestroom has perfect supporting facilities, such as high-speed broadband network, voice message system and plasma large-screen television, as well as marble-paved bathroom containing a large bathtub and independent shower space, fully revealing the warmth of home.

Whilst the hotel also has different kinds of dining halls serving various delicacies, you can find essences of Cantonese cuisine, enjoy excellent cooking skills of chef in the open kitchen of Mio Italian dining hall, sense the tranquility in the tea house, and taste super palatable delicacies served in two unique restaurants and three bars, which add so much fun in your journey.

Address: No.48, Liangmaqiao Road, 100125 Chaoyang District, Beijing 北京市朝阳区亮马桥路48号

Tel: 010- 5695-8888

Nearby Attractions: Lufthansa Center Mall, CBD, Dongzhimen commercial circle, Tian'anmen Square

Hotel Éclat Beijing

A member of exclusive Small Luxury Hotels of the World, the Hotel Éclat Beijing is located in Parkview Green, CBD of Beijing, is an ideal place for both leisure and business. As it enjoys most convenient location, guests can also go shopping freely.

It offers a rare opportunity to experience museum quality art while enjoying stylish, cool accommodation and outstanding cuisine. The whole hotel is like a fairyland with British style furniture. Masterpieces of Spanish Artist Salvador Dali are collected here, which can be considered most impressive of the hotel.

It ranked at the first place in the list of hotels in Beijing on Trip Advisor, the largest travel site in the world, which means guests gave high comments on the hotel. 100 luxurious rooms and suites including 20 individually-styled suites with own private indoor terrace and lagoon have designed for guests, especially business travelers. If you are wondering where to stay in Beijing, make yourself at home here and enjoy our fusion of sublime comfort, luxury and art in the heart of Beijing, China.

Location: No. 9, Dongdaqiao Road, Parkview Greeni, Chaoyang District北京市朝阳区东大桥9号

Tel: 010-8561-2888

Nearby Attractions: Parkview Green, Temple of the Sun, the Place, Tian'anmen Square, Sanlitun

China World Summit Wing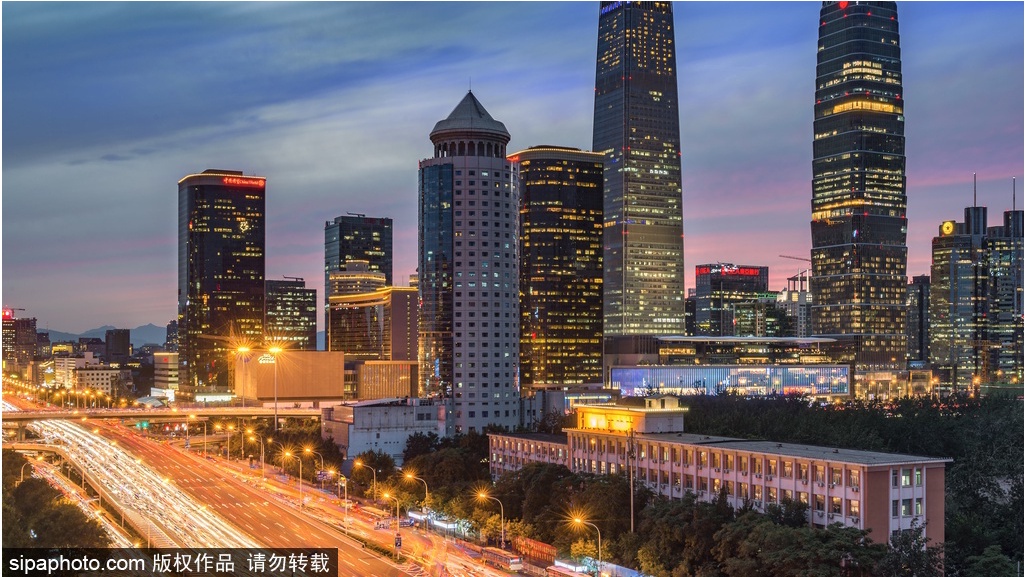 China World Summit Wing, situated at the central business district of the China World Trade Center, is the tallest building in Beijing. With its each and every room covering an area of 65 square meters on average, China World Summit Wing is one of the hotels that have the averagely largest rooms in Beijing.

Rooms in the hotel are integrated with Chinese elements and decorated with the classic wood which is used to skillfully separate rest, entertainment and working zones. In addition, rooms are also equipped with facilities for customers' safety and comfort. Guests are able to enjoy multiple special services in the hotel, including 24-hour private butler, food delivering, IT technology support, business center and exclusive shopping assistant.

The Health Club on the 78th floor consists of an infinity pool from where you can overlook all the beauty of the city, and a spa center that houses six physio rooms which offer a series of treatments and therapies. There are also four restaurants, two bars and lounges in the hotel. Guests can taste the best western-style food in Grill 79 on the 79th floor, while the Red Chamber and Noodle Bar offer the most authentic Chinese food. At the same time, Nadaman commits itself to the most traditional "kaiseki" cuisine and providing guests with premium dishes.

Address: No. 1, Jianguomen Outer Street, Chaoyang District, Beijing北京市朝阳区建国门外大街1号

Tel: 010-65052299

Nearby Attractions: Beijing CBD, China World Shopping Mall, Tian'anmen Square, Forbidden City

Nuo Hotel Beijing

Nuo Hotel Beijing enjoys convenient transportation: 20-minute drive from the busy Sanlitun Bar Street, 50-minute drive from Beijing South Railway Station or Beijing West Railway Station, and 35-minute drive from Beijing Capital International Airport.

Guest rooms and suites in this hotel are in traditional Chinese style and at the same time, combine advanced technologies with art and the principle of environmental protection. Light blue, white and dark brown dominate the decorations of all rooms, adorned with traditional lanterns and paintings. Rooms with exclusive bathtubs or showering rooms are at your choice. Bathrobes and slippers are available in all rooms. Refined teas in the teahouse and spa treatment in the spa center ornamented with masterpieces of renowned artists are good choices to relax. You can also rent a bike or auto of the hotel to visit the enchanting Great Wall.

All your demand for food could be satisfied in the six dining halls including N'Joy All-Day Dining and Jia Chinese Restaurant in this hotel. You could also enjoy your meal in room at your request.

Address: A No.2 Jiangtai Road, Chaoyang District朝阳区将台路甲2号

Phone: 010-59268888

Nearby Attractions: 798 Art Zone, Wangjing International Business Center, Sanlitun Bar Street