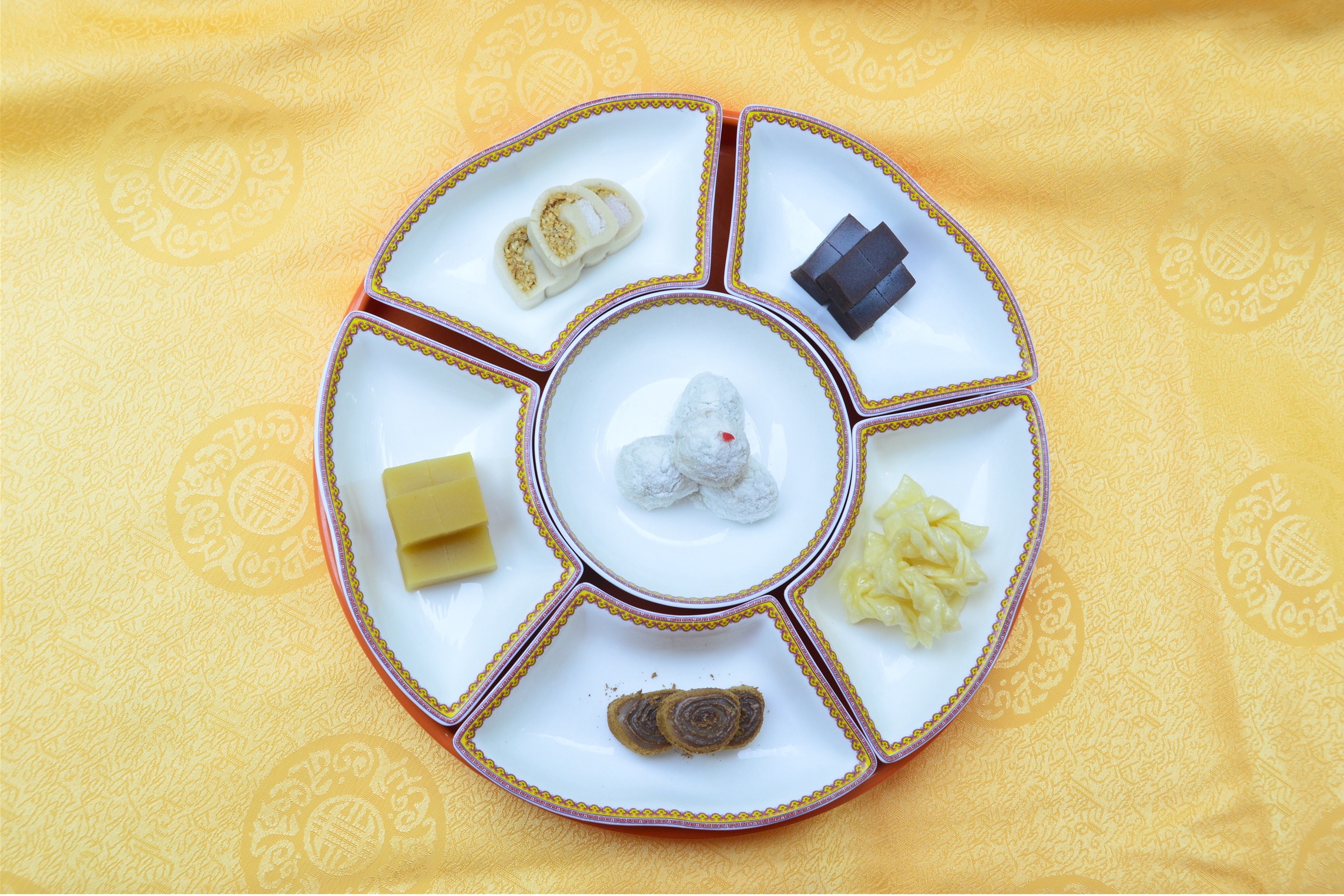 Beijing has a unique historical background which gave birth to a sophisticated food culture. It has the most incomparable varieties of tasty food, nice drinks and places to hang out. If you are looking for something local snacks, something in absolute Beijing style, come and follow my lead to start your culinary adventure.

Lvdagun (Rolling Soybean Cake)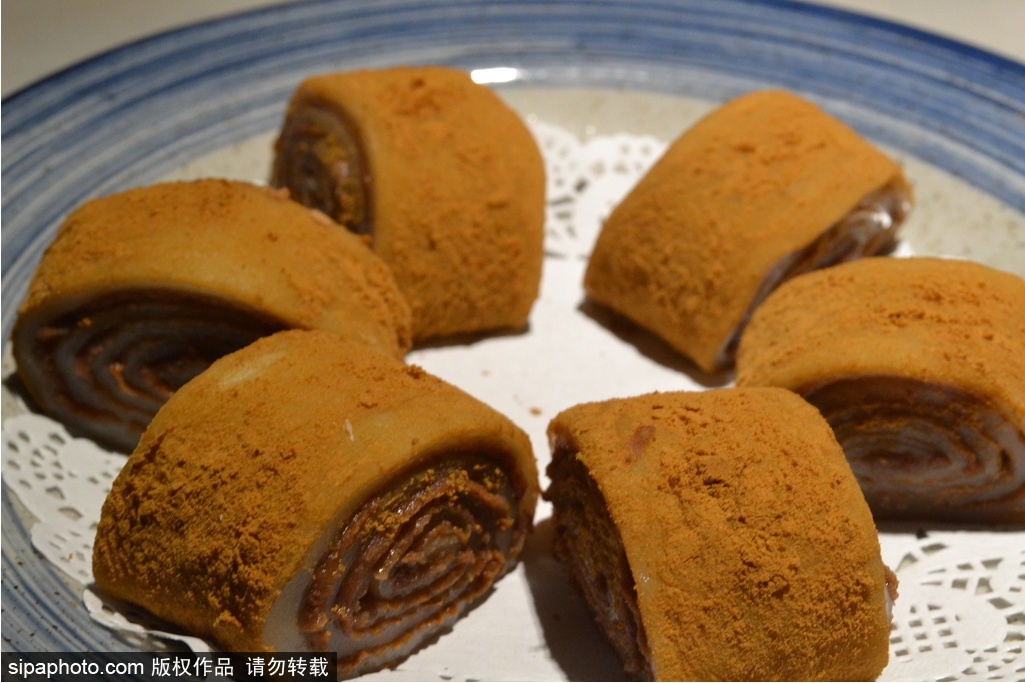 Lvdagun, or rolling soybean cake is one of the most famous traditional snacks in Beijing. It takes soybean flour as the main ingredient. Actually it is named from its metaphorical meaning for its appearance. Among the complex procedures to make this snack, the last step is to sprinkle some soybean powder on it, and it is the yellow powder that makes the name giver think of the dust in the air raised by donkeys when they are rolling and playing on the ground in the suburbs.

Wan Dou Huang (Pea Flour Cake)

Made with white peas, pea flour cake is a favorite springtime snack, and was very popular among members of the imperial court. It looks bright yellow and has a refreshing and mild sweet taste. The best part is its fine and smooth texture, it will melt in the mouth. Pea flour cake has been a favorite snack of the royal family since the Ming Dynasty. It is also eaten as a ceremonial dish on the third day of March, according to the Chinese calendar.

Naiyou Zhagao(Fried Butter Cake)

Fried butter cake, or Naiyou Zhagao in Chinese, is one of the local snacks with rich nutrition in Beijing. It is also considered as one of the "Thirteen Amazing Foods in Beijing." The round fried butter cake has an aromatic flavor.

Sweetened Baked Wheaten Cake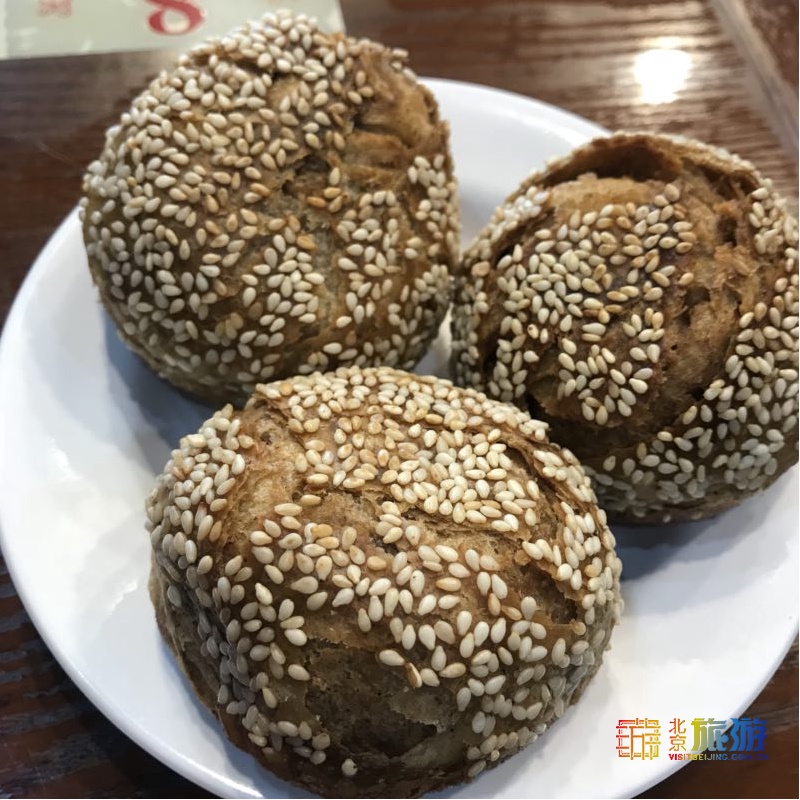 Sweetened Baked Wheaten Cake is one of the favorable Local Snacks in Beijing. Its origin is traced back as far as 300 years ago. The most famous Tang Huo Shao are those from Da Shun Zhai Restaurant in Tongzhou in eastern Beijing, which are the most favorable foods for Muslims in their pilgrim to Mecca.

Aiwowo (Steamed Rice Cakes with Sweet Stuffing)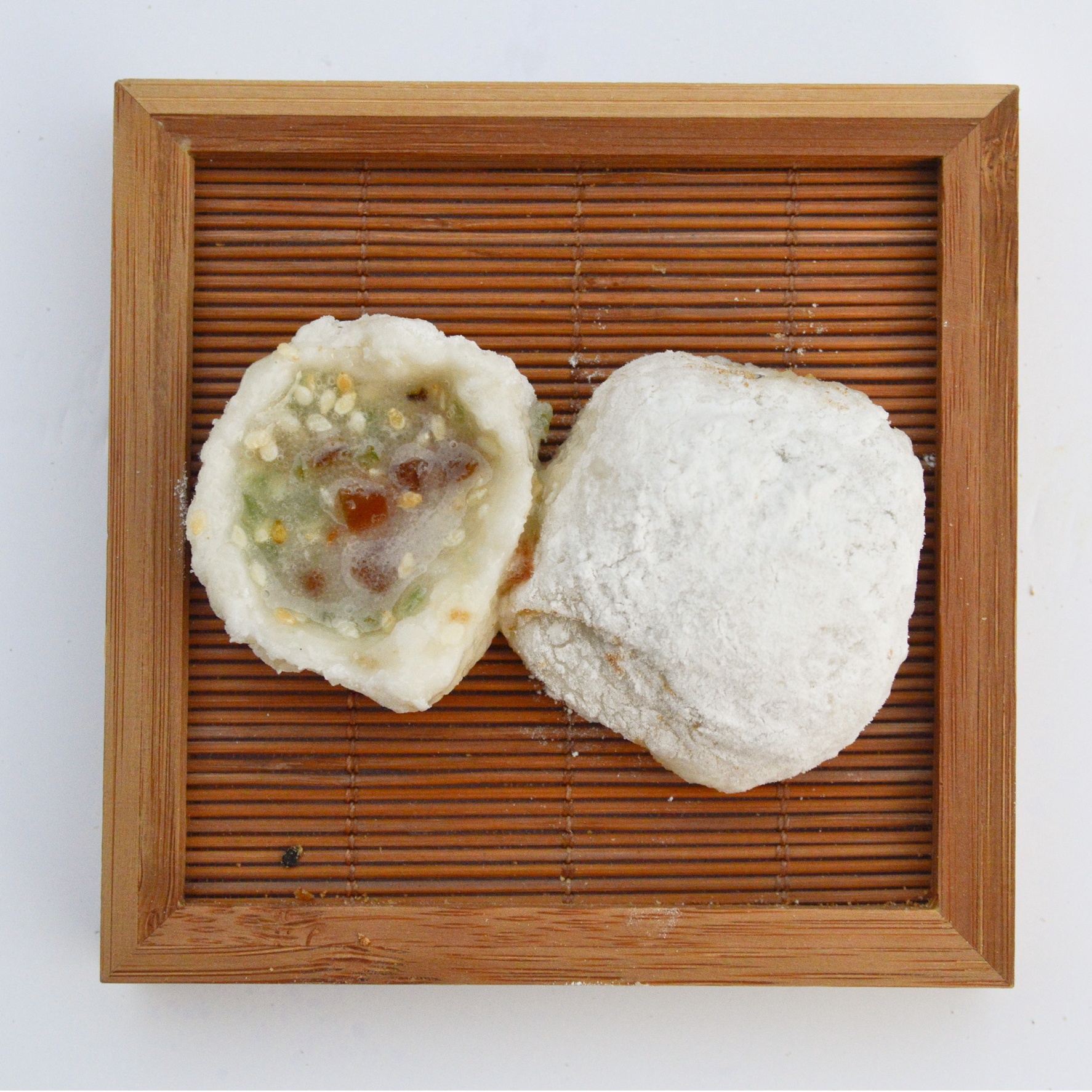 Ai wo wo, or steamed rice cakes with sweet stuffing, is made of glutinous rice or millet flour with sweet filling. It first appeared during the Yuan Dynasty (1279-1368) and was a favorite of the imperial families of the Ming Dynasty. Traditionally, it is eaten from the Lunar New Year to the end of summer, but it is now sold throughout the year.

Tang Er Duo (Fried Sugar Cake)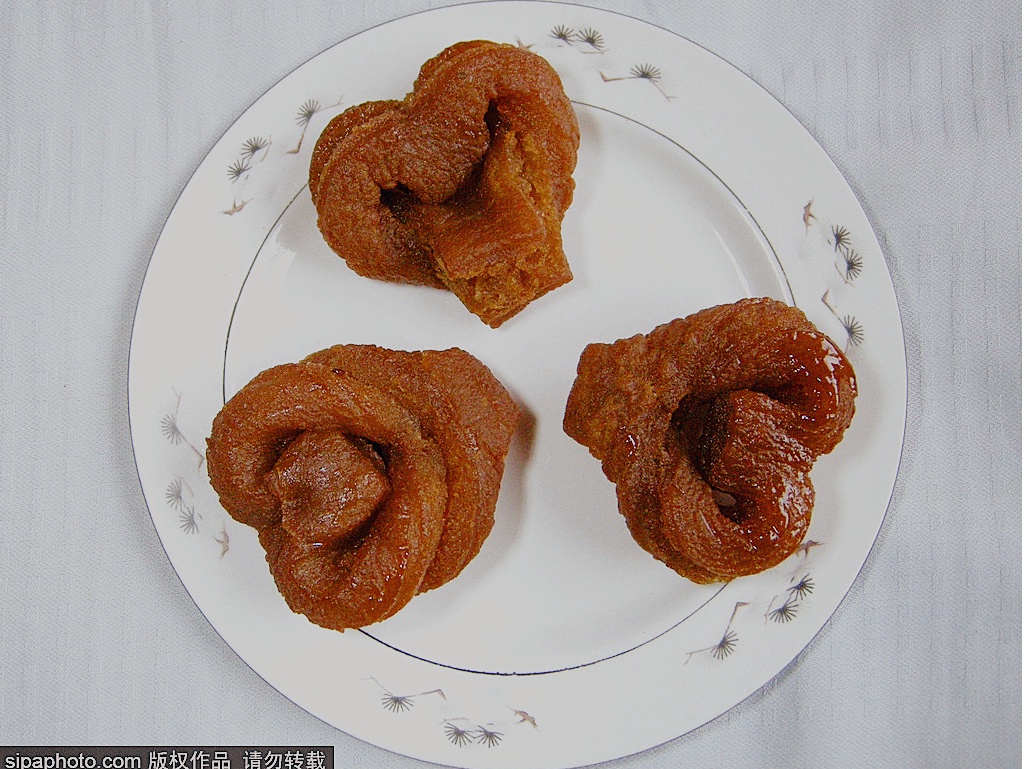 Tang Er Duo, a typical snack in Beijing, is named after its shape looks like human ear. It is an Islamic snack, made of sugar and flour. Tang Er Duo is bright and soft as well as sweet.

Beijing Preserved Fruit

The recipe of Beijing fruit preserved fruit originates from Chinese imperial cuisine. Known for pleasant sweetness and sourness, smooth and delicious taste, and thick fruit flavor, Beijing fruit preserves have built up with over one thousand varieties and several hundred specifications including all kinds of products like preserved apricot, preserved pear and preserved begonia, all of which have been labeled as green foods.

Sachima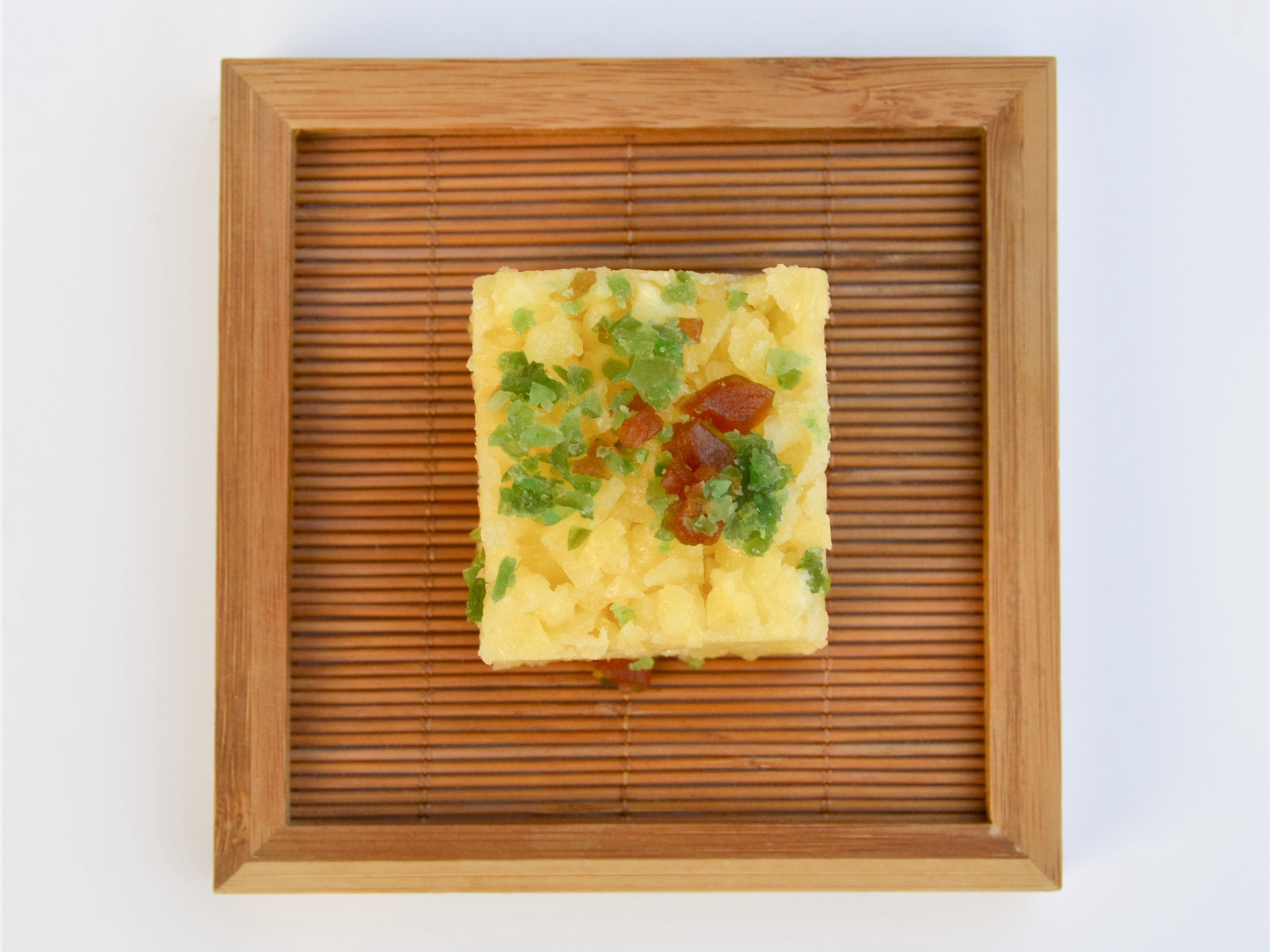 Sachima, also called shaqima, is a common Chinese pastry, originated among Manchus in Northeast China. Sachima has been spread to whole China and its decoration and flavor vary in different regional Chinese cuisine, though the appearance of all versions is essentially the same. It is made of fluffy strands of fried batter bound together with a stiff sugar syrup, showing similarity to American Rice Krispies Treats.

Chao Hong Guo (Stir fried hawthorn)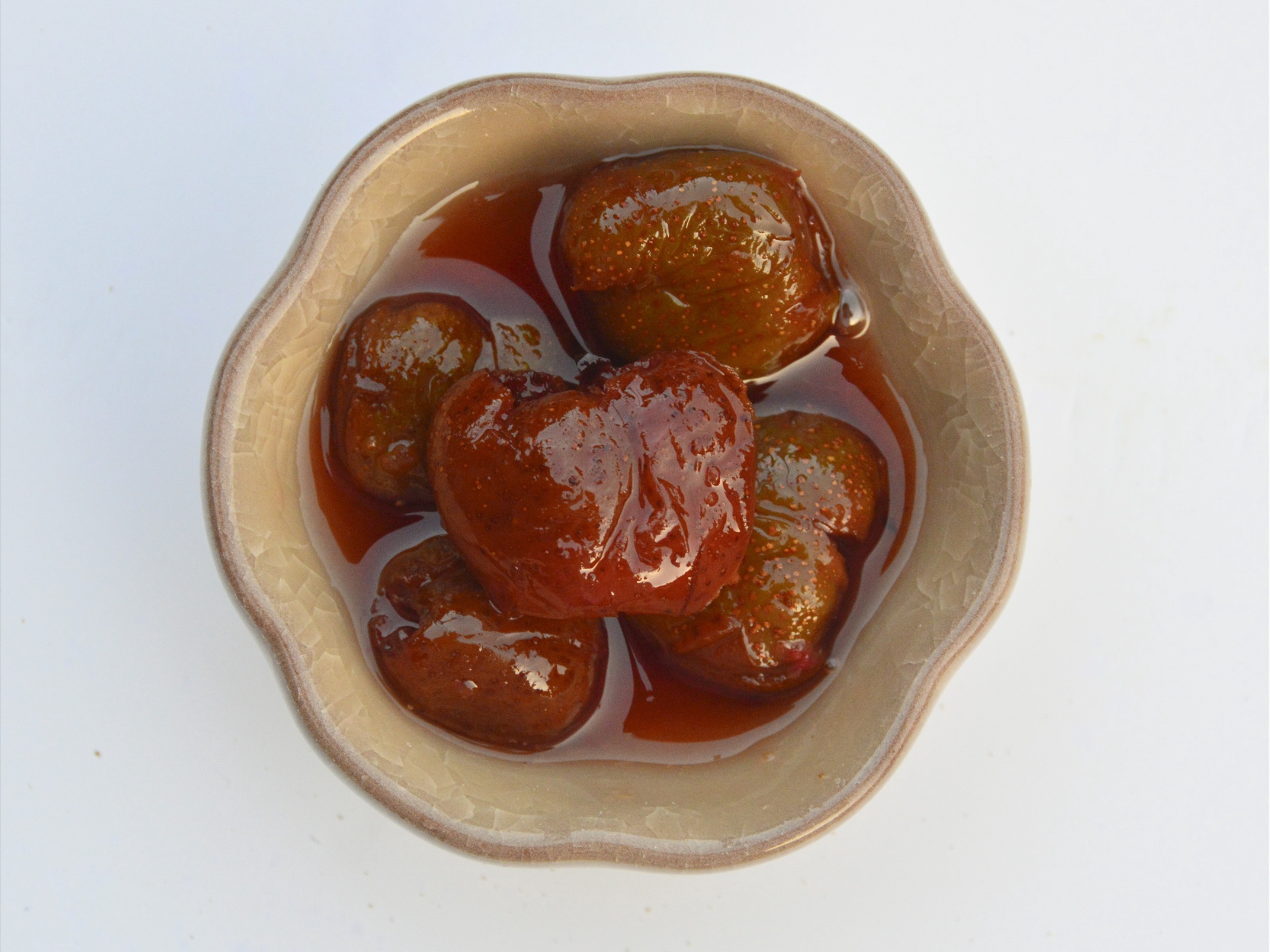 Chao Hong Guo or stir fried hawthorn is a traditional desert in Beijing cuisine. The main ingredients of this dish are Chinese hawthorn, ginger powder and sugar. It was one of the favorite desserts of the royal family. People in Beijing also believe that eating stir fried hawthorn can lower blood pressure and improve one's appetite.

Jiao Quan (Fried Ring)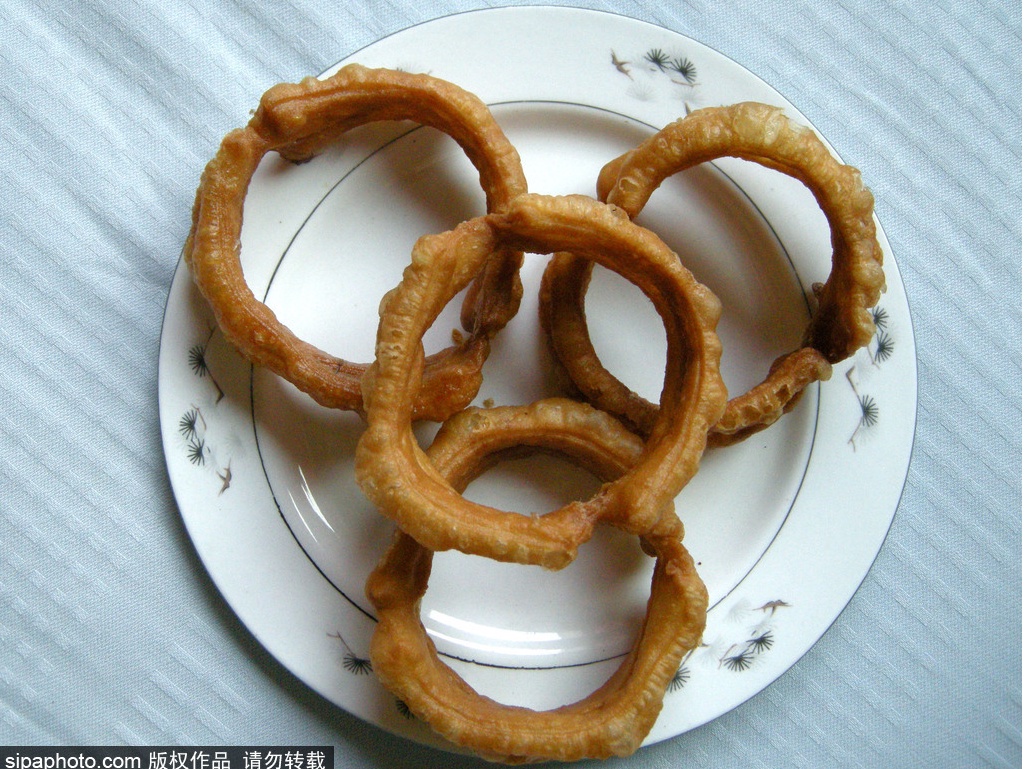 Jiao Quan, or fried ring is a dish from Beijing cuisine. It has a golden color, shaped like a bracelet. It feels crispy and crunchy when eaten. The unique taste of it is very popular in Beijing cuisine. People usually eat jiaoquan with shaobing and douzhi.

Restaurants for Beijing snacks

Address: No. 9, North Street, Baiwanzhuang 百万庄北街9号

Address: No. 93, Huguosi Street 护国寺大街93号

Address: Floor 1, South of Dadushi Street, Ciqikou 磁器口大都市街南一楼

Address: Floor 1 of Niujie Qingzhen Supermarket, No.5 Niujie Street (near Shuru Hutong) 牛街5号牛街清真超市1楼(近输入胡同)

Address: No. 81-83, Xianyukou Street, Qianmen, Dongcheng District 东城区前门鲜鱼口街81-83号

Address: Building 85, Hongmiao Beili, Chaoyang District 朝阳区红庙北里85号楼