Beijing's folk foods bear memories of the oridinary folks, and are representative of Beijiners' food culture. Apart from the most famous copper hotpot and Beijing Roast Duck, there are quite a number of home style Beijing dishes for you to experience more authentic Beijing flavor.

Among all the Beijing dishes, the most popular ones with the indigenous Beijingers include Fried Matofu, Fried Tofu with Crab Roe, Fried Potherb Mustard, Shredded Pork with Sweet Bean Paste, Four-Joy Meatballs, and the most well-known Noodles Soybean Paste Noodles. All of these are daily dishes indigenous Beijingers enjoy the most. To enjoy these declicacies, you may try these restaurants.

Juqi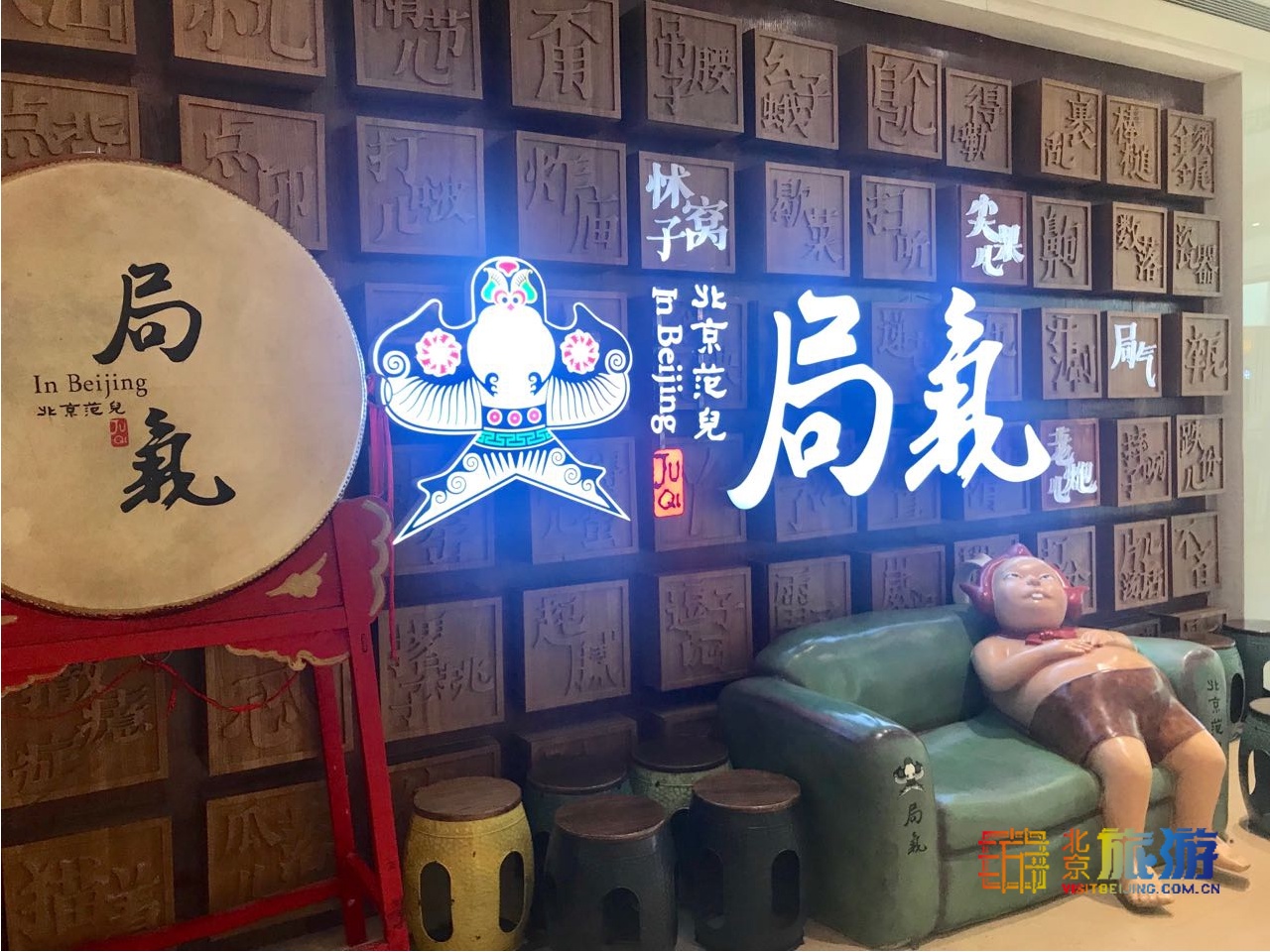 Juqi means equity, impartiality, behaving oneself and pursuit of rules, as well as justice, generousness and frankness in Mandarin. Following a quadrangle courtyard layout, this restaurant distinguishes itself by its unique decor. Peking charm pervades every corner of it from birdcages and old-fashioned square tables at its yard, ancient city wall relics in its lobby, Peking doorplate on the wall of the alleyway, theater stage, and hangers for roast duck in study to even wood plates for ordering on tables.

Needless to say, its standout dish is braised pig trotters. As its name implies, its cooking way is roasting and braising. First, soak pig trotters in sauces for three hours to make them savory and then debone them and cut them into cubes in 3cm. Next, heat up the oil and fry the pig trotters until they get golden. Purplish red braised pig trotters feature a delicious and savory taste.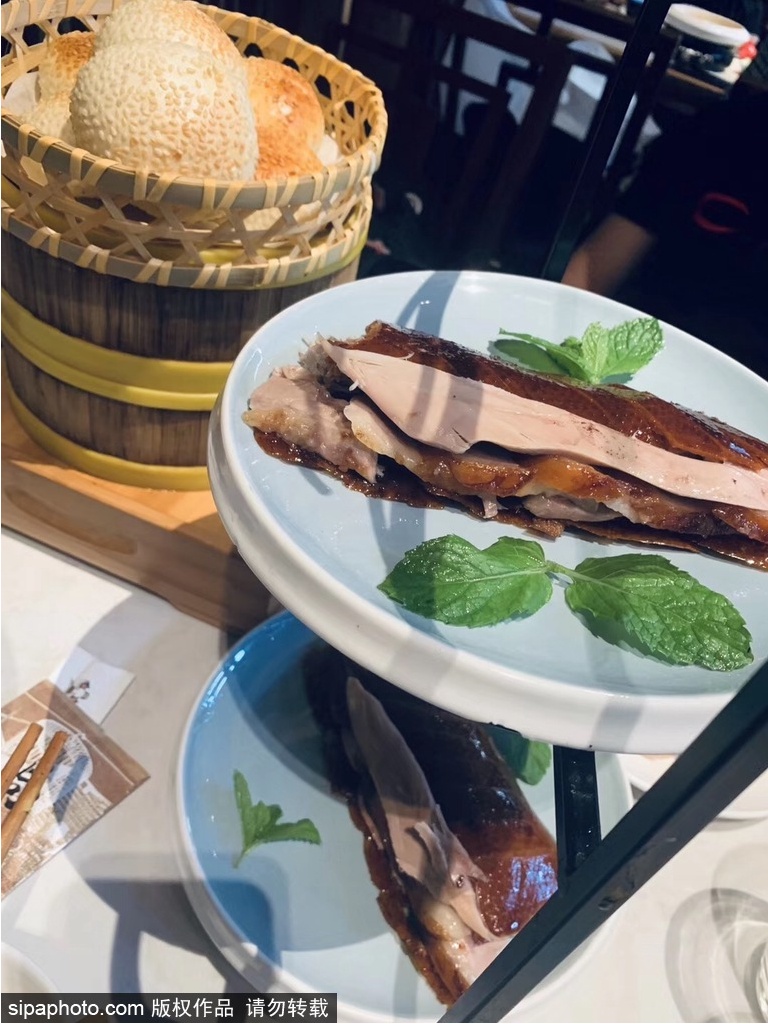 Furthermore, its series dishes "zhuachao" (coating before frying) are also worth to taste. Originating from imperial cuisine, "zhuachao" was anecdotally created by Wang Yushan, an imperial chef who served Empress Dowager Cixi.

Addresses:

3F, Building 5, East Zone, Beijingfang, Langfangtoutiao intersection, Meishi Street (Qianmen Branch) 煤市街廊房头条交叉口北京坊东区5号楼3层(前门店)

F1 of Fu You Jie Hotel, 21# St. Taipusi Street, Xidan District 西单太仆寺街21号府右街宾馆1层

No.1A Guangze Hutong, Xinjiekou North Road 新街口北大街光泽胡同甲1号

Beiping Restaurant

Sounding nostalgia and full of stories, the restaurant provokes your curiosity only by the name. Though the restaurant is of traditional Beijing style, the dishes are innovated with a little modern style in good taste and favorable price. It is more like a restaurant for families because most of the customers come with their families. The call-out of the waiters before serving the dish reminds you the busboy in the old Beijing restaurant. Speaking of the food here, Deep Fried Meatball should be on your top list with the special dipping sauce and crunchy taste. Tender and delicious Shredded Pork with Sweet Bean Paste tastes palatable with perfect balance tastes of salty and sweet, which is just the best match to rice or simply to tofu skin and shredded scallion. Famous Chinese style snacks such as Pea Cake, Soybean Cake, Lǘdagunr (Glutinous Rice Rolls Stuffed with Red Bean Paste) with the most authentic Beijing flavor are all available here, besides, you can't miss its Butter Fried Cake and Almond Tofu.

Address: No. 14 Tuanjiehu Road, Chaoyang District 朝阳区团结湖路14号

Si Shi Tong Tang (Four Generation under One Roof)

On the theme of the famous novel of the same name, the restaurant is of typical Beijing style. Most of the dishes here are in traditional styles, but occasionally a dish of innovative style makes a real surprise, such as Da Chi Bao Catches the Five Chiefs (Pea Cake in the shape of mahjong), Land Mine (chocolate in the shape of land mine).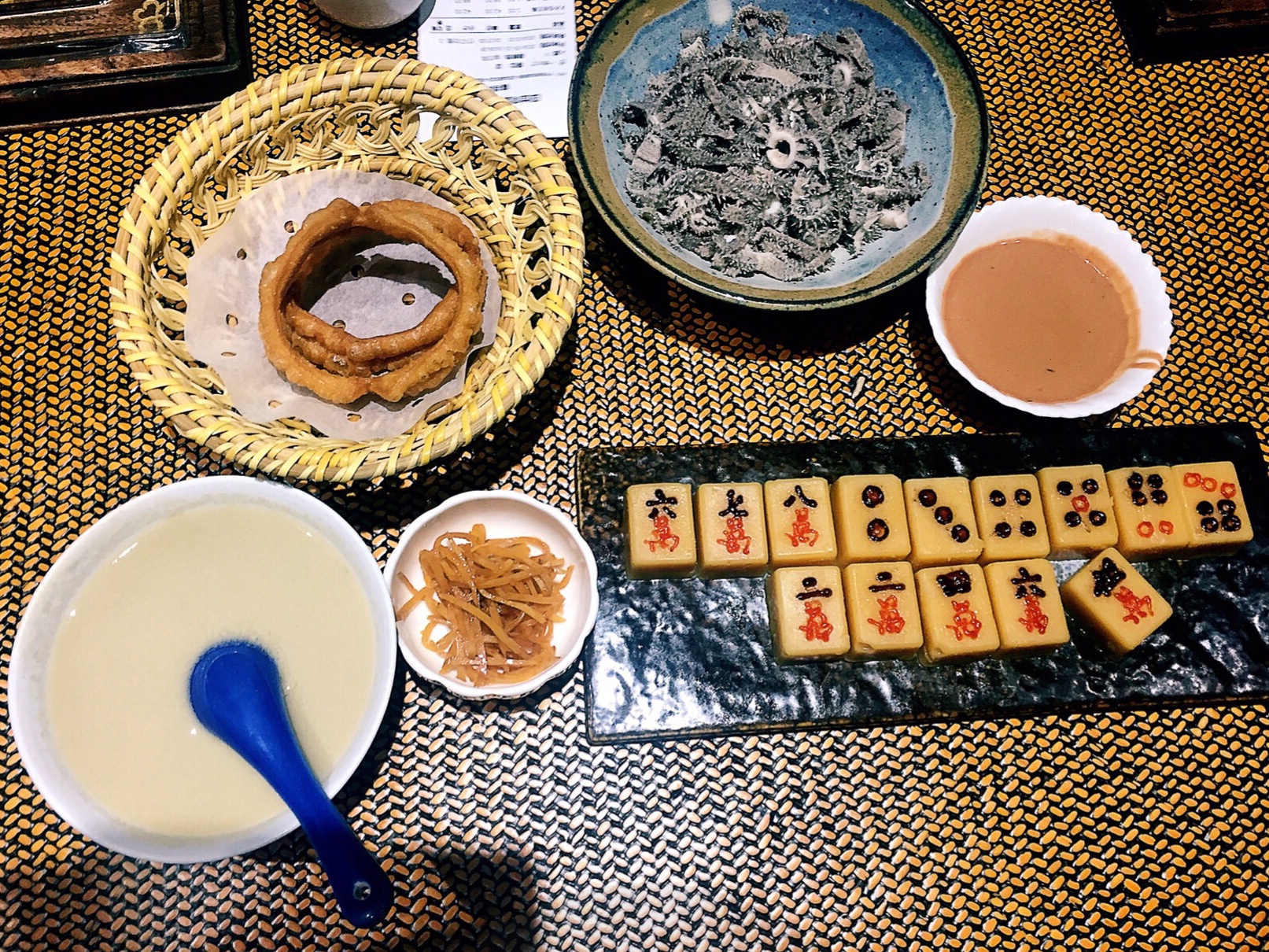 Besides the specials, dishes like Spicy Tripes, Fried Sausage, Fried Potherb Mustard, Osmanthus Egg are cooked in the indigent way. Bei Le Barbecue, quickly fried scallion and barbecue wrapped in the pancake, tastes delicious and full of aroma. Emperor Qianlong Cabbage, a mixture of sesame paste, cabbage and musturd, is one of the typical Beijing dishes. Ribs in the Stewed Ribs becomes tender and easy to separate after long time stewing. Quick Fried Three Kinds of Meat (pork, pork loin, and pork liver) tastes tender without a nuance of funky taste.

Address: Golden Sun Commercial Hotel, 85# Xi Bian Men Nei Street (East gate of Guanganmen Hospital) 西便门内大街85号金色夏日酒店内(广安门中医医院东门)

Dongsi Minfang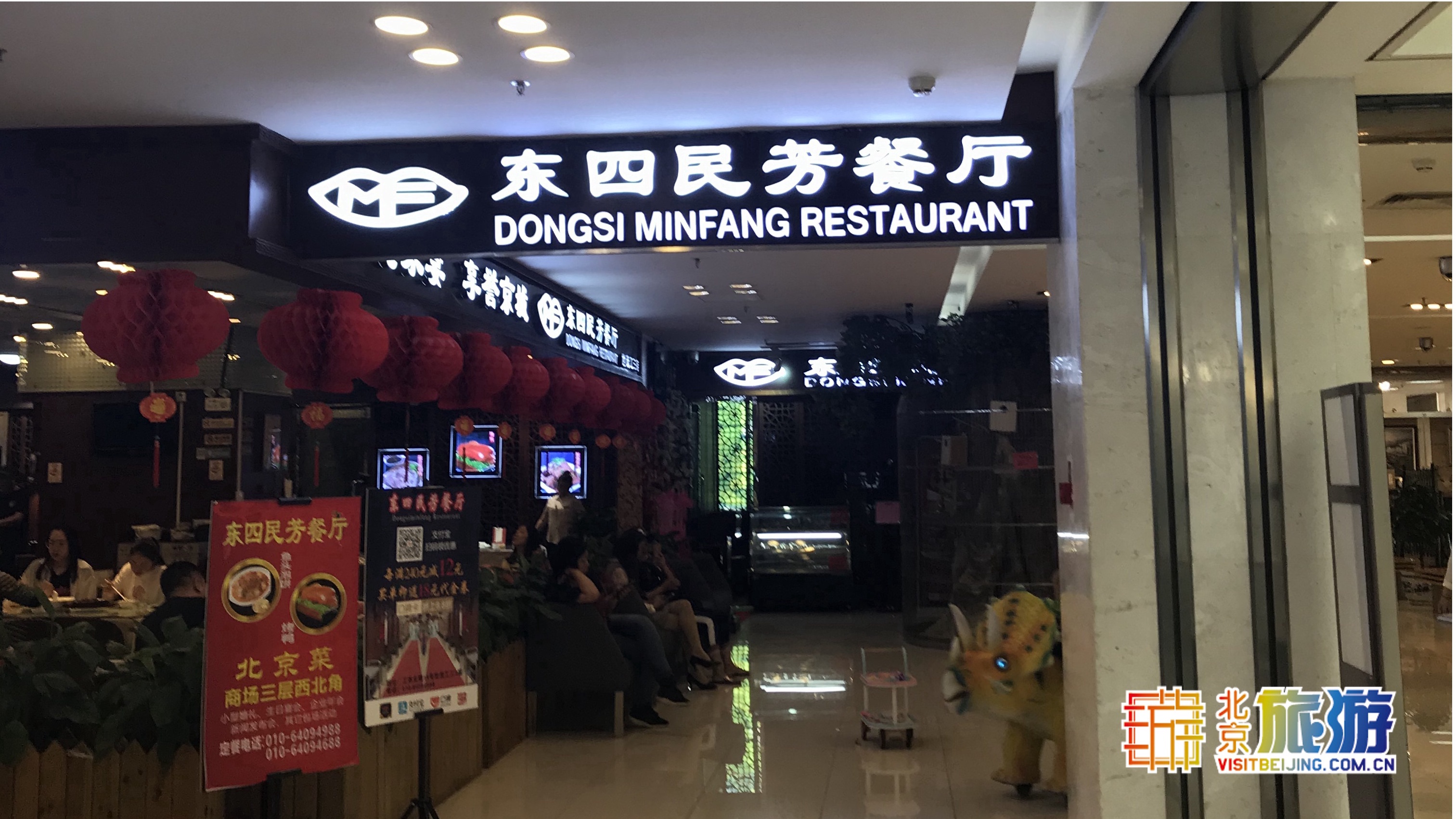 This 33-year-old restaurant is so favored by its neighbors where guests always queue up at meal time. Top on the list is the Sesame Paste Sugar Cake, a staple food of well-cooked cakes with sesame paste and brown sugar, in sweet and crispy taste.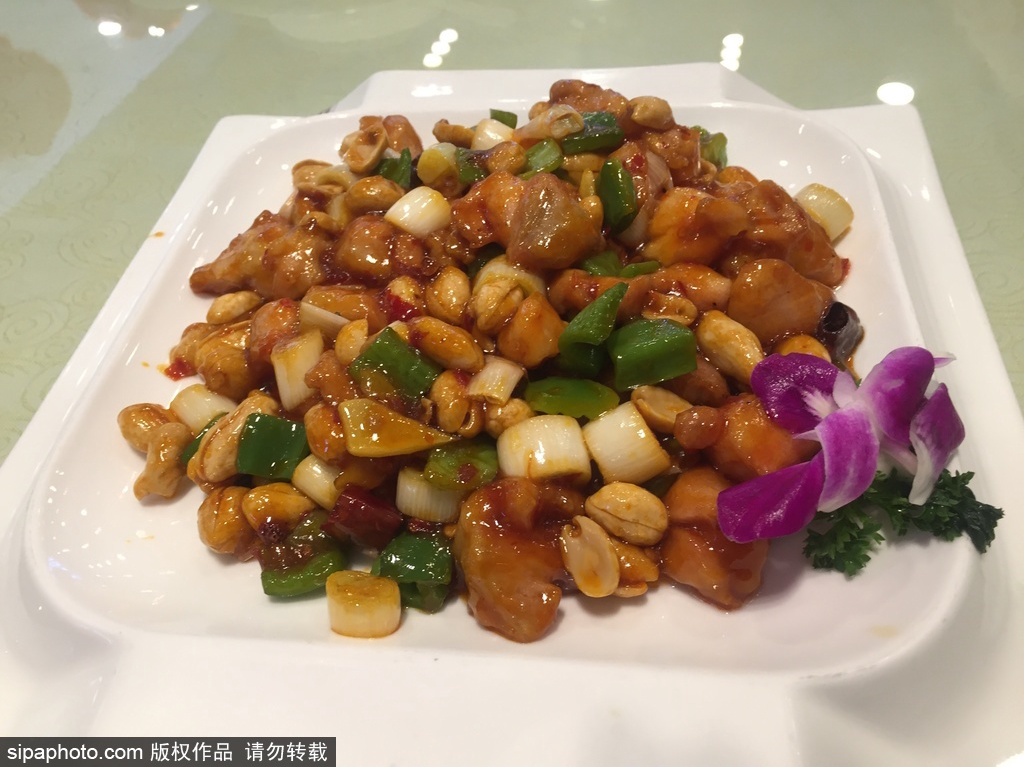 The Sweet and Sour Pork made of meat covered in flour paste is in two kinds of flavors, one is sugar and vinegar taste, and the other is in tomato sauce fragrance. More popular dishes include Kung Pao Chicken (spicy diced chicken with peanuts), Bread Soaked in Fish Head Soup and Fried Meat Balls with Brown Sauce.

Address: No. 79-2, Chaoyangmen Inner Street 朝阳门内大街79号-2

Price: 85 Yuan

Opening hours: 10:30-22:30, Monday-Sunday

Dao Jia Chang Restaurant

Particularly serving traditional Beijing style dishes, Dao Jia Chang Restaurant can be called a real old Beijing restaurant. With two mynahs in front of the restaurant gate, you can have a chit chat with them if you are lucky to see them in the good mood. Food is the most important index to evaluate a restaurant. Bearing all the good reputations, it is not hard to reckon the taste of the food here. Soybean Paste Noodles, Pea Cake, Matoufu, Fried Sausage, Fried Tripes, and Fried Squishy will never fail you. Stewed Sliced Fish in Wine Sauce is shiny with white color; Stewed Green Soybean with Eggplant is with translucent grease and fine soup; texture of Crispy Meatball is tender with crispy crust; Shredded Pork with Sweet Bean Paste tastes incredibly mellow in great amount and favorable price. Above all, the taste is really authentic. In the end of the meal, a bowl of Dough Drop and Vegetable Soup makes the meal satisfactory.

Address: No. 20, Guangximen Beili, Qisheng Road 七圣路光熙门北里20号