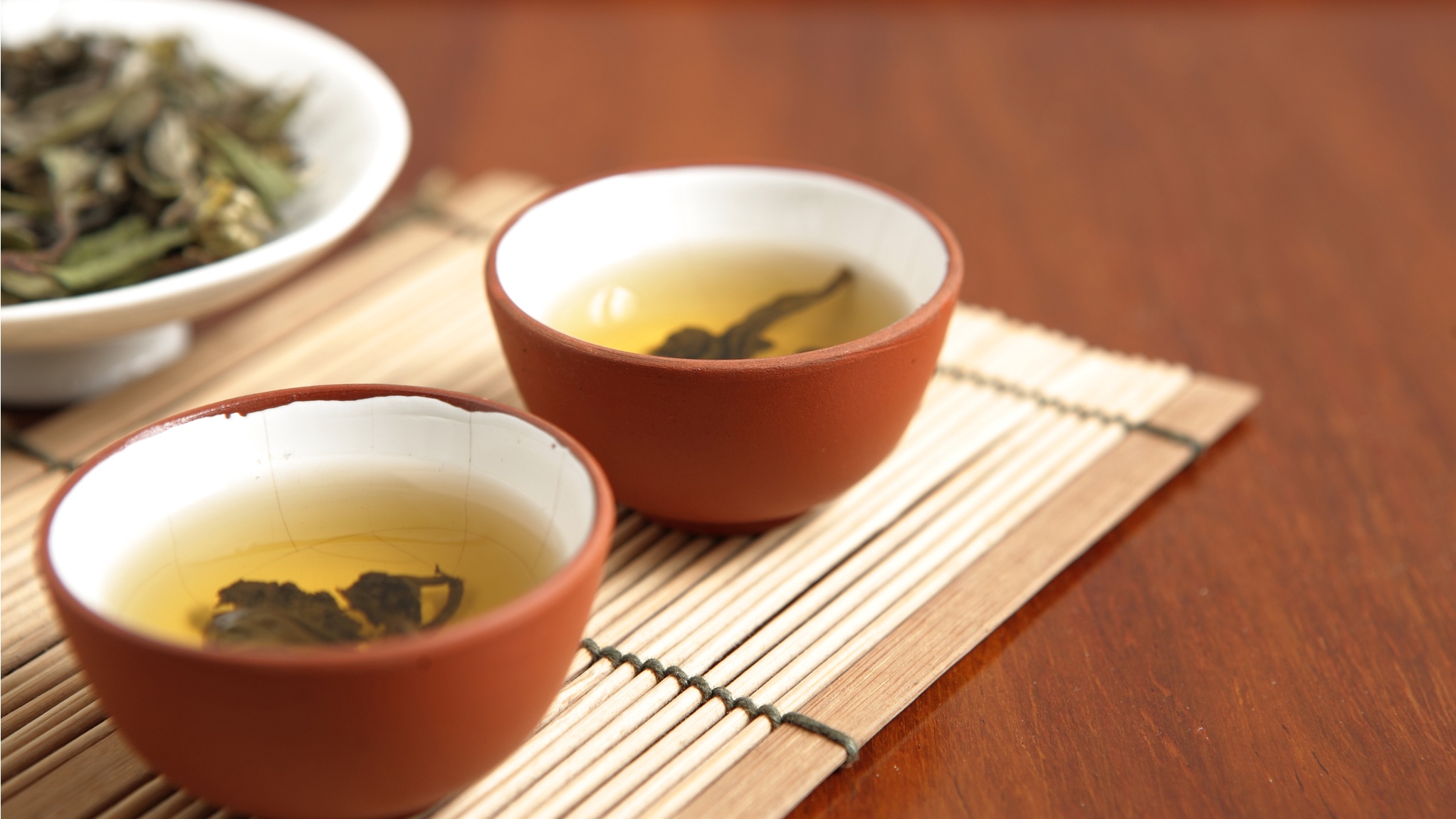 In the daytime, Yuanshe Tea Bar is a place where customers can drink a pot of biluochun tea made before the Grain Rain day - the last term in spring among the 24 solar terms of the Chinese lunar calendar - talk with friends or just sit and watch the flow of traffic from the window.

But after 6 pm, the wall of tea caddies behind the bar counter turns into a wall of liquors. And, with the lights dimmed, the room changes into a bar.

Located in the Fuxingmen area of Beijing, Yuanshe Tea Bar is a creative idea of the Yuanchanghou Teahouse, which has a history of more than 100 years.

Before its redecoration as the tea bar, the Fuxingmen branch was a traditional tea shop with counters.

The brand was founded by Sun Huanwen in Hebei province in 1912 and was originally called Yongluyuan Teahouse. It moved to the capital in 1930 and changed its name to Yuanchanghou.

It was listed among China's time-honored brands in 1993 and is now owned by Beijing Tianfuhao Foods Co. It has six branches in Beijing.

According to Wang Yan, deputy general manager of the company, Yuanchanghou Teahouse is famous for its blended tea, but its jasmine tea is the most popular.

Speaking about why the company is trying something new, he says: "We have regulars that buy our tea. But every day, there would be no more than 20 people walking into the teahouse, and only around half of them would purchase anything.

"We have five salespeople in each branch."

Most regular clients are elderly people living in the neighborhood. Wang wanted to make some changes to attract more young people.

Wang hit upon the idea to change after talking to Gao Wenjie and three other friends during a diving trip in Yonaguni, Japan, last February. Then, the five friends, who were born in the 1980s, decided to work together to rebuild the Fuxingmen branch and turn it into a tea bar.

After several months of work, the teahouse reopened at the end of 2018 with a new name - Yuanshe Tea Bar.

Gao, who flies to Beijing from Nanjing to manage the tea bar, says: "We live in Beijing, Shanghai, Nanjing and Singapore. But we are friends because we all love diving, and now we are partners.

"The diving link is why we have many small decorations that are related to the pastime, such as the painting of the humpback whale on the wall that's based on Wang's underwater photo."

The partners all bring their strengths to the tea bar, not only when turning the teahouse into a cozy tea room with modern Chinese style but also when designing new products with modern packaging.

According to Wang, while regular clients accept the new packaging and buy tea, young customers come in to enjoy tea and spend an afternoon there.

"Our bar is also sometimes full at night as college students nearby see this place as a new leisure haunt," says Wang.

The tea bar now has four staffers, who sell tea in the daytime and make cocktails at night.

The tea bar also has an afternoon tea set with their signature tea and traditional Chinese pastries, such as peach-blossom crisps, flower cakes and egg-yolk puffs.

Five themed cocktails were also launched in March - Dream in Yonaguni; Peninsula of Yucatan; Red Sea; Lembongan Island; and Boracay Island. All are based on popular diving destinations.

Dream in Yonaguni is a special treat, not only because it's named after where the five partners first met, but also because it features six tea cups containing drinks with different flavors. The base tea is oolong, and each cup has different liquors, including vodka, gin, peach liqueur and amaretto.

The snacks paired with the cocktails include Tianfu Spanish Ham made using pork produced in a suburb of Beijing and processed just like Iberian ham. The sliced sauced beef is made by Tianfuhao, which is a popular traditional deli in the capital.

"The switch by a time-honored brand seems to be successful. Our first quarter's sales surpassed the sales of last year, and we will continue to develop more products to revive the traditional tea culture, " Wang says.