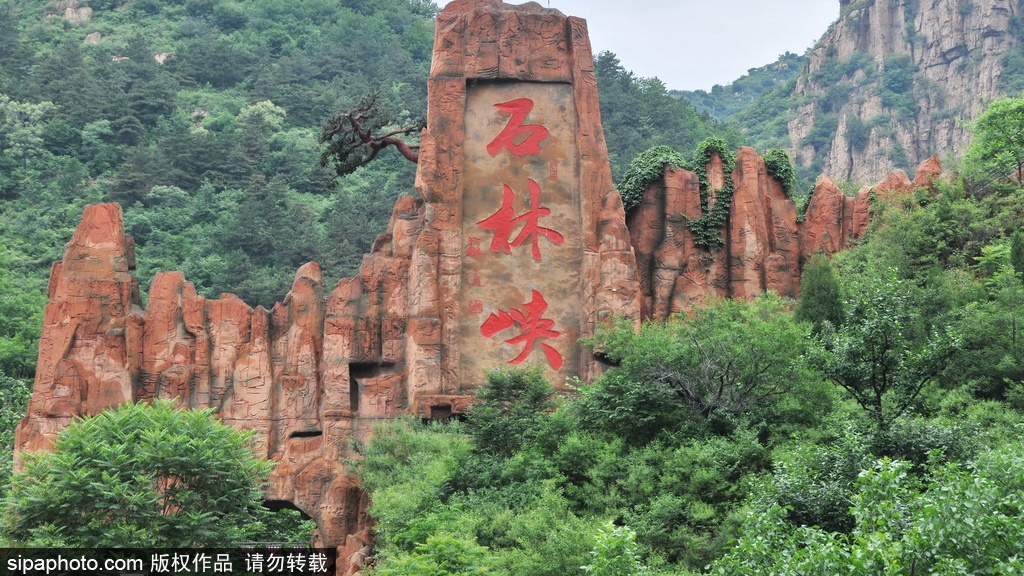 The Shilinxia Scenic Area is a large natural gorge located in Beijing's Pinggu District, 70 kilometers northeast of central Beijing.

It consists of deep canyons and four groups of stone peaks that stand steep and upright. The area is particularly vivid in spring as it gets full of flower blossoms.

A newly built glass platform which hangs 32.8 meters out from the cliff has brought thrilling experiences to the tourists.

Visitors can enjoy a magnificent view of the stone mountains here. There are over 100 megaliths here, and each weighs more than 1,000 tonnes, which is why Shilinxia is known as "the first garden of megalithic stones in north China".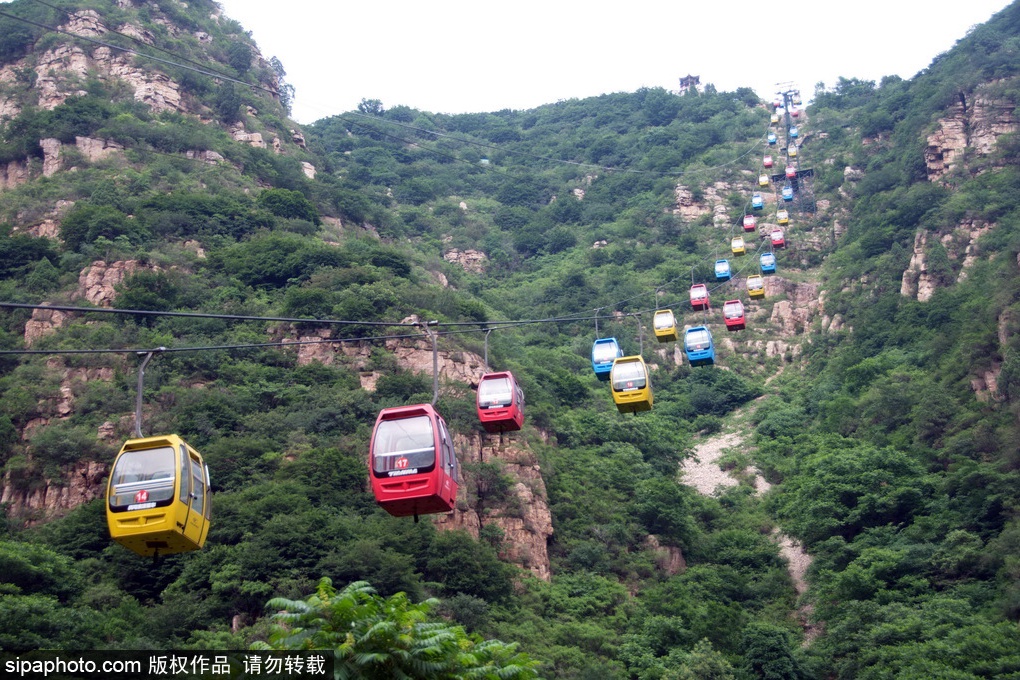 The 6-kilometer-long canyon is steep and winding, and its narrowest spot is just over three meters. Both sides are densely forested, with cliffs and stone peaks. The top of the Shilinxia gorge is called the "Dragon King", and it is 768 meters high.

Nine waterfalls run through the scenic area, like a broken silver chain. The most spectacular waterfall has a drop distance of over 120 meters, which is rarely seen in north China.

Ticket for Shilinxia Scenic Area: 78 yuan (12 U.S.dollar)

Additional fee for the glass sightseeing platform: 40 yuan (Six U.S. dollars)

Opening hours: 8:30 – 17:30 (close.d in winter)