Qianmen area has been a flourishing business area in Beijing for centuries. It enjoys prime location for it is being situated very near the city centre where a number of world-renowned scenic spots and historical sites sit around, such as Tian'anmen Square, the Forbidden City, and Temple of Heaven.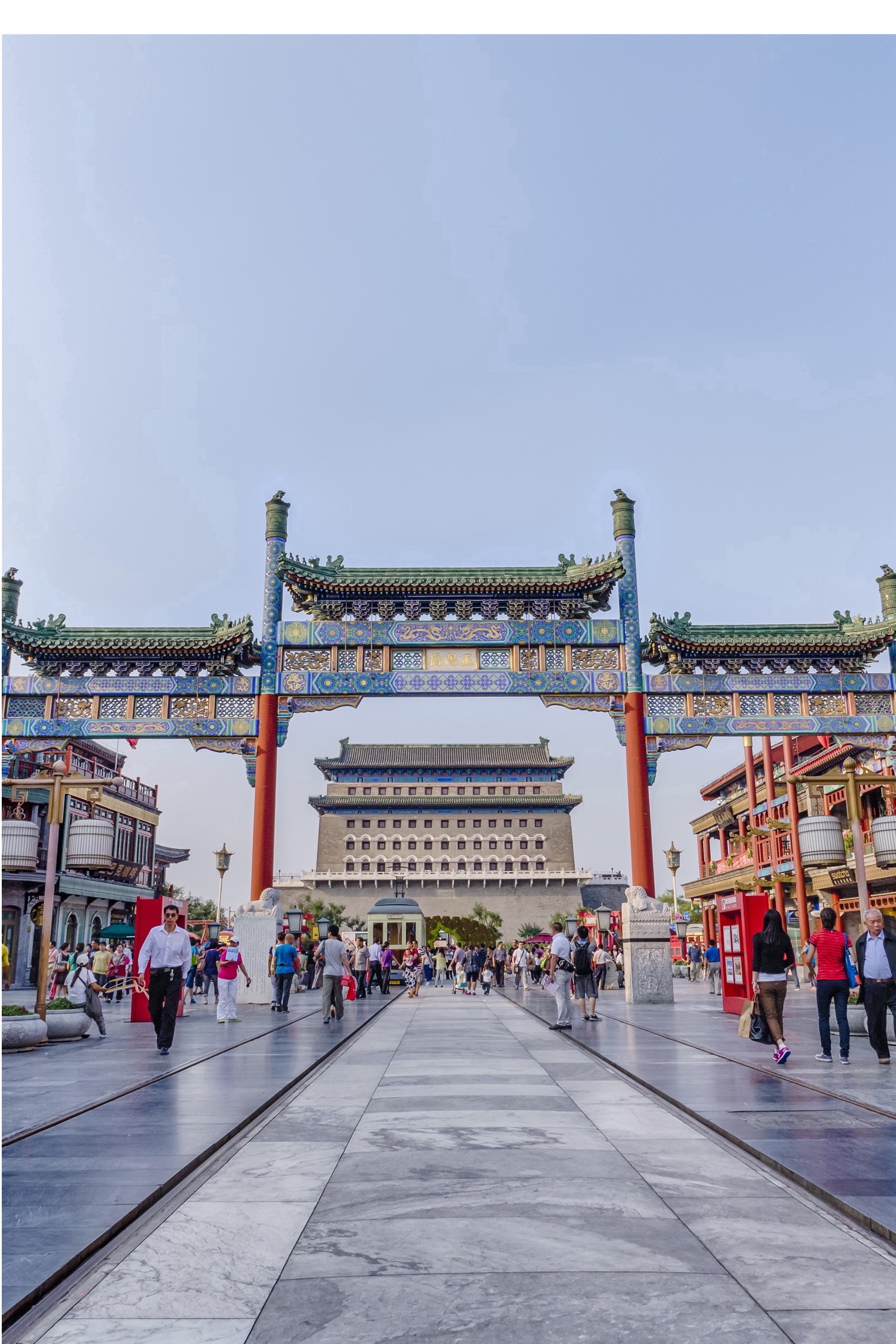 Emperor Beijing Hotel

Quietly nestled at the thriving Xianyukou Hutong, the Emperor Beijing is a stone's throw away from many famous spots including the Forbidden City, Jingshan Park, the Tian'anmen Square, Beihai Park and Wangfujing Street. You can also quickly bike or walk to the famous and historic Qianmen shopping area, where hides countless eateries.

Themed with water, all rooms of the hotel are named after Chinese characters related to water, embodying fashion and health in five different ways. The room "Desire" is characterized by passion and romance; the room "Serenity" by simplicity and serenity; the room "Mystery" by return of nature and the room "Floating" by meditation. The room "Water" reflects post-modern style by breaking traditional design layout with a complete innovative inner space to bring guests into a world of novelty and fashion.

The ground floor "YAN" Restaurant and roof terrace "SHANG" bar serve Chinese and western food. The dishes inherit the century-old water banquet element in China while combing modern elements. The "SHANG" bar with a swimming pool offers a perfect view of the city, which is even welcomed by many local people. The open air swimming pool at constant temperature will render you a real vacation in this scorching summer.

Address: No.87, Xianyukou Street, Qianmen Commercial Centre, Dongcheng District, Beijing 北京东城区前门商业区鲜鱼口街87号

Tel: (010)67017790

Novotel Xinqiao Hotel

Novotel Xinqiao is located within walking distance to the Forbidden City, Tian'anmen Square and Wangfujing shopping area. Natural hot springs from 1,400 meters underground are supplied to guest rooms and spa, which is the biggest feature of this hotel. Also Utopia Chinese restaurant is famous for its authentic Peking roast duck. The Forbidden City and Temple of Heaven can be over looked from the executive floor. The total building area of the hotel reaches nearly 55,000 square meters.

Address: No.1 Chong Wen Men Xi Da Jie, Beijing 北京市崇文门西大街1号

Qiuguo Hotel

May be you are fed up with concrete structures, and want to experience a more intimate closure with locals. If you know where to look, even in bustling and noisy city, all of these can be within reach. Qiuguo Hotel - a humanistic urban boutique hotel offers quiet, graceful and cozy boutique guestrooms with various themed large hand-painted oil paintings, tranquil tea & book bar on the first floor in natural style, Yongmi women's floor in warm and gentle vibe, all of which make it a beautiful land of peace in this bustling city. You can relax and enjoy what it offers, with the sincere and kind Qiuguo people looking forward to your visit.

Address: No. 2 Damochang Street, Dongcheng District, Beijing 北京东城区东打磨厂街2号