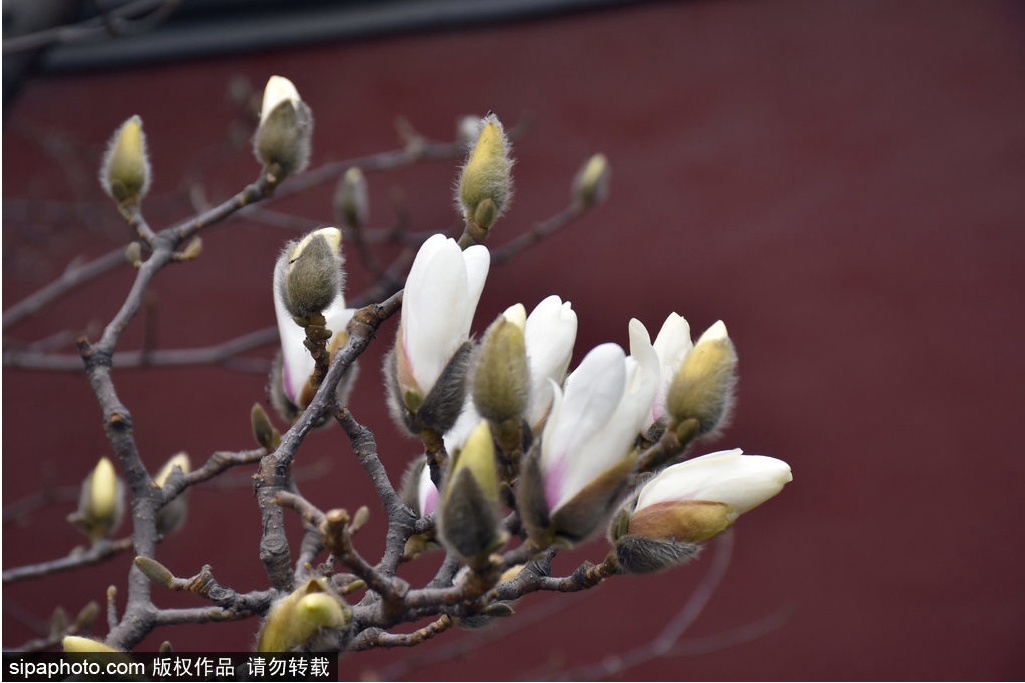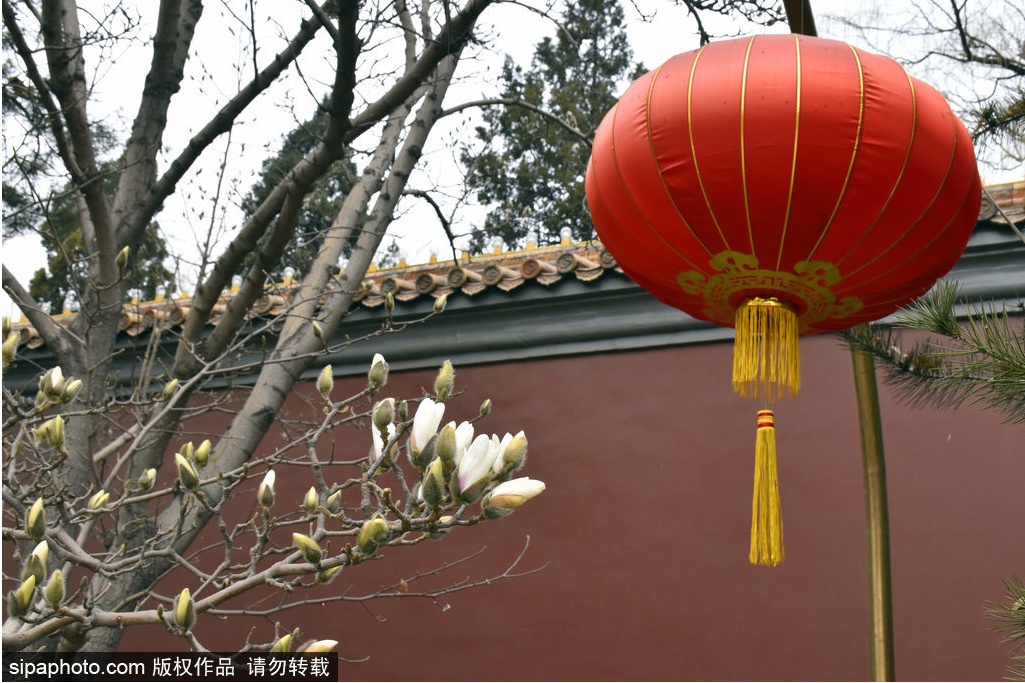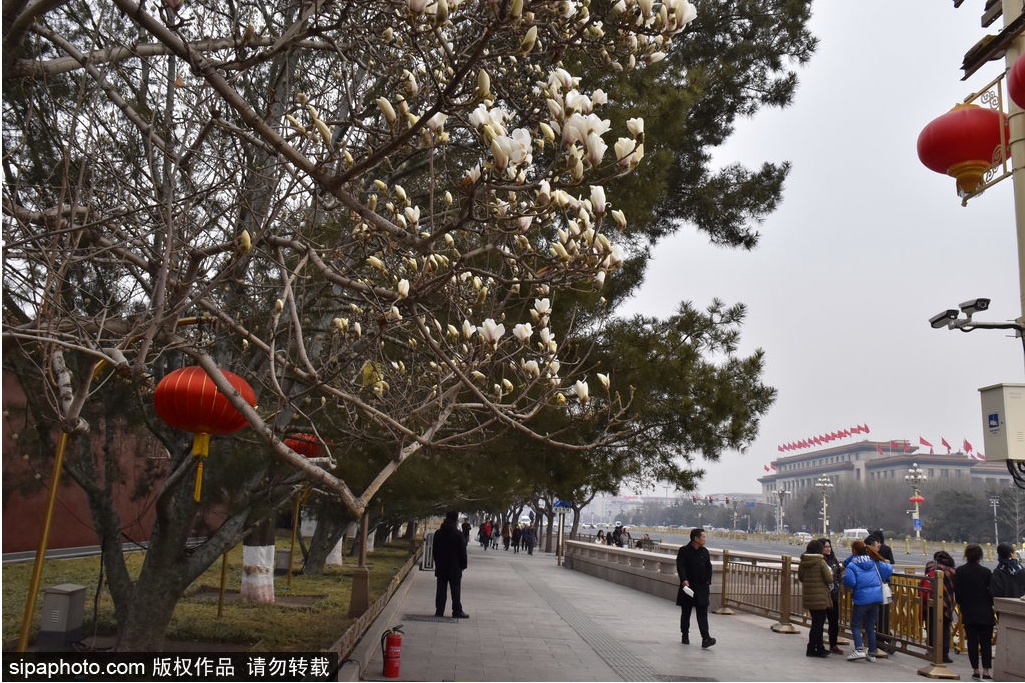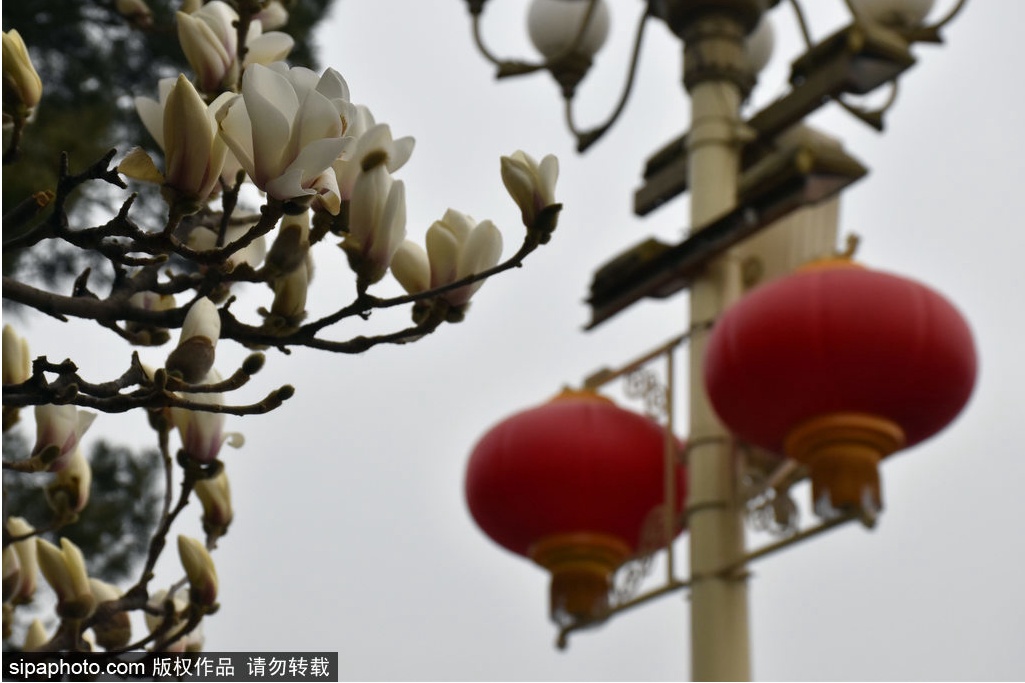 Magnolia blossoms bring the spring to the city, attracting numerous visitors to take photos and draw paintings. In spring, all magnolia flowers blossom together, and form a beautiful picture combining with blue sky, red walls and yellow glazed tiles. The red walls set against the white flowers, demonstrating a kind of solemn beauty.

The magnolia flowers on the Chang'an Street mostly blossom on the both sides of Zhongnanhai, which is on the leeward side and has a great exposure to the sun, so the magnolia flowers there are the earliest ones in Beijing. In addition, magnolia blossoms can also be found on the lakeside near the National Centre for the Performing Arts.

Add: West Chang'an Street, Dongcheng District

Route: take Subway Line 1 to Xidan, Tian'anmenxi (West of Tian'anmen) or Tian'anmendong (East of Tian'anmen) Station.