The 6th Cloisonne Royal Art Temple Fair at Beijing Enamel Factory attract visitors. People come here to enjoy the Cloisonne artworks made by national art master and feel the charm of the 600-year-old intangible cultural heritage.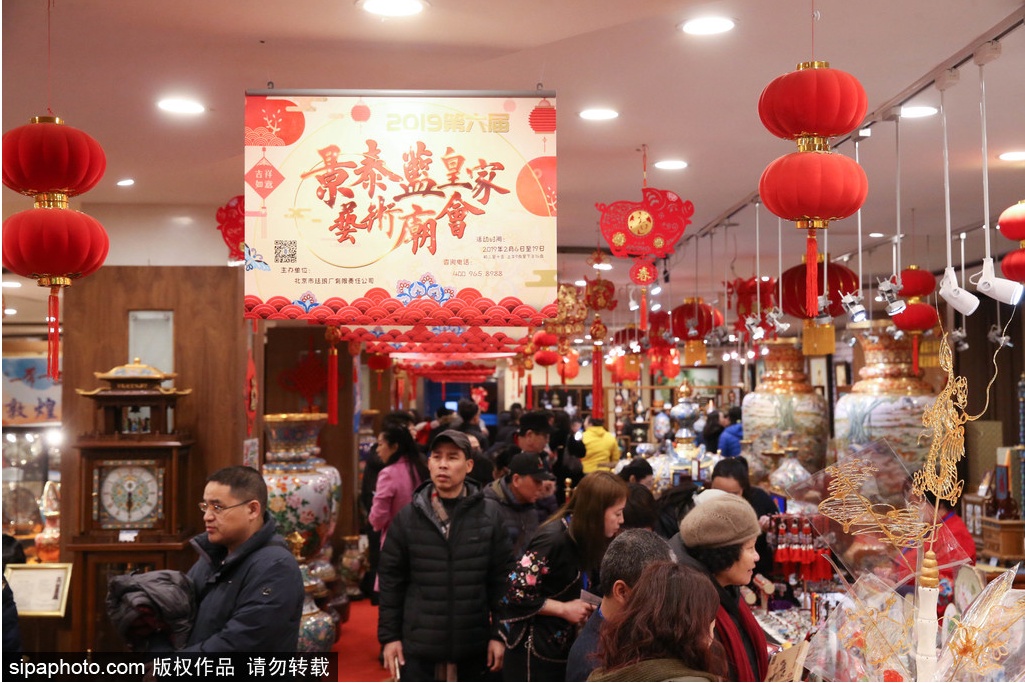 Cloisonné, short for fetal copper filigree enamel, is a representative of Beijing handicrafts. The major manufacturing flow of cloisonné includes body making, wire inlay, applying the enamel, firing, polishing, and gold plating, together some one hundred small processes.

Built in 1680, Beijing Enamel Factory is the only time-honored brand specialized in cloisonné, in which "JINGFA" cloisonné ware made. The technology level is high and takes the leads in this industry. The professionals are of experience. There is a great variety of products with high quality. The products of "JINGFA" cloisonné ware are welcomed by the people all the world and highly phrased by the customers.

Other intangible cultural heritage projects are also exhibited at the temple fair, such a sugar painting, paper-cutting, stone painting, etc.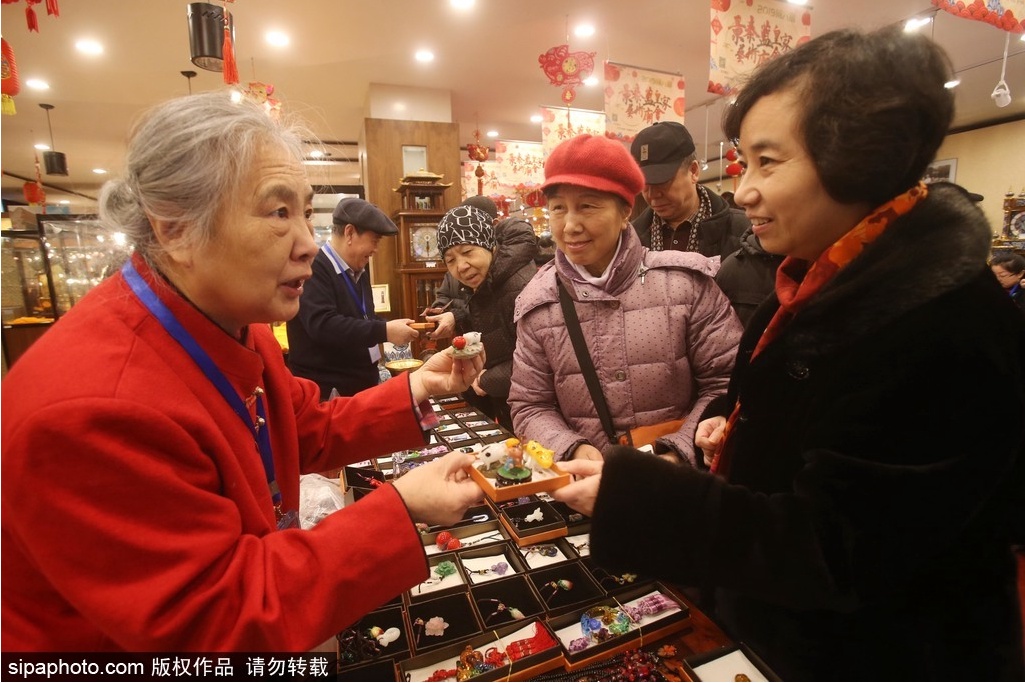 The temple fair will last until February 19.

Address: No. 10, Anlelin Road, Yongdingmen Outer Street, Dongcheng District, Beijing