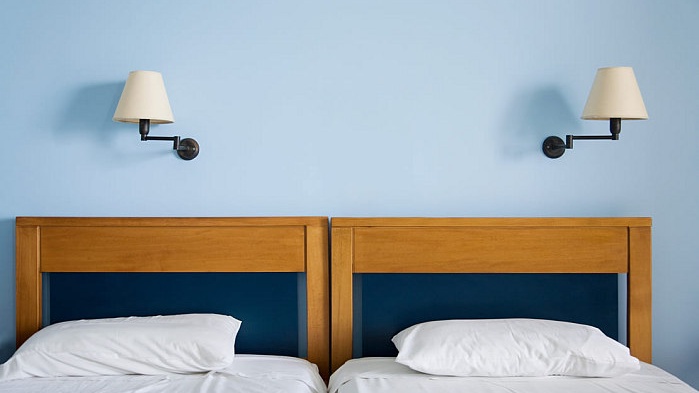 Leo Courtyard

The Leo Courtyard is housed in a quadrangle courtyard with over 300-year history where it used to be the venue for receiving celebrities. Deftly combined antique buildings and modern facilities, the hostel is friendly to guests. Wooden buildings, free wire-less internet, televisions, 24h reception and currency exchange are available in the hostel.

The hostel also enjoys convenient transportation locality. Located in central Beijing, it is within walking distance from Qianmen Street, Dashilar and the Temple of Heaven. Metro station is nearby.

The hostel opened in 2001 and renovated in 2012, and is an experienced courtyard hostel in Beijing. It features 50 guest rooms in a two-storey building.

Address: #22 Shanxi Xiang, Xidajie Avenue, Zhushikou, Xicheng District, Beijing. 北京 西城区 珠市口西大街陕西巷22号

Pagoda Light International Youth Hostel
The Pagoda Light International Youth Hostel is situated at Fucheng Inner Street, Xicheng District. It enjoys convenient transportation, which is within walking distance from many tourist attractions and shopping streets like the Beijing Luxun Museum, the Geological Museum of China, and the Seasons Place etc.

The rooms of the hostel feature wonderful scene. The pagoda in the Miaoying Temple can be seen clearly from most rooms of the hostel while the quadrangle courtyards are accessible in some of the rooms.

Opened in February 2016, the hostel is quite new. The rooms are neat and clean and also equipped with various facilities including air conditioners, bathrooms and hair dryers. Guests can enjoy free WiFi throughout the property. The hostel serves 24h reception and baggage deposit. It also provides public area where guests can talk, read and spend a peaceful moment. The hostel enjoys high ratings on booking.com, where guests have commented of its convenience in transportation and kind service.

Location: #185, Fuchengmen Inner Street, Xicheng District, Beijing 北京, 西城区, 阜成门内大街185号