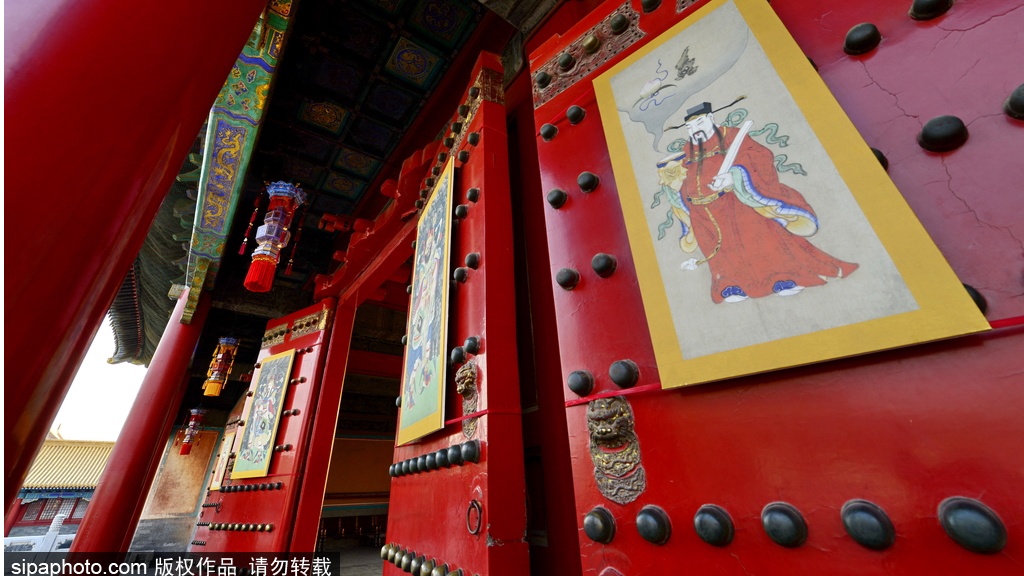 An exhibition of 885 pieces of cultural relics is getting underway at central Beijing's Palace Museum, also known as the Forbidden City, as the 2019 Chinese Lunar New Year draws near. Visitors from across the globe, for the first time, can celebrate the festival in the former Chinese imperial palace from January 6 to April 7, 2019.

The event begins on the first day of the twelfth lunar month, a time of year when ancient emperors of the Qing Dynasty (1636-1912) started writing words of blessing for good fortune which are on display for all to see at this festive exhibition. The comprehensive exhibition consists of various kinds of exhibits, not restricted to paintings, gold or silver wares. Zhu Jiwei, associate research fellow at the museum's Exhibition Department, gave an example that the Palace Museum showcases its largest-ever number of jade bowls in a single exhibition to recreate scenes of the royal New Year feast.

A record-breaking number of antiques, along with music and fragrance, present vivid images of how the ancient royal families spent what the Chinese consider the most important time of the year, featuring blessing ceremonies, ancestor worship, kinship gathering, and winter recreation.

Shan Jixiang, the curator of the Palace Museum, believes an increasing number of people are choosing this special way of marking the holiday. A visitor said that she was impressed by the display of old traditions that match perfectly with our modern tastes. "We are less familiar with the old folk customs now, not to mention the royal ones. But this historic gallery brings us back to the spectacular New Year's traditions two hundred years ago", she explained.

The festive air is not just limited to the exhibition hall. Spring Festival couplets and pairs of gate-gods pictures can be seen all across the historic palace. Lanterns, for the first time in some 200 years, will decorate palace halls and corridors, embracing the unique characteristics of the imperial etiquette and offering an immersive experience to visitors. Ren Wanping, deputy director of the Palace Museum, said the exhibition aimed to bring old scenes back to life. "We have the same traditions as our compatriots. And all human beings share the common pursuit of a better life and family harmony. That is how traditional Chinese culture can reach the rest of the world", said Ren.

The museum has plans for more traditional events to add to the prosperity and happiness of attendees. Digital and interactive displays, as well as a wide array of creative cultural products that visitors can take home, will keep the celebration going, all season long.