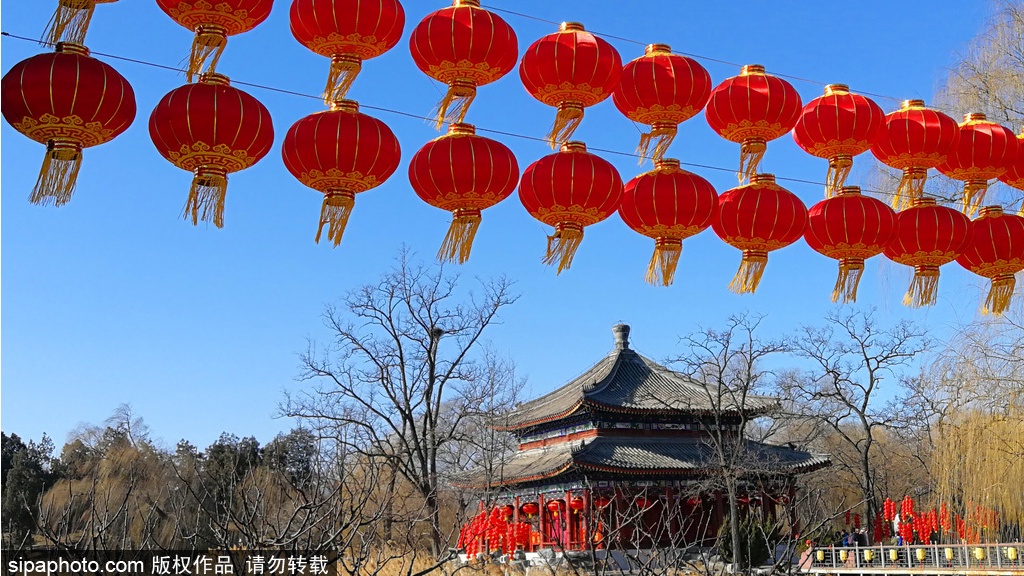 The Old Summer Palace has been hung with red lanterns in celebration of the upcoming Spring Festival, the most important festival for Chinese people.
The Old Summer Palace, also known as Yuan Ming Yuan, enjoyed a good reputation all over the world with its large scale, outstanding construction techniques, splendid building complex, and rich cultural collections. The garden inherited the tradition of Chinese royal gardens of more than 3,000 years. It featured elegance and luxury of royal architectures, and the gentleness and gorgeousness of gardens in the south of the lower reaches of the Yangtze River. In the meantime, it also learned from the style of European gardens. The overall layout is harmonious and perfect, symbolizing the high level of construction techniques of Chinese ancient gardens.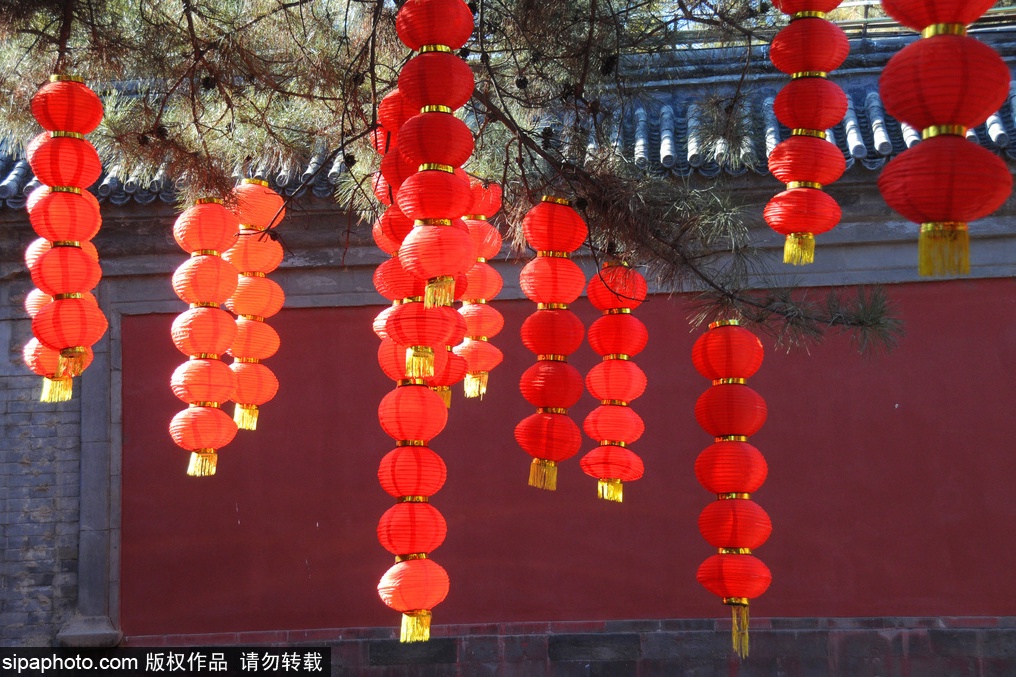 The Old Summer Palace was a gift for Emperor Kangxi's fourth son, Yongzheng. At that time, it was outclassed by Changchun Garden. Later the Emperor Yongzheng ascended the throne, and greatly expanded the imperial garden. Unfortunately, owing to the wars inthe end of the Qing Dynasty, we cannot witness its glory with our eyes, but it can be learned from the literatures.

Address: No. 28, Qinghua West Road, Haidian District 海淀区清华西路28号