The Beijing Botanical Garden Exhibition Greenhouse, known as the largest single greenhouse in Asia and even in the world, covers four main exhibition areas: the tropical rainforest area, the four-season garden, the desert plant area, and the special plant room, respectively showing the typical plant landscapes in various climatic zones.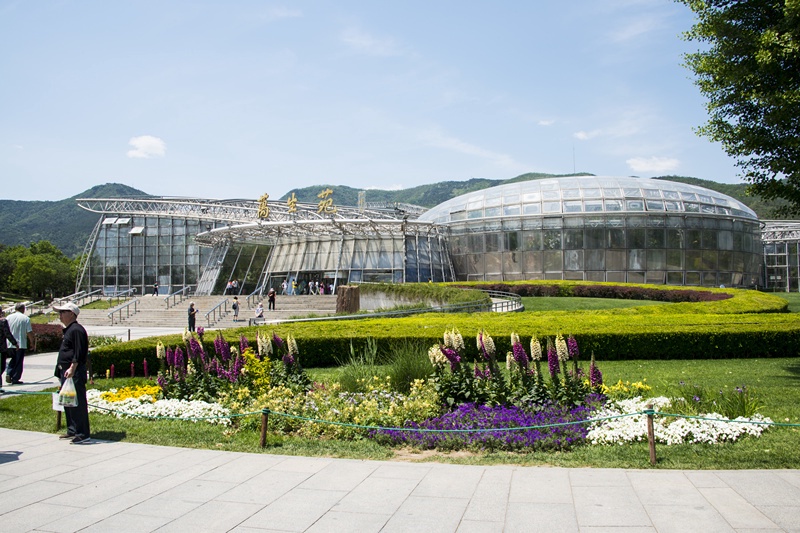 Greenhouse Exhibition Area

The greenhouse is a transitional area where you should change your clothes accordingly because you will walk into the summer for only twenty steps. In the exhibition area of tropical plants, there are various palms and orchids and many other plants which have never been seen in the north China. With glass as the main body, the Crystal-Palace-like greenhouse is not a simple display of lush vegetation, but a home to the undulating terrain, flowing waterfalls, bubbling streams, and swimming golden carps. Without a looming glass roof, it really makes people feel that they have made a really significant time jump and live in summer now.

Other areas of the Beijing Botanical Garden