On November 9 (Dublin time), Beijing Municipal Commission of Tourism Development (BMCTD) successfully held the "Charming Beijing" Tourism Promotion in Dublin, Ireland. The event has seen Ms. Olgar Wang, Secretary of culture and tourism section of Embassy of China in Ireland, Zheng Jianping, Director of BMCTD, Grainne Kelly, Head of International Relations of Dublin City Council, Louise Finnegan, Head of Business Partnerships of Tourism Ireland, representatives from Beijing's tourism enterprises, local famous tourism enterprises and the media, and has drew enthusiastic responses from them.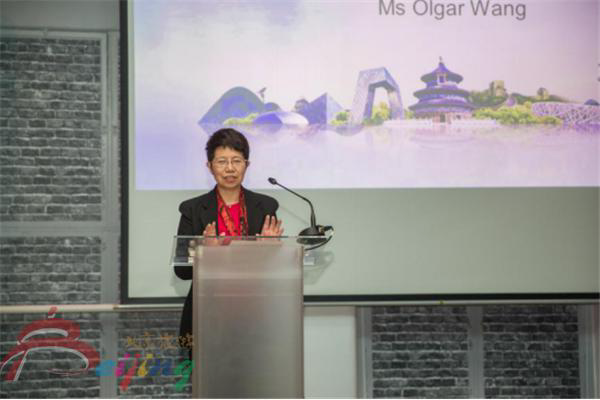 Ms. Olgar Wang from the Embassy of China in Ireland said, China-Ireland relationship is now at its best ever stage, which can be seen from the frequent mutual high-level visits and increasingly broader people-to-people exchanges in culture and tourism. Hainan Airlines opened the Beijing-Edinburgh-Dublin flight on June 12, 2018, which has not only offered great convenience to tourists, overseas students and business people of both sides but also given a strong boost to the bilateral relationship. In particular, this year coincides with the EU-China Tourism Year, and both sides hope to further advance bilateral practical cooperation with concerted efforts.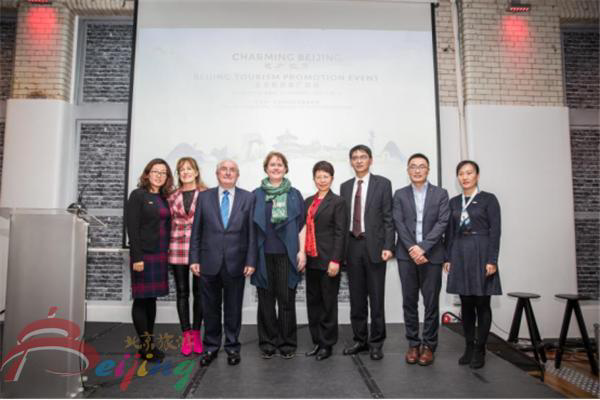 According to Ms. Louise Finnegan, Head of Business Partnerships of Tourism Ireland, over recent years, Ireland has seen a spike in the number of Chinese tourists by up to 43%.The opening of direct flights and the convenience of visa application have greatly facilitated Chinese tourists to Ireland Island. The two sister cities hope to further deepen the tourism cooperation, promote the cultural and people-to-people exchanges, and build both cities into tourist destinations of each other.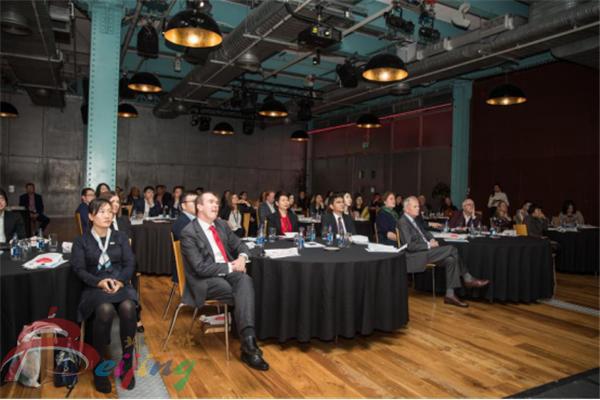 At the promotion meeting, representatives of the Beijing Municipal Commission of Tourism Development fully demonstrated the rich and colorful tourism resources and long history and culture of Beijing to the guests, which made the local people feel refreshed. All the guests showed great interest in Beijing's tourism resources and featured products, as well as their willingness to add Beijing into their travel plan. The event culminated in the lucky draw of "Four Days and Three Nights" Beijing tourism experience and Beijing-Dublin round trip air tickets provided by Hainan Airlines.