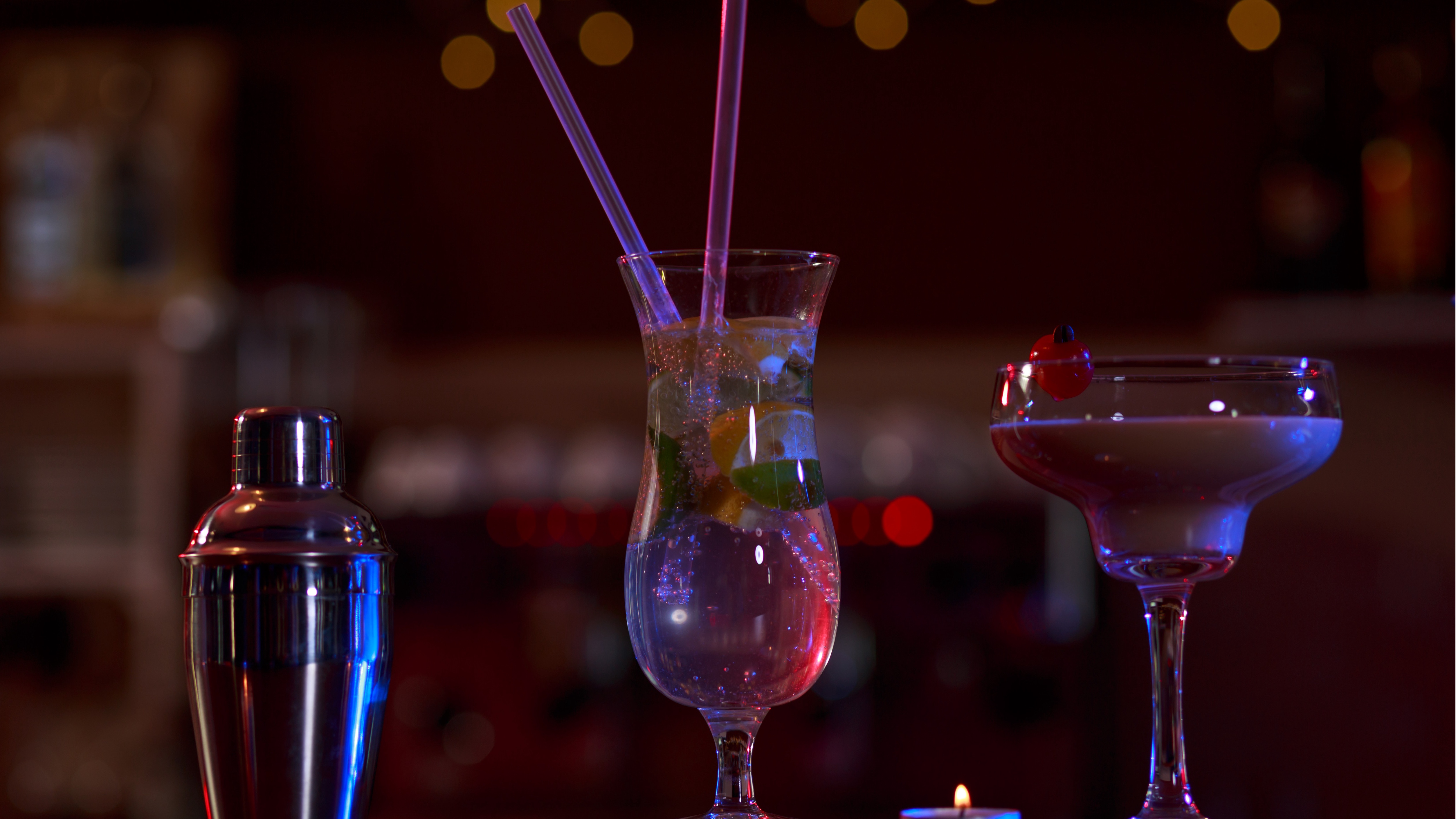 Blue Frog

Blue Frog is a restaurant & bar inspired by American cooking. So, here, you can look forward to not only a wide choice of cocktail drinks, but also big burger offerings. Grabbing a seat at the outdoor patio comes highly recommended where you can have views of an Apple store within striking distance.

At the first blush, the sign of a white, large apple with a missing part would be easily mistaken for the moon. Better yet, sitting here, you can overlook or survey the mazy roads and buildings in the surrounding areas of VILLAGE, lulling you into a trance. Among a dazzling selection of cocktails, the highlight is the Long Island Ice Tea. Although this drink is just the ABC of cocktails, many pubs just can't rival Blue Frog in the taste. Come to drink off a glass of a combination of diverse spirits and savor the strong impact as if a fist was punching your mouth.

Address: No. 4-3-1, Floor 3, Building 4, VILLAGE, No. 19, Sanlitun Road 三里屯路19号VILLAGE4号楼3F4-3-1号

V Plus Lounge

When standing on the rooftop balcony of V Plus, you would feel as if walking in Amazon rainforest. Every nook and cranny is brimming with irresistible charm of primeval mysteriousness. Dominated by warm, open and bright orange and summer-exclusive, refreshing off-white, the space, from walls to floor, is clad in exuberant flowers, grasses and tropical trees.

Come evening, the flickering shadows and lights in warm tone look like the campfire in the night. The engaging decor, coupled with the unique design, presents a space of primeval forest suspended above Sanlitun.

Enough for the decor, what about the offerings? Never miss the most special cocktail -- "Alien Brain Hemorrhage". With a combination of De Kuyper Curacao, Bailey's Irish Cream and grenadine syrup, the concoction is presented with style in a skeleton-like glass. How attractive!

Address: Floor P, Hongjie Building 3, Worker's Stadium East Road, Chaoyang District 朝阳区工人体育场东路中国红街3号楼P层

Atmosphere

Atmosphere Bar, positioned on the 80th floor of China World Tower 3 at Beijing CBD, is hailed as the pub closest to the moon across Beijing. Rising as high as 300 meters, it is bound to offer you magnificent glimpses. Even the Intime Shopping Mall around looks so small, let along those darting cars that are no bigger than those cute ants on Chang'an Avenue.

From dim candlelight to opulent dome lamps, brightly-lit night scenery through the windowsill and the gentle fragrance in the air, everything here sets the scene for the wonderful experience. Better yet, this Beijing's highest bar is free from any service charge. So, by virtue of friendly prices, Atmosphere has become the hang-out for a host of belles.

Address: China World Trade Center Tower 3 国贸三期

Suzie Wong Club

By word of mouth, Suzie Wong Club is known as Beijing's most extravagant bar. When walking straight up the spiral staircase, you will see a soft bed in the end. At Suzie Wong, an illusion vibe permeates here and there, enticing visitors to revel away the time, just like Wong Kar-wai's Chungking Express or Ashes of Time. Maybe for the unique style, Suzie Wong Club has been the most-visited pub by attractive women.

Address: west gate of Chaoyang Park朝阳公园西门

Andianjie Bar

Despite of a small space, Browns Bar presents an intimate vibe with red, soft sofas. Holed up in a brightly-lit cluster, this bar, as its name suggests, exudes gentle vibes of loneliness. At the moment you push open the door, you would be greeted by the unique charm of the bar that is just like a woman with pent-up worry written across her face.

Address: Dongdaqiao Byway 东大桥斜街

Public Space Bar

At Public Space Bar, you maybe can't help indulging yourself in the traces of feeling and abrasion. Completely cut off from outside noise, the bar is enveloped in quiet music. So, compared with those regular noisy bars, Public Space Bar seems to be a better date place for lovers who like whispering loving words to each other.

Address: No. 50, Sanlitun North Street 三里屯北街50号

Yes Pub & Bistro

Located at Sanlitun South Street, Yes Pub & Bistro gets a name for itself as Beijing's first large speed dating bar. Featuring the elegant decor and the warm atmosphere, the bar is a good choice for young people who can not only find relief but also converse with like-minded people. Moreover, when festivals come around, the bar will hold all kinds of speed dating experiences. Mind you, a crowd of belles will come. Ready to get an eyeful!

Address: Sanlitun South Street 三里屯南街