Dream Country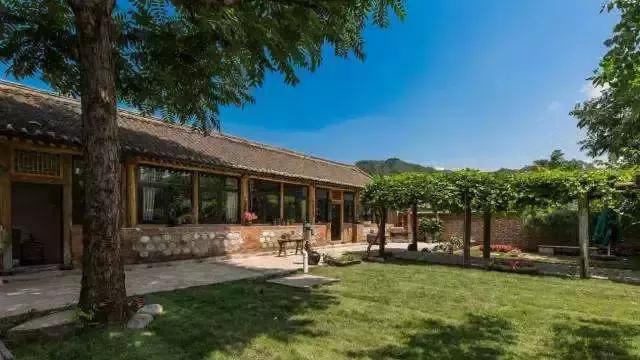 Nestling at the foot of Mutianyu and Jiankou Great Wall, each courtyard of Dream Country preserves the original style of rustic houses built with over-600-year-old wood. Staying the night at Dream Country with rustic charm will bring you sensationally good experience. In the morning, fragrant flowers and twittering birds will wake you up gently; at leisure, you can overlook the grand Great Wall zigzagging through mountains and water; come evening, hang out with friends to join in the bonfire party and just drink the night! Better yet, it also enjoys easy access to Shengquan Temple, Mutianyu Great Wall, Xiangshuihu Great Wall Scenic Resort, Hongluo Temple and other scenic areas.

Address: Tianxianyu Village, Bohai Town, Huairou District 怀柔区渤海镇田仙峪村

Tel.: 010-60638858/010-60638818

The PondLife Hotel

Built on the former site of a primary school in a mountain village, the PondLife Hotel is located to the southwest of Mutianyu Great Wall, backed by green mountains and encircled by chestnut trees. With such a prime locality, it, needless to say, promises the complete isolation from outside noise. Inspired by minimalism, it pays much attention to the harmony of the hotel and the nature, every nook and cranny in a class by itself. With a well-designed color scheme, it seems as if cheering to the echo the change of four seasons. And as an advocate of the lifestyle featuring an escape from urban noise in suburbs with mountains and water, the hotel focuses on bringing exclusive accommodation experience with dedicated services -- it will offer a quite space for artists who are engaged in creation and an intimate retreat for people who are tired out.

Address: The Pondlife Hotel, Jingyu Village, Bohai Town, Huairou District 北柔区渤海镇景峪村渔唐

Tel.: 13911048762

http://www.yutang.net/index.html