Although Beijing's autumn always wears away in a flash, its charm would certainly impress you. Azure sky being clear and cloudless, it is pleasantly cold.

Red Leaves of Western Hills

With a smell of the red leaves, you would catch a whiff of herbal aroma... Unlike those omnipresent kinds, leaves here have weathered howling wind and torrential rain. Further autumn proceeds, redder and lovelier they grow.

Autumn of Biyun Temple

Biyun Temple, adjacent to Fragrant Hills, is also a wonderland of quiet and beautiful landscape. Nestled at the eastern foot of Fragrant Hills, this temple is a six-story courtyard, halls on each floor leaning against the Hills. When it gets colder, mountains and trees would be tinged with a rainbow of charming colors of itself.

Ginkgo Boulevard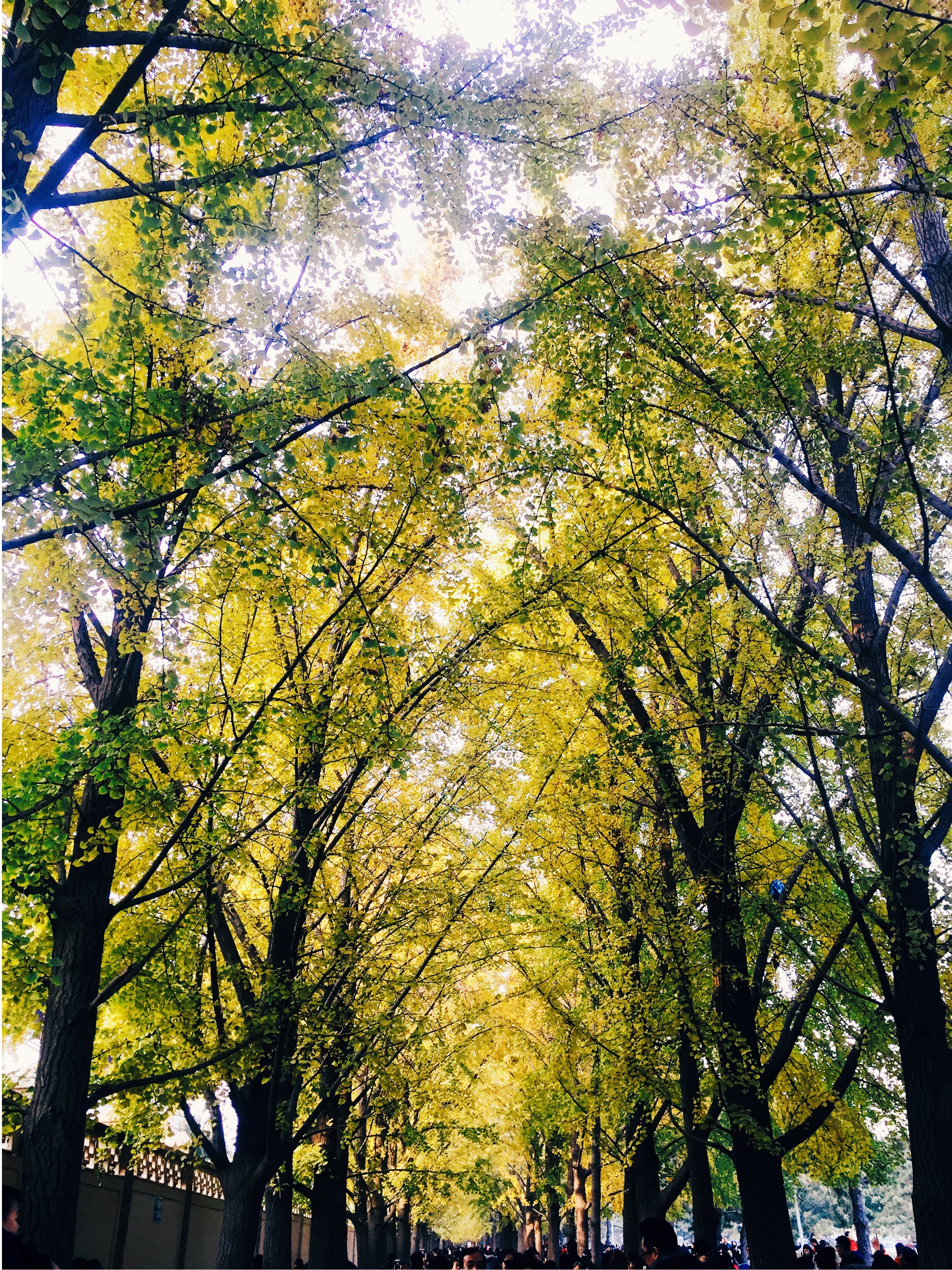 When you walk along streets and lanes in autumn Beijing, yellow leaves dancing in the wind would meet the eye. In particular, the Ginkgo Boulevard at Diaoyutai enjoys a great reputation. This Ginkgo Boulevard sprawls outside the east wall of Diaoyutai State Guesthouse at Sanlihe Road. As an old saying goes, one falling leaf is indicative of the coming of autumn. Clusters of fallen leaves in Beijing, so to speak, are the most beautiful "heralds" of autumn.