Luo Hong Art Museum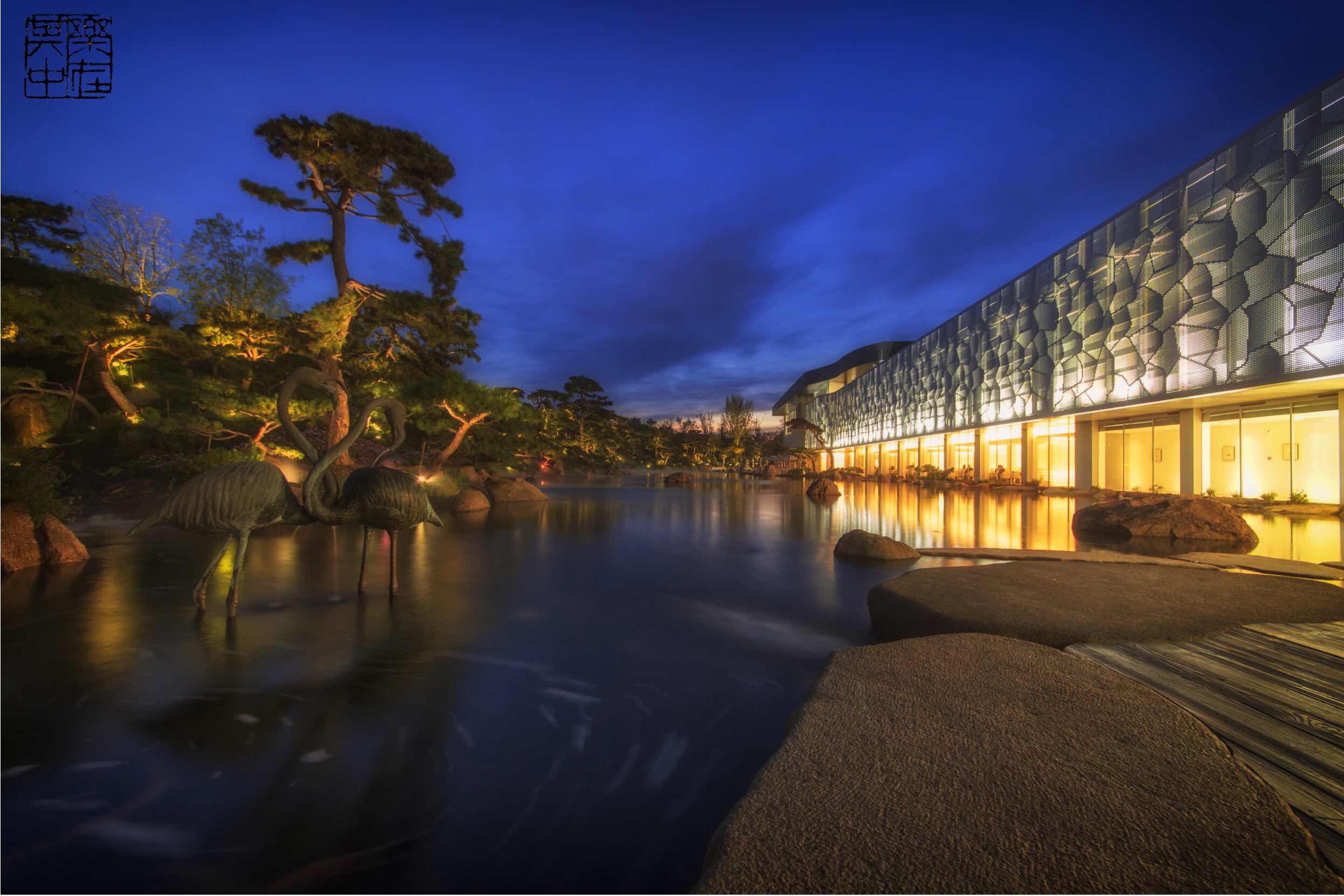 Outside, this museum is landscaped with pine trees, stones, flowers and lake scenery. Anything around it fades into each other. In the lake, fancy carp and black swans are cruising around, lulling you into an illusion that you were standing in a natural reserve where all things fall into place.
With the skillful use of pure white and lucency, this stretch of land is basking in gorgeous light and shade. That, coupled with creators' dedication, makes every nook and cranny of it ostensibly simple yet profoundly exquisite. If you are an art buff and have the mood for a trip, here, Luo Hong Art Museum, is the very spot.
Opening Hours:
Summer (April - November): 9:00 - 21:00 (Last entry on 20:00)
Winter (December - March): 9:00-20:00 (Last entry on 19:00)
Ticket: 150 RMB/Adult. Teenagers and children under 15 years old are free in charge.
Traffic Guide: Subway Line 5 → Subway Line 15 → Bus Shun 31
Take subway Line 5 at Dongdan Station, transfer to Line 15 after 10 stations at Datunlu East Station then get off at Guozhan Station. Transfer to Bus Shun 31 to Guojiakuaijixueyuan Stop
Address: No. 6, Tianzhu Road, Shunyi District
Email: info@luohongartmuseum.com
Tel.: 400-700-1399 or 010-53859905
http://www.luohongartmuseum.com/
Tsinghua University Art Museum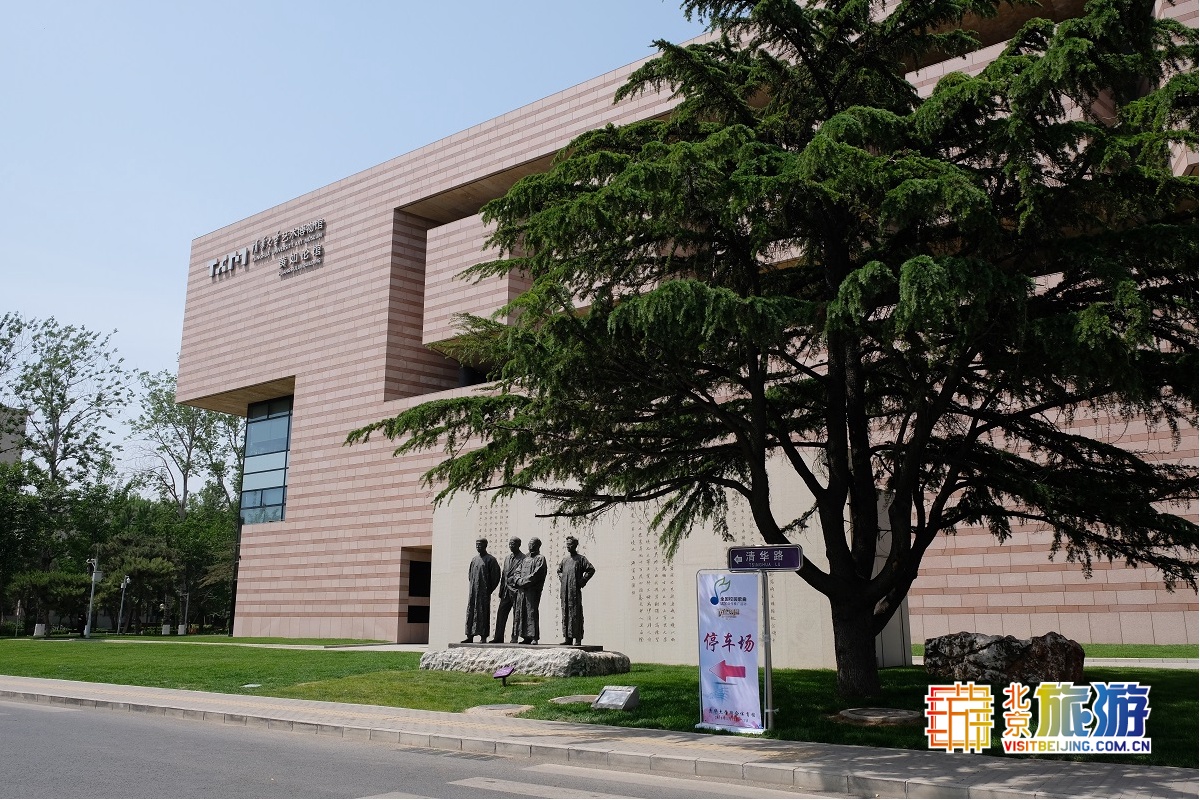 The Tsinghua University Art museum opened to public in September 2016 after thirteen-year's preparation. Covering an area of nearly 30,000m2, Tsinghua University Art Museum is nestled in the campus of Tsinghua University and co-designed by China Academy of Building Research and Mario Botta Architetti.
It is the largest one among university-based museums nationwide. The building design of the museum embodies the people-oriented, advanced, proper and applicable principles, and caters to the display of collections and exhibits, collection and preservation, scientific research, international cultural exchange and other businesses; the spatial design, together with supporting facilities, meets various technical requirements and features applicability, scientificity and artistry; a variety of intelligent systems at all levels are well equipped to reach the international first-rate level.
The exhibitions in the 4-storey building are largely based on the collections of Academy of Art and Design of Tsinghua University. The first to third floors are temporary exhibition areas where excellent artworks from home and abroad are displayed, while the fourth floor is permanent exhibition area dominated by boutique collections of the museum. Collections over 13,000 pieces can be sorted out six categories including painting, calligraphy, embroidery, porcelain ware, furniture, and comprehensive art work. It has two permanent exhibitions, "Tsinghua Treasures -- Exhibition of Tsinghua University Art Museum Collection" and "Classics on Bamboo Slips"- Documentary Exhibition of Tsinghua Bamboo Slips displayed on regular. Exhibitions here are mainly collected by the Academy of Arts & Design, Tsinghua University for years, or donated by alumni and public figures, including painting, calligraphy, textile products, porcelain ware, furniture, bronze ware and comprehensive artwork.
Tips:
Opening hours: 9:00-17:00 from Tuesday–Sunday, last entry at 16:30; announcement of visit will be disclosed for holidays and other special circumstances in advance.
For group visitors (20 persons or above), reservation should be made in advance.
The museum provides general and special-exhibition tickets. General tickets will be free upon purchase of special-exhibition tickets.
General ticket: 20 RMB/person
Special-exhibition ticket: 60 RMB/person
Traffic Guide: Take Subway Line 15 and get off at Qinghuadongluxikou Station or Line 13 to Wudaokou Station.
Address: Tsinghua University Art Museum, NO. 1, Tsinghua University Campus, Hai Dian District.
The Museum of China Central Academy of Fine Arts (CAFA Art Museum)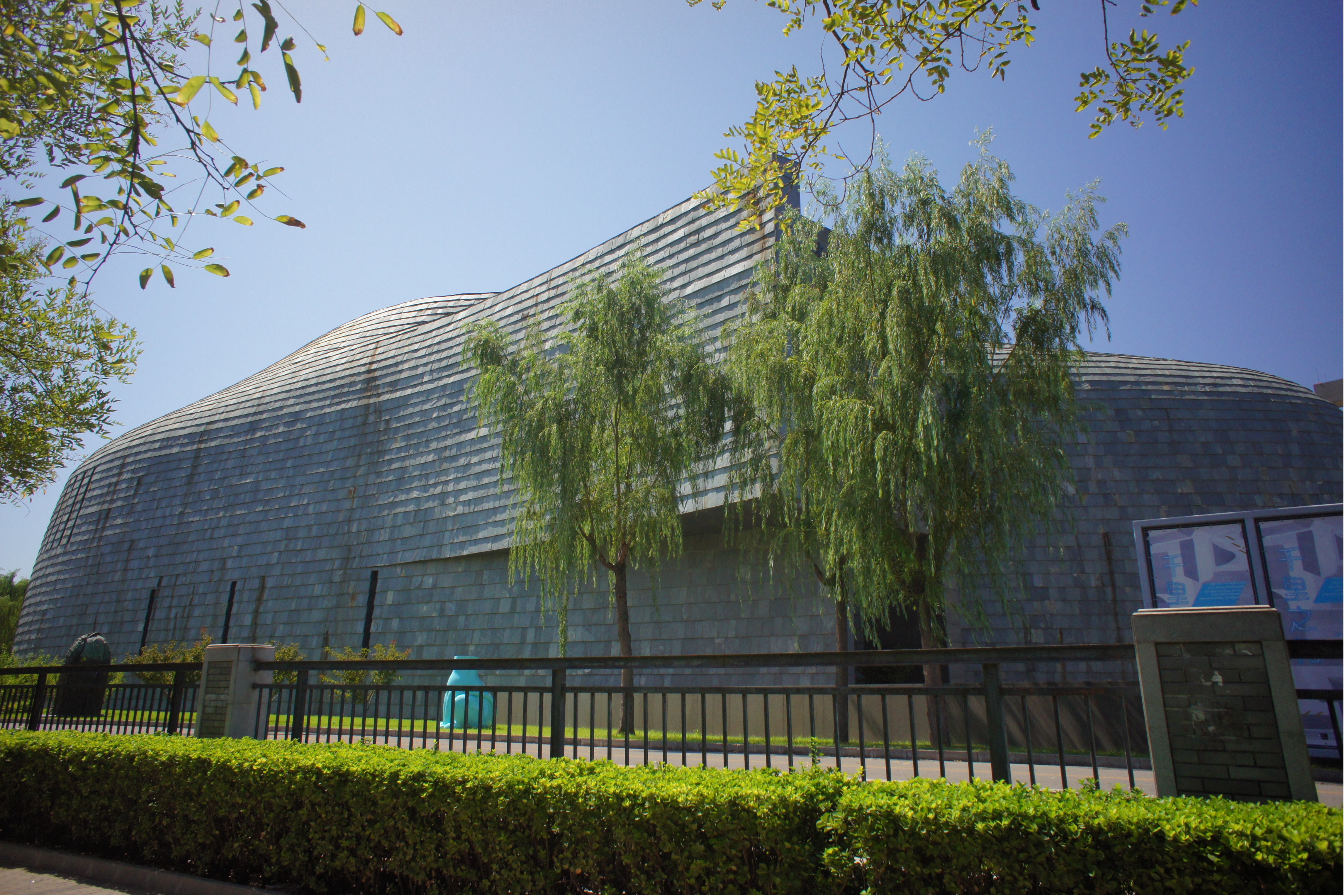 Established in 1953, the Museum of China Central Academy of Fine Arts (formerly CAFA Gallery) was located at No.5, Xiaowei Hutong, Dongcheng District, Beijing. The new art museum, situated in the campus of CAFA (No.8, Huajiadi South Street, Chaoyang District), was open to the public in 2008. The museum boasts a rich collection of more than 13,000 works covering a wide variety of genres and styles from ancient to present, China to western countries, and all art fields, including representative works of maestros, renowned contemporary artists, as well as prominent students since the foundation of the Academy.
Designed by Arata Isozaki, the new museum covers a land of 3,546 square meters and a floor area of 14,777 square meters with four floors above ground and two underground, consisting of comprehensive service facilities, such as the collection warehouse, permanent and temporary exhibition hall, artist studios, lecture hall, conference room, cafeteria and shops.
The 1,120-square-meter new collection warehouse is equipped with the latest IT and digital management which reaches the international standard in both software and hardware. The exhibition and display area covers 4,150 square meters with the highest height of 11 m, providing an ideal place for various exhibitions of easel painting, modern design, multimedia and installation. The lecture hall, which can accommodate 380 people, is a convenient place for academic seminar, special lecture and press conference.
As the only university museum in the list of the first batch of "State Key Art Museums", the museum has collected some 13,000 works, mainly including the classic originals and copies of the well-known western painting maestros, the carving, painting, and calligraphy of Han Dynasty, Tang Dynasty, Song Dynasty, Yuan Dynasty, Ming Dynasty, and Qing Dynasty, the representative works of modern and contemporary artist, and the elite works of excellent students since the foundation of the Academy
Ticket Service
1. Admissions Common
(1) Ticket: 15 RMB
(2) Preferential ticket: 10 RMB
(Ticket is valid in CAFA Art Museum and Campus Exhibition Hall on the same day)
Consulting Tel: 86-10-64771575
Free Admission for regular exhibitions
(1) Teachers and students of CAFA, with relevant certificates (teachers certificate or work permit, students ID);
(2) Visitors under 12 years old (including 12 years old), with relevant certificates;
(3) Visitors above 60 years old (including 60 years old), with relevant certificates;
(4) Persons with disabilities, with relevant certificates;
(5) National Museum Day (May, 18th);
(6) Staff of museum, with relevant certificates;
(7) Military and veterans, with relevant certificates;
(Free admission for special exhibitions will be noticed when necessary);
Concessionary rate
Preferential ticket: 10 RMB
(1) Students above 13 years old (including 13 years old), with student ID;
(2) Group visit (domestic and international travel group, 10 visitors above) needs to reservation, visit at the appointed time. (Free tour guide is available for group visitors 20 visitors above.)
Opening Hours: 09:30 - 17:30 (Last Entry on 17:00)
Traffic Guide:
Take Bus No. 132 to Huajiadinanjie Stop or take Bus No. 614 or 420 to Huajiadi Beili Stop.
Address: CAFA, No.8 Huajiadi South Street, Chaoyang District
Tel.: 86-10-64771575
Arthur M. Sackler Museum of Art and Archaeology at Peking University
Located in the Minghe Garden of Peking University, Arthur M. Sackler Museum of Art and Archaeology at Peking University is the first archaeological museum among China's colleges and universities. Covering an area of 2,000m2 or so, it boasts collections mainly classified into stoneware, bronze ware, oracle bone, pottery, chinaware, painting and calligraphy and stone rubbing. Permanent exhibitions are divided into seven parts, namely, the Old Stone Age, the Neolithic Age, Xia-Shang-Zhou Period, the Warring States Period, the Qin and Han Dynasties, Three Kingdoms and the Jin Dynasty, the Northern and Southern Dynasties, the Sui and Tang Dynasties, the Song, Liao, Jin, Yuan and Ming Dynasties.
The museum is designed in antique style, simple but elegant, addling radiance and beauty to each other with other buildings in the campus. Exhibitions here comprise two categories: one is themed by archaeological specimens for teaching which are displayed in the order of chronology and archaeological culture; the other is dominated by achievements of the School of Archaeology and Museology, which are intensively displayed in the corresponding exhibition halls. Staying at the museum with over 20,000 collections, you will feel a profound academic atmosphere and rigorous scholarship. In the museum, archaeological specimens for teaching and research collected by the School of Archaeology and Museology are displayed all year around; exhibitions of key archaeological achievements are regularly launched, and exchange exhibitions are also co-sponsored by other museums and academic research institutions. These exhibits are dominated by unearthed relics that can be traceable by referring to related archaeological data, and are displayed according to the archaeological system of China, and the times, regions and archaeological cultures of such items. In particular, tools and utensils which were unearthed in the same archaeological strata are exhibited here.
Opening Hours: 9:00 - 17:00 daily (Last entry on 16:30) Close during the Spring Festival Holiday
Ticket: Free
Traffic Guide:  Take Subway Line 4 and get off at Yuanmingyuan Station
Address: Arthur M. Sackler Museum of Art and Archaeology at Peking University, No.5 Yihe Road, Haidian District.