Shijia Hutong Museum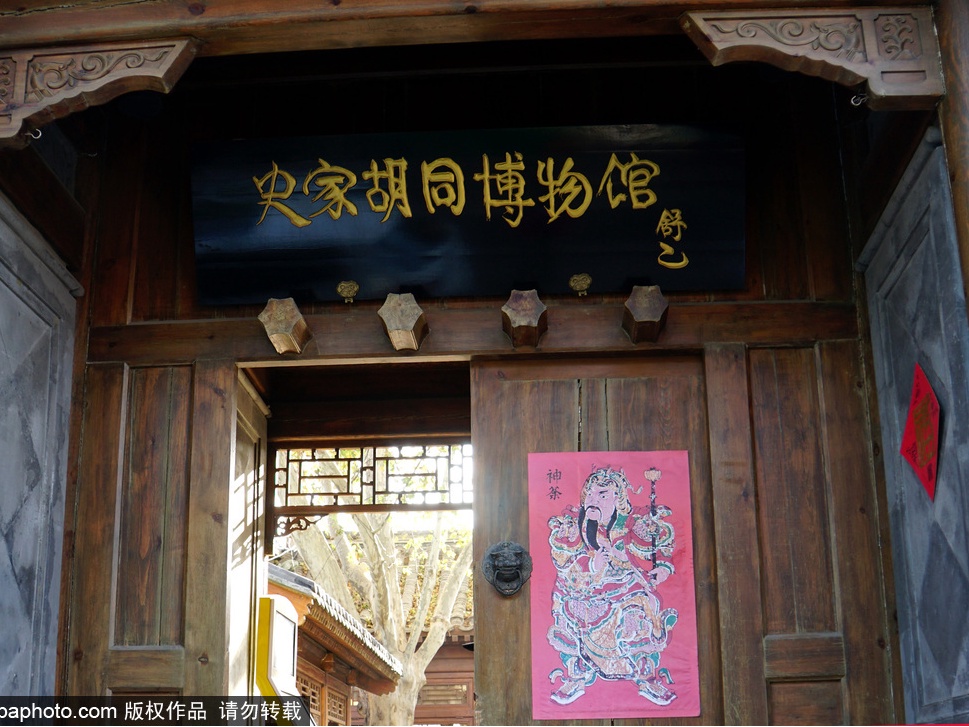 Shijia Hutong Museum is the first museum specializing in Hutong culture housed in the former residence of Ling Shuhua, one of three famous talented women in the Republic of China era.
Hidden behind the modern hotels and shops of Wangfujing is Shijia Hutong, a sleepy, tree-lined neighbourhood where some of China's most famous writers, artists and diplomats once lived. Besides many residences of fames, the Shijia Hutong Primary School used to be the venue for entrance test of students to study in America. It was also the cradle of modern Chinese drama started up.
The museum takes up an area of 1,000 square meters divided into 8 exhibition halls and a multi-function hall. A sand table is placed in the hall showed miniature of 130 quadrangle courtyards in Beijing. The museum exhibits many old furniture and articles of daily use. In addition, two rooms restore the layout of Beijing people in last century. In the museum, visitors can also hear the "voice" of hutong. Over 70 kinds of voices once existing in hutong are played in the museum.
From the narrow point of view, Shijia Hutong Museum is the No. 24 house. But broadly speaking, it represents the whole hutong. What the museum exhibits is but an index of it, and the more wonderful content serves to invite the community residents to enter the hutong and experience its unique feel and elegance.
Opening hours: 9:30 – 12:00; 2:00 – 4:30 (Tuesday through Sunday)
Traffic Guide: Take Subway Line 5 and get off at Dengshikou Station
Address: 24 Shijia Hutong, Dongcheng District
Beijing Classic Car Museum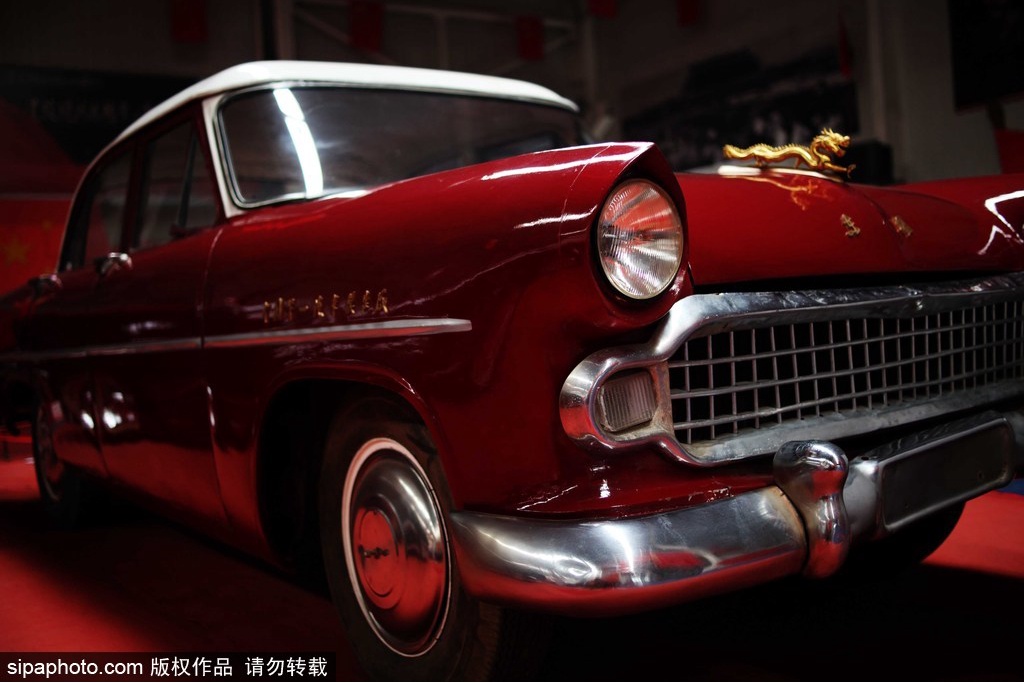 Beijing Classic Car Museum is located in Yangsong Town of Huairou District, which is an exhibition hall with China's domestic brand cars as its main collection that has more than 200 classic cars in exhibition. The museum is located in an area that has a strong cultural atmosphere, and nearby the Capital of Film in China — film base of China Film Co., Ltd. The Classic Car Museum is a private proprietorship car museum, and the only museum in global that takes China's domestic brand cars as its main collection so far.
This museum was established by Luo Wenyou who is the first person in the private collection of classic cars in China. There are about 160 classic cars on the exhibition and it includes precious car models from different countries and ages, such as brand "Dongfanghong" cars that was the representative works of automobile industry in the early days of China founding, the first generation of 210 military off - road vehicle, inspection vehicle from brand "Shanghai", the first generation of Shanghai brand "Fenghuang" cars, etc.
Ticket: 50 yuan per person; senior citizens, children, students, disabled persons, servicemen, half-price tickets are required to carry valid certificates.
Opening Hours: 9:00-16:00 in winter; 8:00-17:00 in summer;
Traffic Guide:
1. Take Bus 916, and get off at Nanhua Market Bus Stop; then transfer to Bus 916 branch and get off at Zhongying Base Bus Stop.
2. Take Bus 980 or 987 and get off at Miaocheng Bus Stop, then tranfer to Zhongying Base bus stop at East Two Road Bus stop
Address: No.19 Fengxiangyiyuan, Yangsong Town, Huairou District, Beijing
Beijing Ancient Coins Museum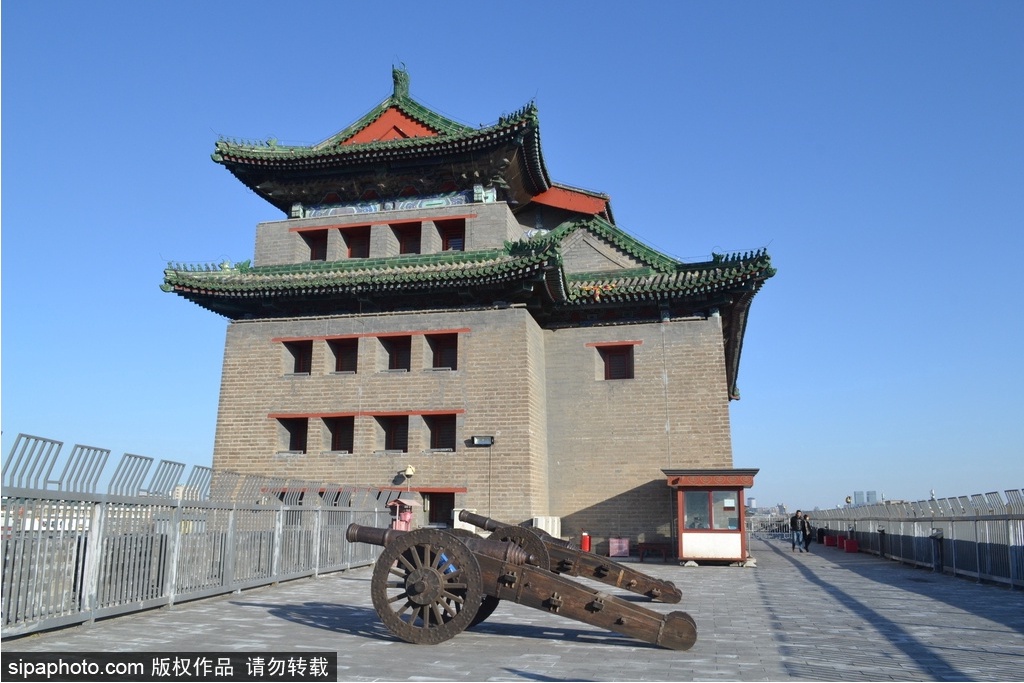 Beijing Ancient Coins Museum is situated in the Zhenwu Temple at the south side of Deshengmen Arrow Tower on North 2nd Ring Road, and the main articles are exhibited in the east and west wing rooms. The east wing room as the main exhibition hall shows you over 1000 Chinese currencies of different dynasties by the "Chinese Currencies of the past 4000 Years" Exhibition, from the earliest shell coins, cloth coins, copper coins of different dynasties and silver dollars used in the Qing Dynasty as well as the paper currency in the Republic of China (1912-1949).
The west wing room shows you various Chinese folk coins made of coin-shaped metal and used for expressing blessing, driving out evil spirits, wearing as a decoration and appreciation while in relaxation, there are a variety of such coins as hollowed coins, zodiac coins and coins for appreciation. Here, you can also participate in two experience projects which bring you the fun of casting and printing coins and notes by yourself.
Ticket: 20 RMB/Adult  10 RMB/Kid
Opening Hours:  9:00-16:00 daily (close on Monday)
Traffic Guide: Take Bus No.5, 27, 44, 55, 315, 345, 380, 815, or 919 and get off at Deshengmen Stop
Address: No. 9 East Street of Deshengmen, Xicheng District, Beijing
Memorial Museum of Chinese People's Anti-Japanese War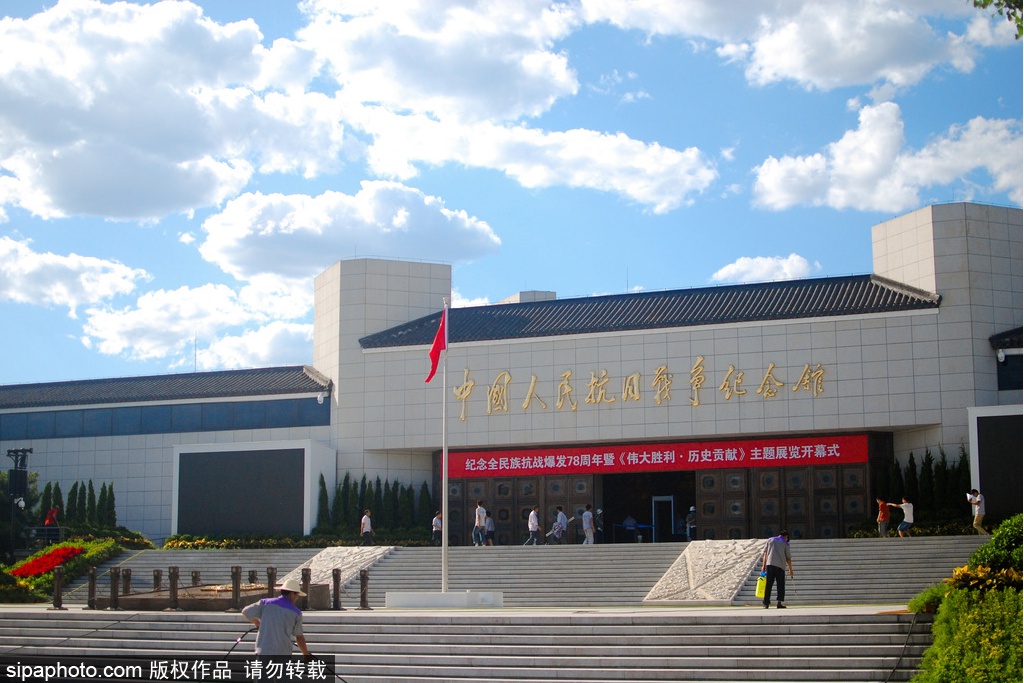 Memorial Museum of Chinese People's Anti-Japanese War is the only large-scale museum that reflects Chinese history of Anti-Japanese War (by 2014). It is the First-Class national museum where the Secretariat of Chinese People's Anti-Japanese War Society and the chairman committee of professional committee of association museum of Chinese museum.
Key Attractions: Displays, Anti-Japanese War Square, Introduction to Collection
Ticket: Free
Opening Hours: 9:00-16:30 from Tuesday to Sunday (Close on Monday)
Traffic Guide: Take Bus No.310, 313, 329, 339, 452, 458, 459, 624, 661, 662, 843, 896, 952 or 983 to Kangzhandiaosuyuan Stop
Address: No. 101, Inner St. Wanpingcheng, Lugou Bridge, Fengtai District, Beijing
China Printing Museum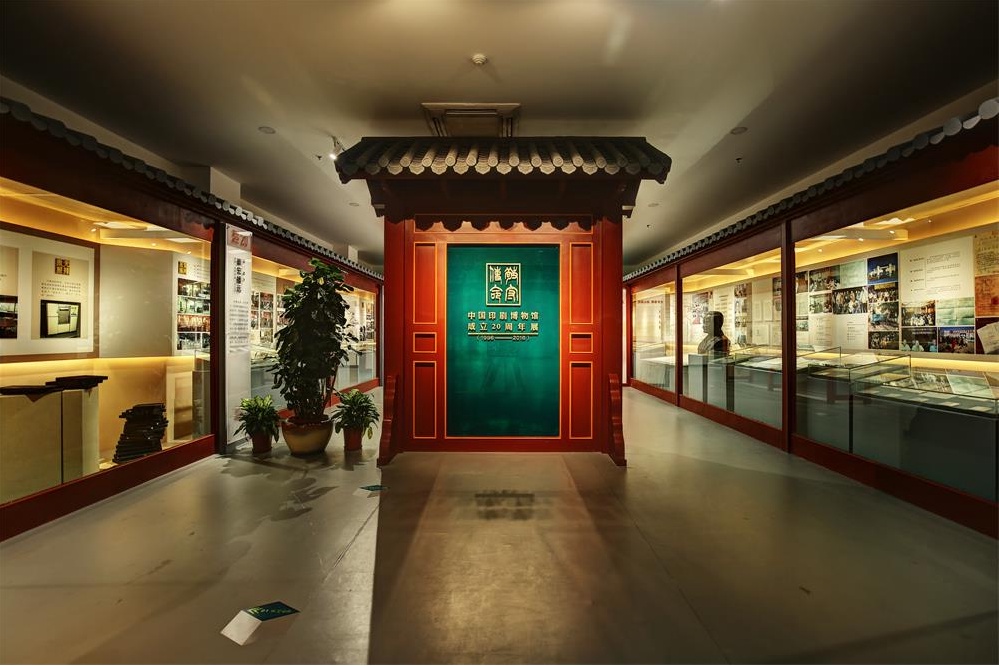 In addition to getting to know about ancient Chinese typography, you can also make your own paper in the China Printing Museum! The museum provides interesting interactive activities, including "Round Rigid Fan made through Ancient Technique" (reservation required) and "Woodblock Printing" (walk-in activity).
The "Round Rigid Fan made through Ancient Technique" Activity is quite special. At first, volunteers will elaborate papermaking process according to the pictures of the Exploitation of the Works of Nature (a Chinese encyclopedia) to visitors and give a piece of pulp to each visitor. Then visitors are required to pulverize impurities in the pulp by knocking it with a small mallet for 5,000 times (the longer you knock the pulp, the more fine will the paper be) and filter out impurities with a strainer. Finally, visitors are required to shape the pulp with a strainer, dry the pulp, and paste it on the framework to make a round rigid fan.
It will be more interesting to make your own paper than just walk around in the museum.
Opening Hours: 8:30-16:30 (Closed on Mondays)
Ticket: For free, but reservation is required for the "Round Rigid Fan made through Ancient Technique" Activity held in the morning of Saturdays (experience activity of 150 yuan: "Round Rigid Fan made through Ancient Technique" Activity + Rubbing + Exhibition Hall Guide)
Address: No. 25, North Xinghua Road, Daxing District, Beijing (next to Beijing Institute of Graphic Communication)