The Palace Museum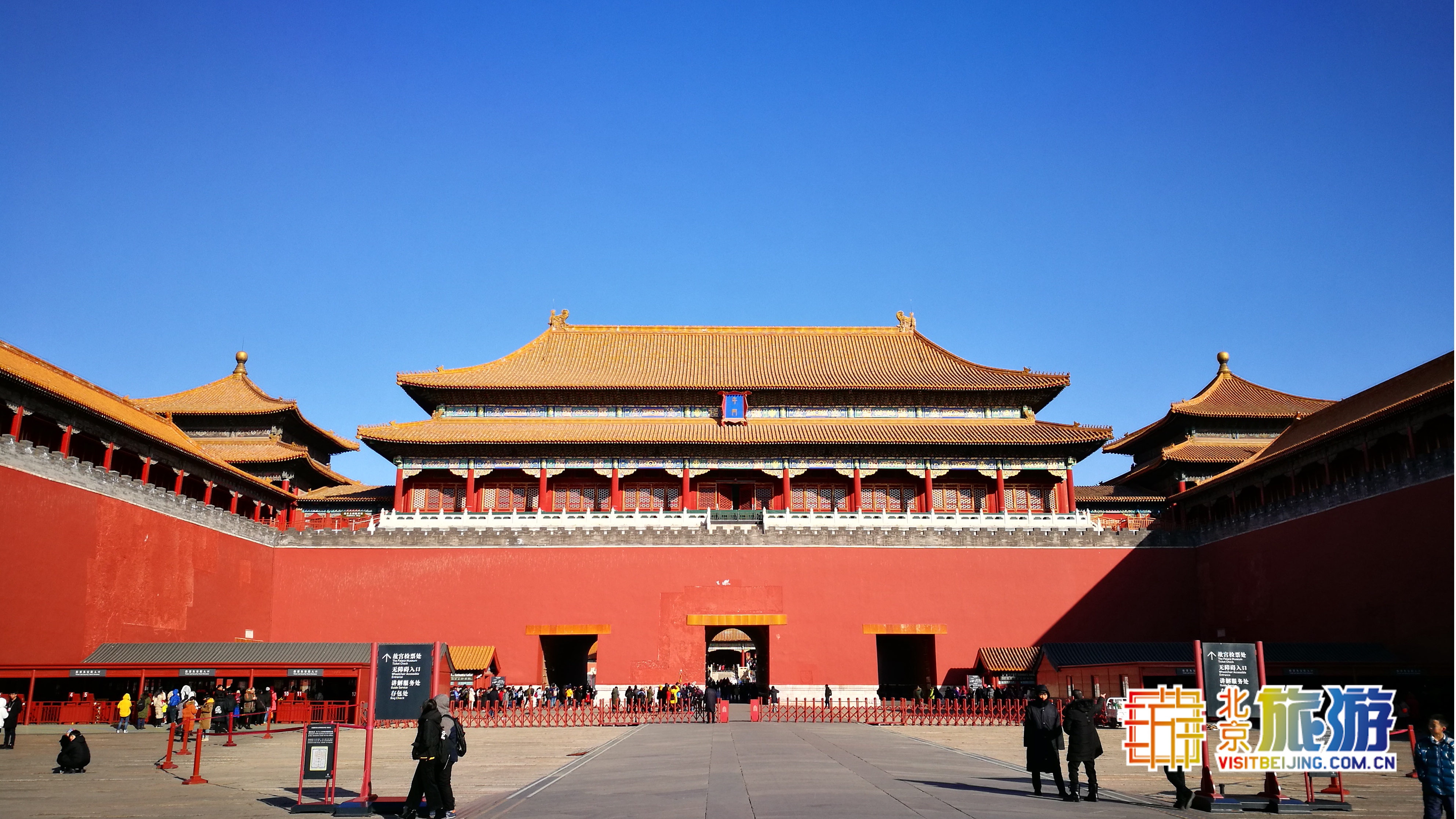 The Palace Museum, formerly known as the Forbidden City, served as the imperial palace of 24 emperors of Ming and Qing Dynasties. It is an unparalleled ancient architectural masterpiece, and also the largest and most complete ancient architectural complex of timber structure today in the world. The palace in the Palace Museum is all featured with timber structure, roofs built with yellow glazed tiles, bases built with green-white stones, and magnificent colorful paintings. It is known as one of the world's five major palaces (Palace Museum in Beijing, Palace of Versailles in France, Buckingham Palace in the UK, White House in the US, and the Kremlin in Russia).
The buildings in the Palace Museum are arranged along a south-north central axis and extend towards both sides, keeping straight in south-north direction and symmetrical in left-right direction. It is divided into two parts, Outer Court and Inner Court, based on the layout and functions. Bounded by the Gate of Heavenly Purity, the Outer Court lies to the south, and the Inner Court to the north. The architectural atmosphere is totally different in the Outer Court and Inner Court.
The museum enjoys amazing scenery all year around. In comfortable spring, it is a nice choice to enjoy flowers in the Palace Museum; in hot summer, you can visit indoors; in cool autumn with red leaves everywhere in Beijing, it is recommended to visit the Palace Museum; in cold winter, you can enjoy beautiful snow-covered landscape in the Palace Museum.
Recommended Hours: 3-4 hours
Ticket: 60.00 yuan during peak season (April 1–October 31), and 40.00 yuan during slack season (November 1–March 31); 10.00 yuan for Treasure Gallery (admission to the Palace of Tranquil Longevity Sector, including the Opera Gallery and Stone Drum Museum), and 10.00 yuan for the Hall of Clocks (admission to the Hall for Ancestry Worship).
Opening Hours:
The Palace Museum is open all year round. The opening hours are different in peak and slack seasons, and will be extended or shortened on statutory holidays.
The Palace Museum is closed on Mondays, except for statutory holidays and summer vacations (July 4-August 24).
Alternative opening hours of peak season from April 1 to October 31 every year.
The Museum starts to sell tickets and opens at 8:30
The Museum stops ticket-selling at 16:00 (including the Hall of Clocks and Treasure Gallery)
Last Entry: 16:10
Site-clearing Time: 17:00
The opening hour system of slack season are adopted on November 1 to March 31 of the next year.
The Museum starts to sell tickets and opens at 8:30
The Museum stops ticket-selling at 15:30 (including the Hall of Clocks and Treasure Gallery)
Last Entry: 15:40
Site-clearing Time: 16:30
Travel Tips on Palace Museum - Transportation
National Museum of China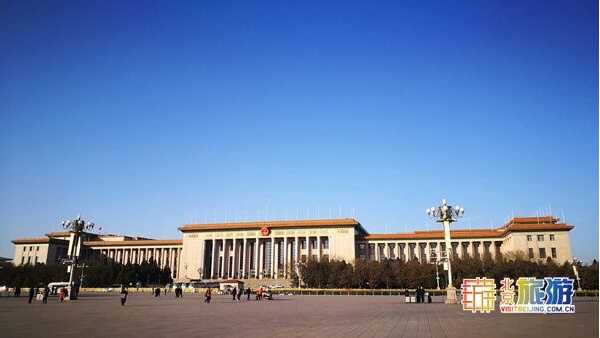 The National Museum of China, National Museum for short, is a comprehensive museum that juxtaposes history with culture and combines collection, exhibition, research, archeology, public education and cultural exchange together. With a total building area of nearly 200 thousand square meters, over 1.2 million pieces of collections and 48 exhibition halls, the museum is dubbed the largest single-building museum worldwide and one of the museums with the richest Chinese art collections. By and large, its scale ranks among the best museums worldwide, receiving over 4.1 million visits annually.
Situated to the east of Tian'anmen Square, it faces the Great Hall of the People across a distance. In February, 2003, it was established on the basis of the merging of the former Museum of the Chinese Revolution and National Museum of Chinese History. By virtue of a wealth of collections and a host of displays, the museum has offered a glimpse into China's 5,000 years of splendid civilization that was opened up by Chinese forefathers, and has developed into a comprehensive museum that is featured by history and culture and systematically unfolds China's time-honored culture and history.
Tips:
NMC implements the free admission system (special exhibitions excluded). You can book a free ticket in advance or collect one on the day of visit.
If you've made no reservation, you may go to the Ticketing Center south of the NMC West Entrance between 9:00 - 15:30 on the day of visit and get a free ticket by showing your valid ID.
Tuesday - Sunday, 9:00 - 17:00 Closed on Mondays
Tickets issued until 15:30
Last admission at 16:00
Traffic Guide: 
Take Subway Line 1 and get off at Tian'anmen East Station, then walk about 240 meters to National Museum of China
Address: East side of Tian'anmen Square, 16 East Chang'an Avenue, Dongcheng District, Beijing.
Capital Museum of Beijing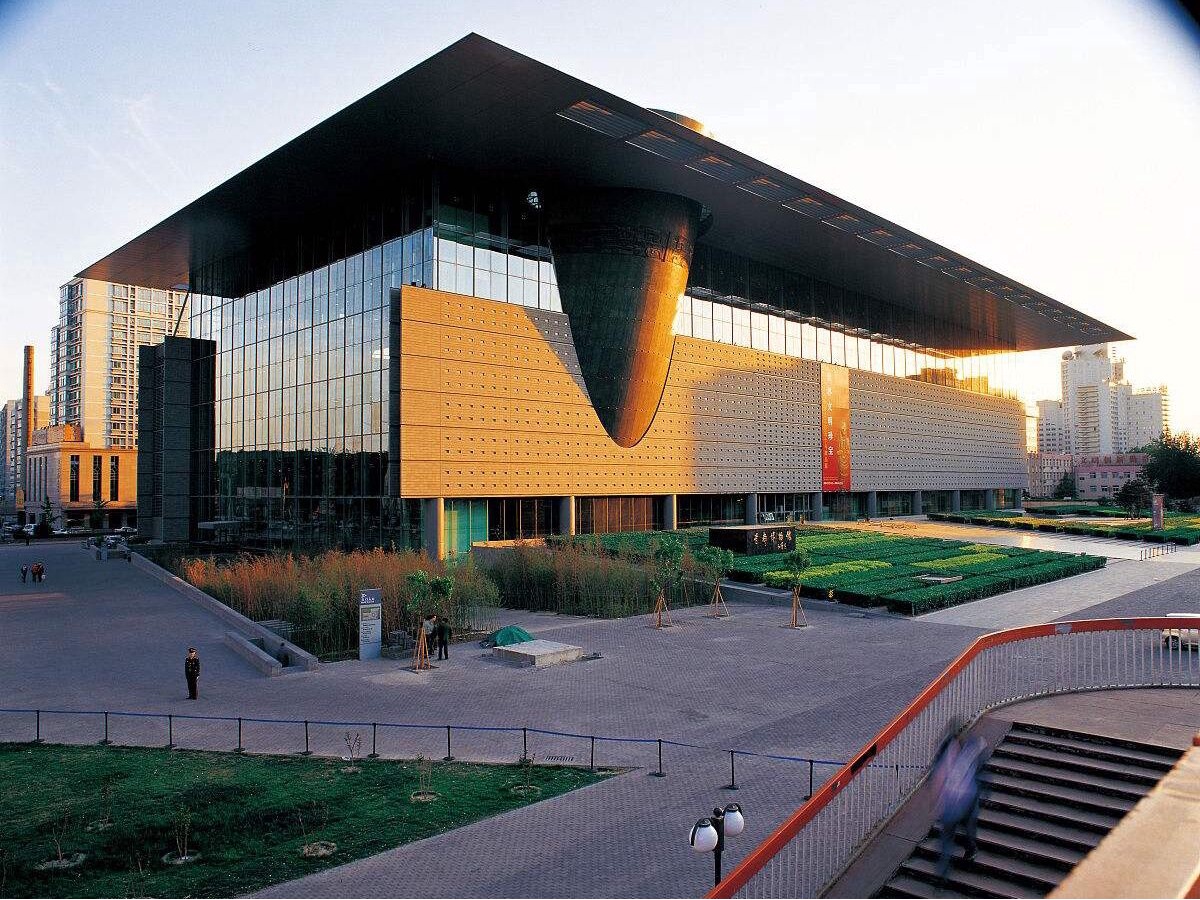 The Capital Museum was prepared to build up in 1953 and was officially opened to the outside world in 1981. It was originally "Beijing Confucius Temple" and then transferred into the Museum. In December 2001 formally laid the foundation stone to build.
The new museum began its trial operation in December 2005, and officially opened on May 18, 2006. The positioning of the capital museum determines its structure, which consisting of the basic exhibition hall, boutique exhibition hall and temporary exhibition hall. The core of its exhibition halls showcase the magnificent Beijing culture and the brilliant development history of Beijing to upgrade as the capital of China, acting as a first-class brand of exhibition in our nation.
The Capital Museum houses a large collection of ancient porcelain, bronze, calligraphy, painting, jade, sculpture, and Buddhist statues from imperial China as well as other Asian cultures. Absorbing the latest research achievement of Beijing history, cultural relic and archaeology, drawing lessons from the successful experience of domestic and foreign museums, it has formed the unique characteristics of the modern exhibitions in Beijing.
Ticket: Free
Bus Route: Take Bus No. 1, 4, 52 and 728 and get off at Gonghui Dalou Stop; take Bus No. 52, 114, 308, 337 and get off at Muxidi Stop; take Bus No. 26, 45, 114, 308, 319 and 937 and get off at Baiyunlu Stop.
Address: 16 Fuxingmen Outer Street, Xicheng District, Beijing
Tel: (8610) 63370491 / 63370492
National Museum of Art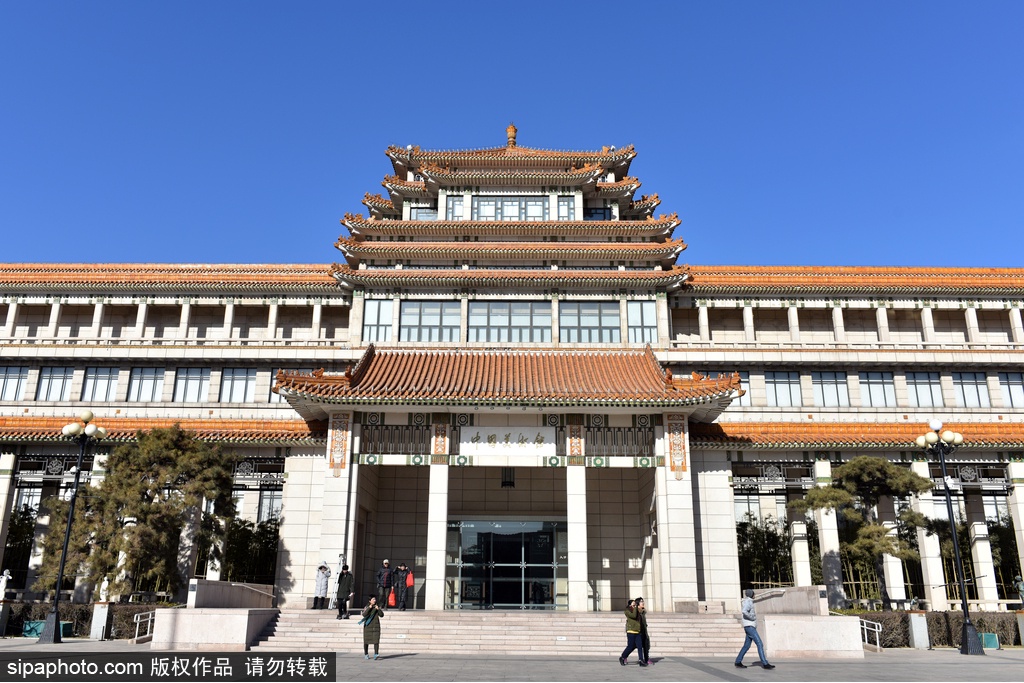 A national art museum of plastic arts, the National Art Museum of China is dedicated to collection, research and exhibitions of modern and contemporary artistic works in China. The museum started to be built in 1958, and was formally open to the public in 1963. The main building, roofed with yellow glazed tiles and surrounded by corridors and pavilions, features the styles of ancient Chinese attics and traditional architecture. The building, with 17 exhibition halls in its 5 stories, covers an area of more than 18,000 square meters. The museum boasts an exhibition area of 8,300 square meters. A modern collection storeroom founded in 1995 covers an area of 4,100 square meters.
Opening Hours: 9:00 - 17:00 (Last entry on 16:00) Closed on Mondays
Ticket: Free (The museum implements the free admission system. You can book a free ticket in advance or collect one on the day of visit. For group visitors, reservation via telephone is available as well.)
Traffic Guide: Take Buses No. 111, 103, 104, 108, 814, 846 or 410 and get off at Meishuguan Stop.
Address: 1 Wusi Ave, Dongcheng District, Beijing
Tel: (8610) 64001476