National Library of China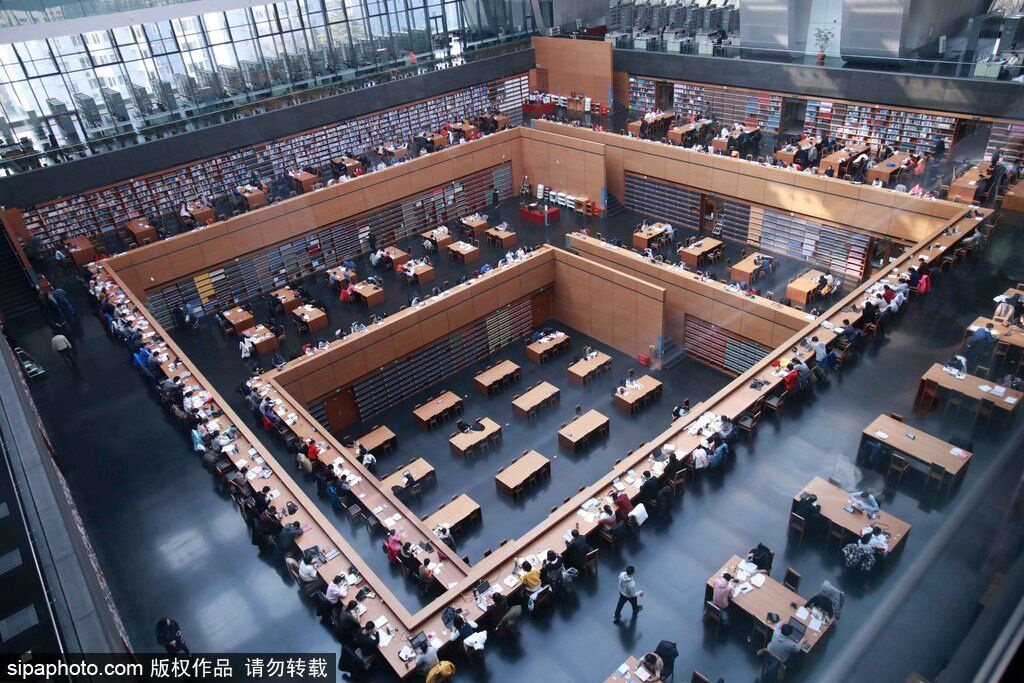 The National Library of China is situated at the No. 33 Zhongguancun South Main Street. The main building is a twin-tower building, featuring double eaves, grand roof covered with glazed tiles in peacock blue and external walls fixed with light grey ceramic tiles.It is divided into south library, north library and ancient books library including 31.19 million volumes with more than 2 million volumes of rare ancient books. Covering an area of 280,000m2, it was the largest library in Asia and the third in the world with a grand collection of books in 2008.
Opening hours: 09:00-17:00 from Monday to Sunday
Address: No. 33 Zhongguancun South Main Street (nearby Xizhimenwai Street) 中关村南大街33号(近西直门外大街)
Transportation: take Subway Line 4 or Line 9 to National Library Station (国家图书馆); or take bus to National Library Stop (国家图书馆), then walk to the destination.
Capital Library of China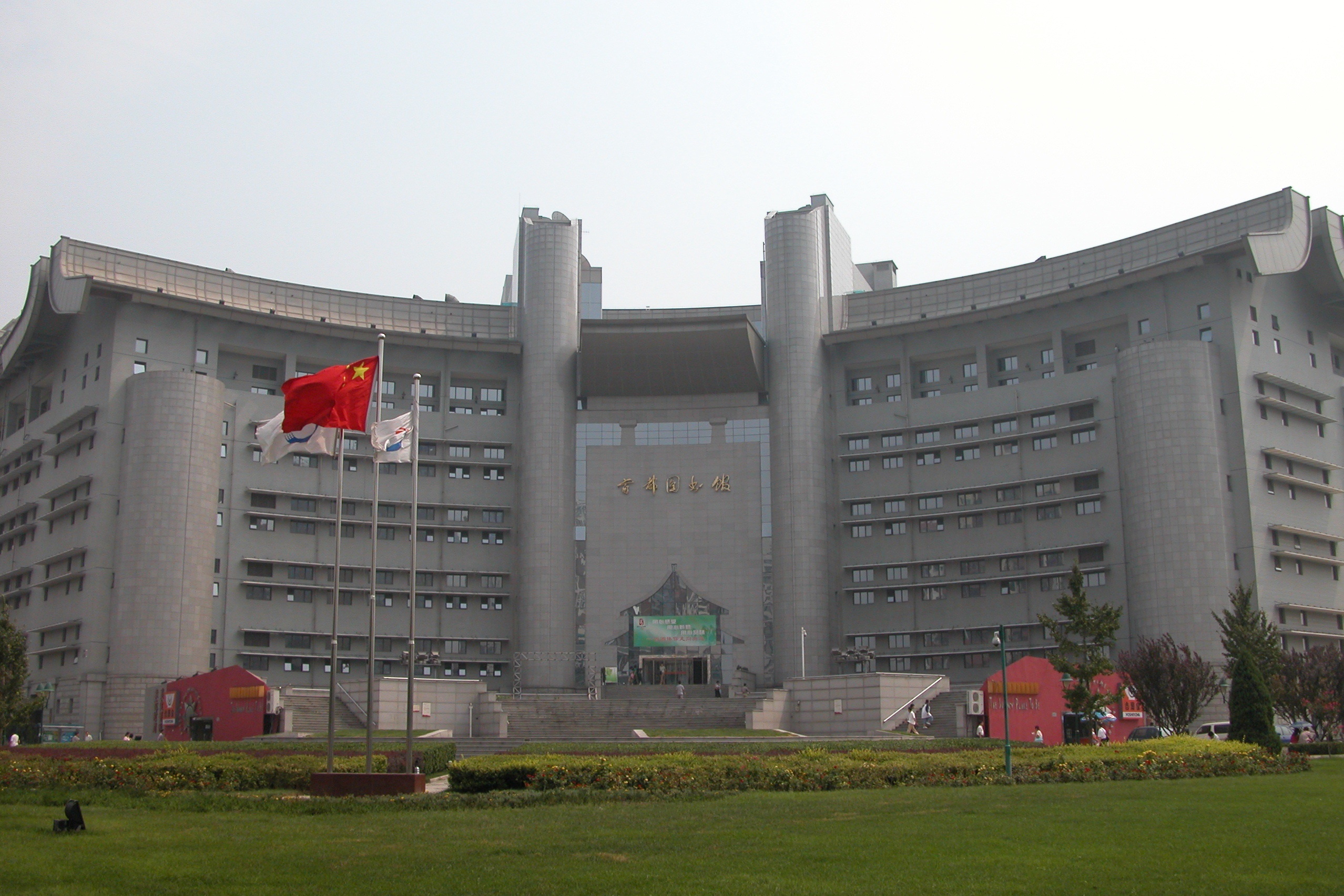 The Capital Library of China is a comprehensive public library in Beijing, located on south side of Huawei Bridge, Chaoyang District. Deftly combined traditional Chinese elements, the building resembles an unfolded scroll. It boasts 8 stories and covers an area of 370 thousand square meters, serving 4000 plus seats within 20 reading rooms.
The history of the library can date back to 1913. The predecessors of it are three old libraries including the Branch Library of Beijing advocated by Lu Xun, the General Library of Beijing and the Reading Room of the Central Park. Opened in 2001, the library is one of Four Major Cultural Landmark Building of Beijing.
The library houses more than 6.5 million books in all disciplines and types, including rare ancient books, Beijing local literature, contemporary books and newspapers, audiovisual materials and foreign books and journals. For readers who want to know Beijing in depth, the library is an ideal option for its abundant books about Beijing culture.
The library opens at 9 o'clock in the morning and closed at 7:30 at night. It receives visitors over 13 years old.
Website:
Mobile: http://t.clcn.net.cn/
PC: http://www.clcn.net.cn/en/
Address: #88 East 3rd Ring South Road, Chaoyang District.
Traffic Guide:
Take Buses No. 300, No.730, No.830 or No.28 and get off Shou Du Tu Shu Guan Stop.
Liyuan Bookstore
Liyuan Bookstore is in Zhihui Valley of Jiaojiehe Village, upstream from Yanqi Lake, which was built with 45, 000 pieces of wood. Thanks to wonderful design, the bookstore enjoys abundant natural light. The books are arranged randomly in the room. You can find a comfortable place just like home, and read close to nature. The shadows of the trees outside the window lay on the book. It feels like a sweet dream under a banyan tree in a summer afternoon.
The woodhouse gathers natural elements together, so as to create a place where human and nature coexist peacefully. It is integrated into surroundings with boardwalks on the river lead to the interior, and ground around the house paved with scree. The house both shades people and lets the sunshine in, showing a specific local characteristic. Hence, the bookstore is given a name "liyuan", meaning wooden bookstore.
Address: the Wisdom Valley, Yanxi town, Huairou District
Opening Hours: 8:30 to 11:30, 13:30 to 16:30 (weekends)
Tianjin Binhai Library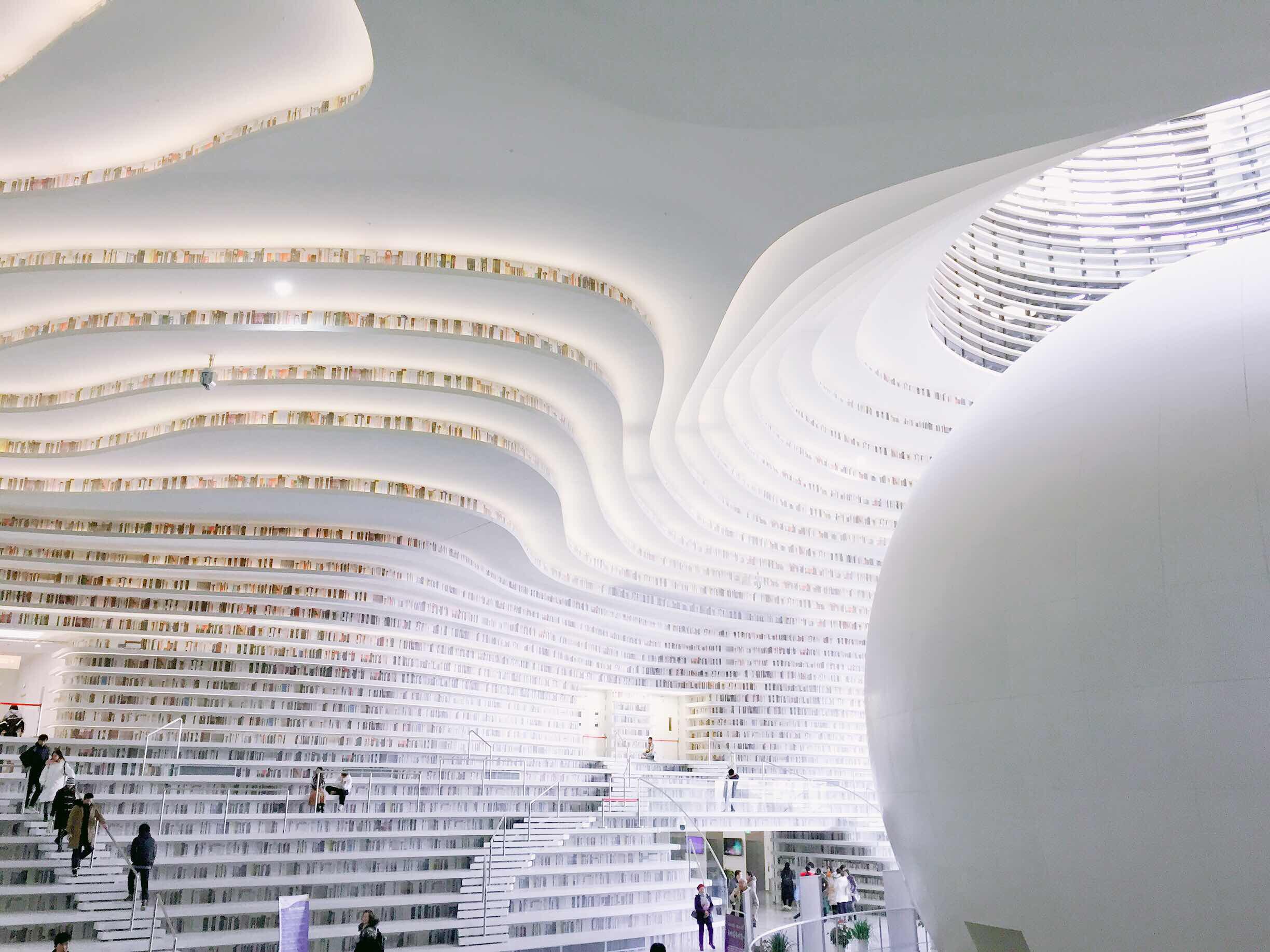 Praised as the one of the most beautiful libraries in China, Tianjin Binhai Library caught people's eyes since it was built.
The eye-shaped atrium space of the library is designed to be a "new urban living room". The five-level library has a total area of 33,700 square metres. It features floor-to-ceiling, terraced bookshelves able to hold 1.2 million books, and a large, luminous sphere in the center that serves as an auditorium with a capacity of 110 people.
The library advises that readers under the age of 14, those who wear heels and those who aren't fit for hiking should avoid the book mountain. It opens from 10 am to 18:00 daily while it is closed on Monday morning.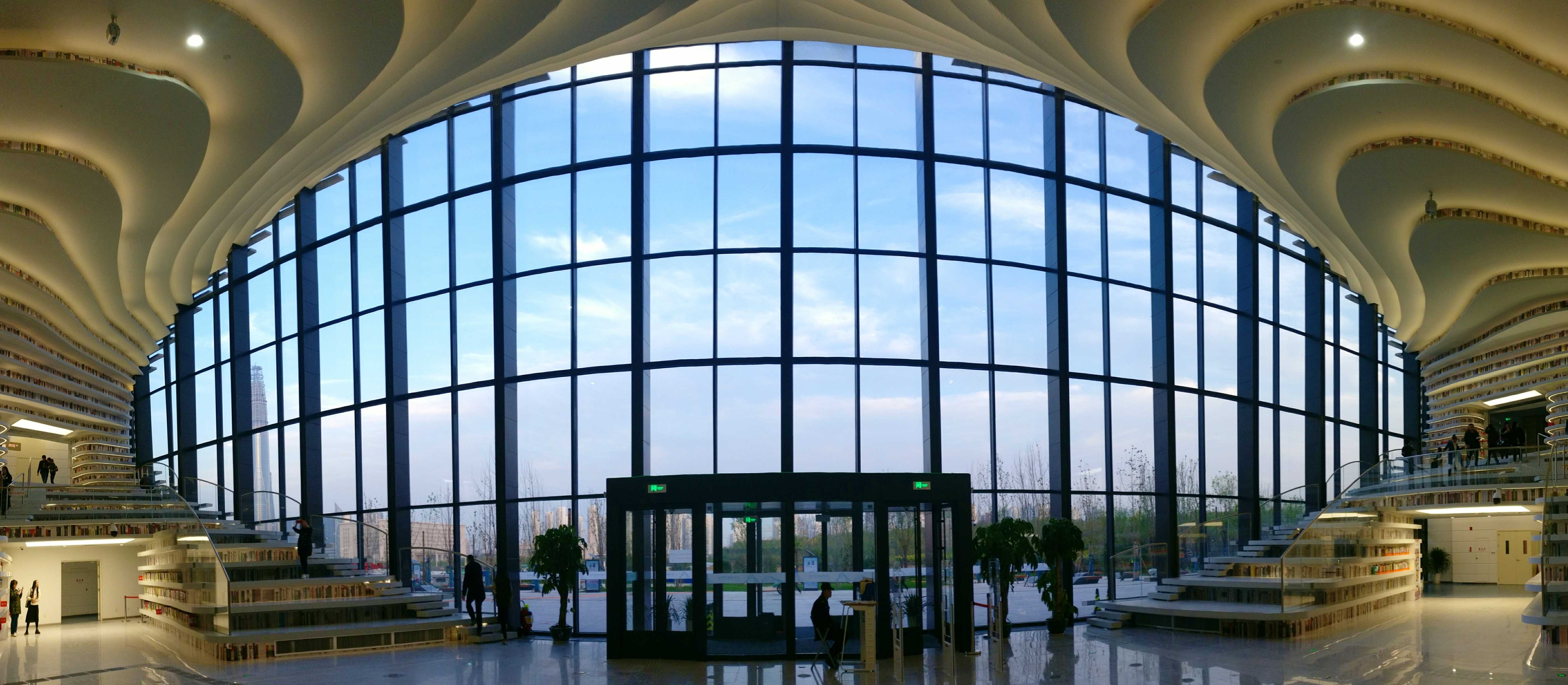 Address: #347 Xusheng Road, Binhai New Area Center Business District, Tianjin天津市滨海新区中心商务区旭升路347号
Tel. 6654 5678
Traffic Guide:
Take Subway Line 9 and get off at Shiminguangchang Station