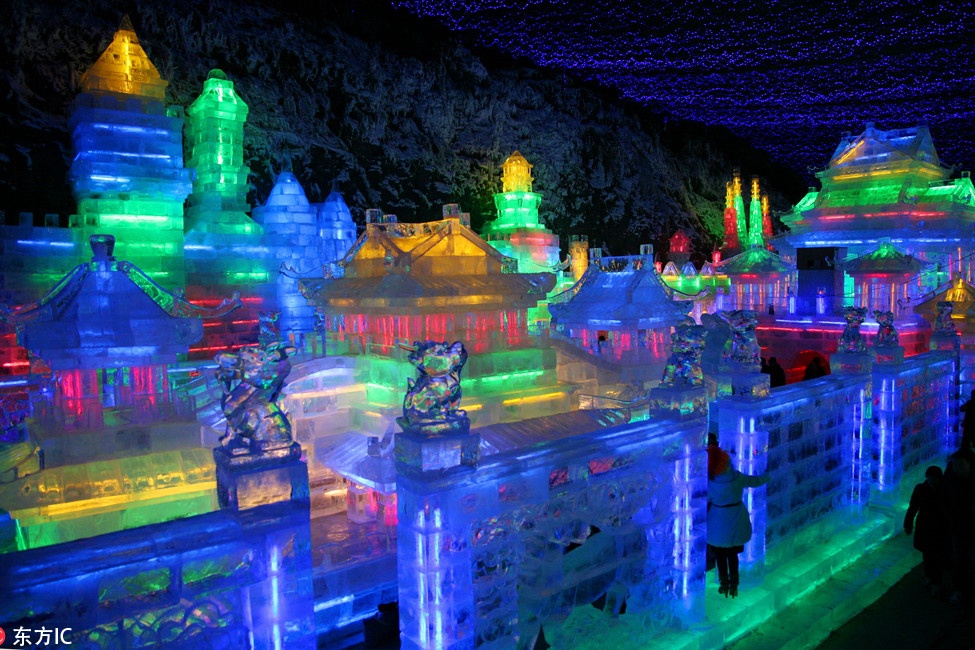 Located in Yanqing County, the Longqing Gorge is located 85km from urban Beijing and its scenery resembles the Li River in Guilin.
The gorge, integrating tender water and cliffy rocks is popular in all seasons. In spring, visitors go picnicking all while avoiding the heat of summer. The gorge boasts graceful scenery in autumn and unique ice lantern festival in winter.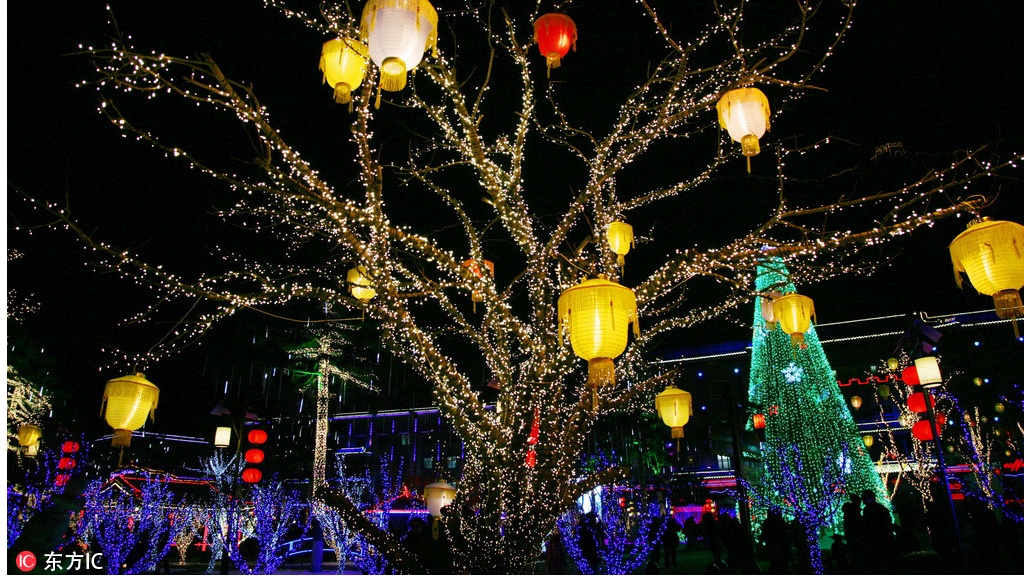 A 230-foot-high (70-meter-high) dam is inset between the hills. Looking to the north side from the dam, the picturesque scenery of hills and white clouds reflected in deep green makes its rare sight. Water falling downing from the70-meter height do form a breath-taking landscape for tourists.
Due to cold weather, water keeps frozen for a long time in winter providing wonderful condition to ice engraving. Hence, a special ice lantern festival held at the venue from January to February every year has become a tradition in winter. Ice in all shapes serves as a distinctive highlight.
The annual Ice Lantern Festival comes as appointment. The 32nd Longqing Gorge Ice Lantern Festival will curtain up on mid-January and conclude on late February. The lanterns exhibited on the festival this year is themed on Beijing Expo and Winter Olympics. The exhibition area covers 200,000 sq meters with over 300 groups festive lanterns, 1000 trees decorated with lights, 350 ice lanterns, 200 ice carving works and 100 snow carving works. It will bring visitors a visual feast.
Besides amusement facilities, home-stay services with a wide range of delicacies are accessible in the scenic spot as well.
Admission Fee:
Through Ticket CNY 150
Ice Lantern Festival CNY 100
How to get there:
Bus:
Take No.919 Bus at Deshengmen (德胜门) and transfer to No.875 Bus bound for Longqing Gorge at Yanqing.
Train:
Take Train S2 at Beijing North Railways Station (北京北站) and get off at Yanqing South Station (延庆南站), and then transfer No.875 Bus bound for Longqing Gorge.