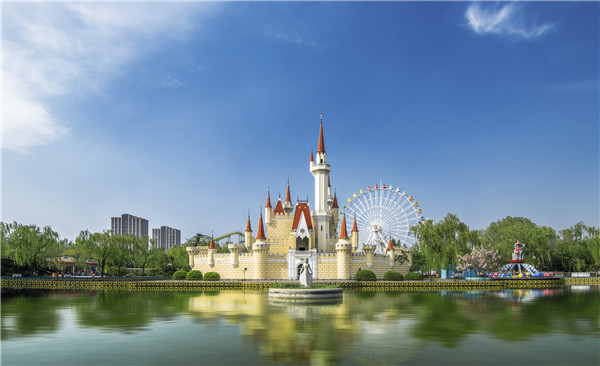 图片@视觉中国
Located in the west of Beijing, Shijingshan District's topography is dotted with the usual mountains and plains. Shijingshan is an industrial center and one of the major recreational centers in Beijing.
One of its main attractions is Shijingshan Amusement Park, which is located next to the Shijingshan Gymnasium. Opened in 1986 to the public, the park has come a long way and is now also known as the Disneyland of China. The park is owned by the local Shijingshan government.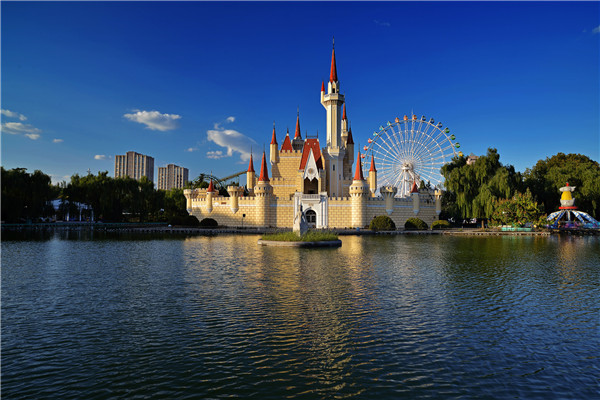 图片@视觉中国
Feature
The Shijingshan Amusement Park sprawls across an area of 35 million square meters, thereby making it the largest theme park in Asia. There are over 100 items to recreate the visitors. The park boasts unique landscape, which is dotted with many attractions. Amongst the green pines and cypresses and lush green grass you will find a Gothic Cinderella Castle, an Arabic Restaurant, a European Blue Bridge and a Russian Entrance Hall. It is not a surprise that the park has received over 200 million domestic as well as foreign tourists until now.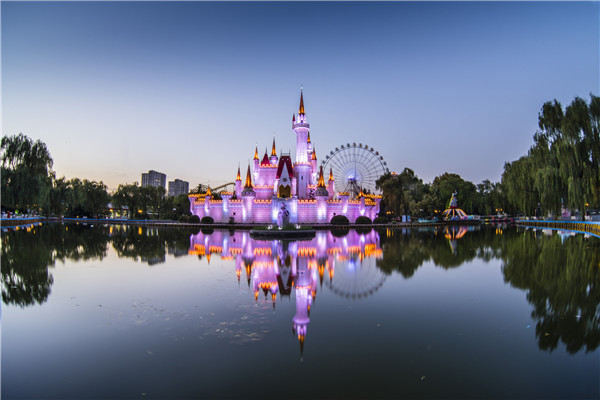 ​图片@视觉中国
The park has received several prestigious certificates like ISO9001: 2000 International Quality Management System certificate, ISO14001: 2004 Environment Management Certificate and GB/T28001 Occupational Health and Safety Management System certificate.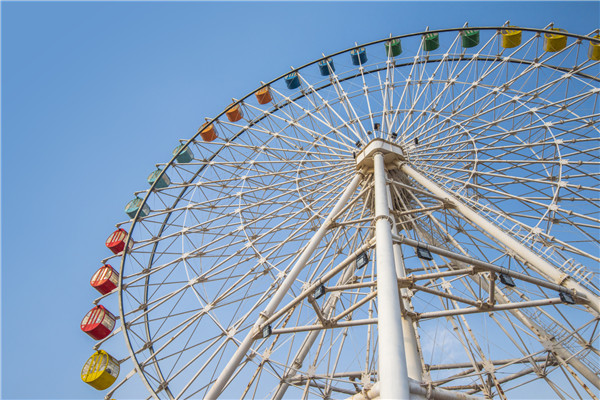 ​图片@视觉中国
There are 9 roller coaster rides located on the western part of the Shijingshan Amusement Park that you can enjoy. They are:
· -Atomic Coaster
· -Feng Shen Coaster
· -Jurassic Adventure
· -Mine Coaster
· -Shenzhou Coaster
· -Space Trip
· -Spinning Batman
· -Spinning Coaster
· -Worm Coaster
While most of these roller coaster rides have a 'sit down' design, the Spinning Batman a suspended ride and Shenzhou Coaster is the inverted ride.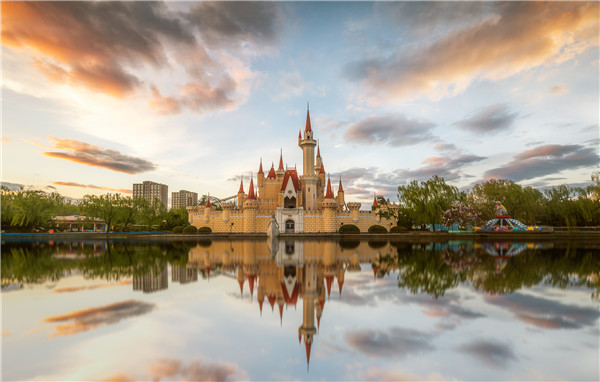 图片@视觉中国
Amongst the main attractions within the park Blue Bridge Tower is perhaps the notable one that links the east to the west of the park. On crossing the bridge you will come across the funicular railways that will take you for a short sightseeing of Beijing. In the eastern side of the park you will find a shooting gallery, bumper cars, desert race cars and carousels and 3 kiosk-like cafes. Walking over the bridge will take you to the 4D cinema, which is also one of the highlights of the park. Apart from the usual three dimensions that you are used to, this 4D cinema will make your seats jerk and throw water on your face according to the motion picture track's sounds.
To cover all the attractions you would need 2-3 days to spend. Though the admission fee is 10 Yuan, it is better you bring in 200 Yuan extra as every ride needs about 20-50 Yuan or more extra. You have to wait for your chance to get on the rides.
If you are hungry, you can eat from one of the many restaurants that are located within the Shijingshan Amusement Park.
Source: www.chinatravel.com