Named after the 798 factory which was built in 1950s, the 798 Art Zone is located in the northeast corner of Beijing. It is also called the Dashanzi Art District (DAD) as it sits in Dashanzi zone. 798 Art District covers an area of 0.6 square kilometer, with Jiuxianqiao Road to its west, Beijing-Baotou railway to its east, Jiangtai Road to its south and Jiuxianqiao Road North to its north. Characterized by modern art, it has become the exhibition center of Chinese culture and art, and also the world- famous cultural and creative industries centralized area .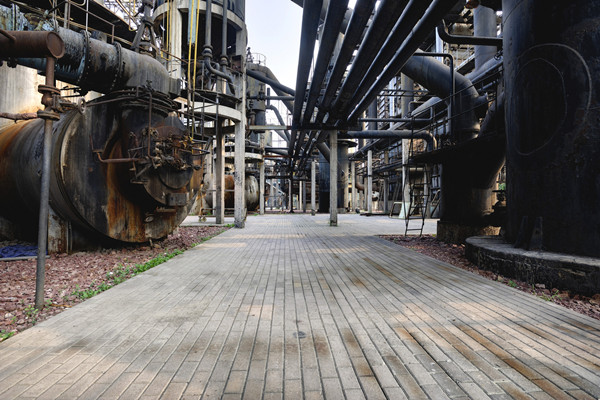 来源@视觉中国
History
The area occupied by the art zone was once the place for North China Wireless Joint Equipment Factory. Afterwards, the corporation moved out of the Dashanzi District and leased those plants (798 factory being one of them). The architectural style, featuring simple design and varied composition, follows the Bauhaus way. Attracted by ordered design, convenient traffic, unique style of Bauhaus architecture, many art organizations and artists came to rent the vacant plants and transformed them. Gradually there formed a district gathering galleries, art studios, cultural companies, fashion shops etc. As the area where the early art organizations and artists moved in was located in the original area of the 798 plant, this place was named 798 Art Zone.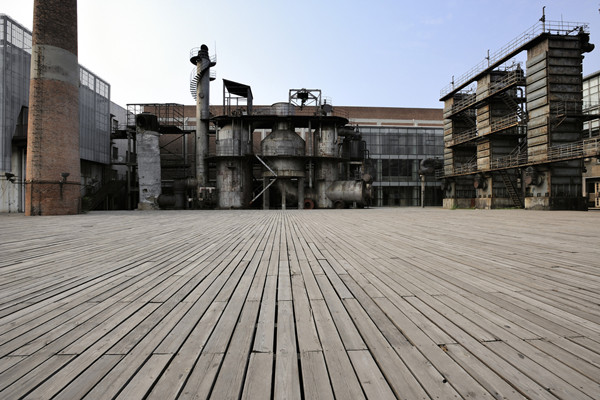 来源@视觉中国
Today
Now it has attracted a great deal of attention from the media at home and abroad; and it also has become the new regional mark of the city. Galleries, design studios, art exhibition spaces, artists' studios, fashionable shops, restaurants, bars etc. now assemble here. By January 2008, over 400 cultural organizations, coming from France, Italy, Britain, the Nethe rlands, Belgium, Germany, Japan, Australia, South Korea, Mainland China, Taiwan, Hong Kong and other countries and regions, have settled down in the zone.
来源@视觉中国
Nowadays, it frequently holds important international art exhibitions and art activities as well as fashion shows. In order to expand the reputation and influence of the art zone and to promote the development of the modern art, the zone has held the 798 Art Festival (from the end of April to the end of May) every year since 2006. Another festival is the 798 Creative Art Festival (from the end of September to the end of October). The two festivals focus on exhibition and communication of culture and art.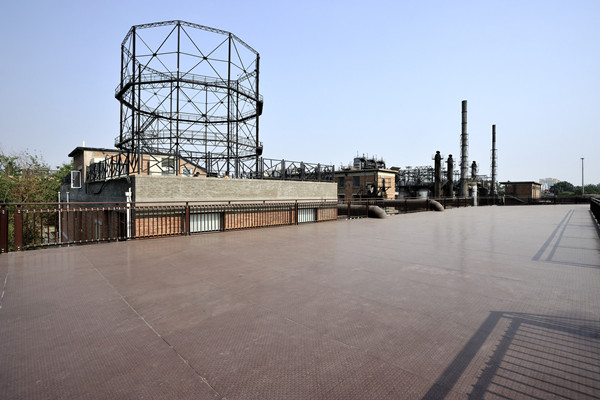 来源@视觉中国
Many worldwide political figures, movie stars, and social celebrities have not been able to resist the art zone's attraction and have come to pay a visit. Since 2004, Prime Ministers from Sweden, Switzerland, and Austria, ex-Prime Minister from German (Schroeder), the President of European Union (Barroso), the Princess of Belgium's Prime Minister, President of the IOC Rogge, and the Belgium Crown Prince all have come here.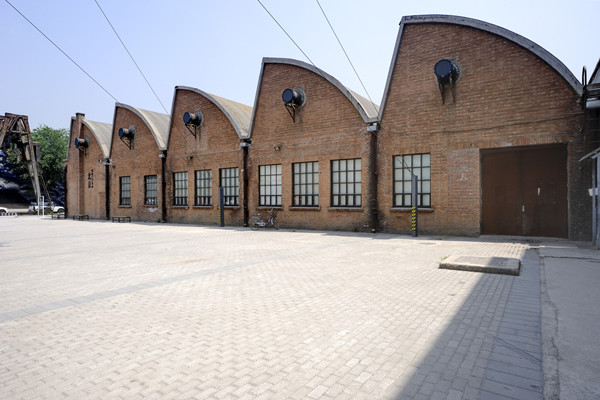 来源@视觉中国
Source: travelchinaguide.com