First opening its doors in 1530, Liubiju is the oldest shop of its kind in Beijing so deserves its legendary status. For nearly 500 years, Liubiju is one of the oldest brands in the capital. This pickle and soybean sauce maker has been keeping Beijing well fed with preserved vegetables.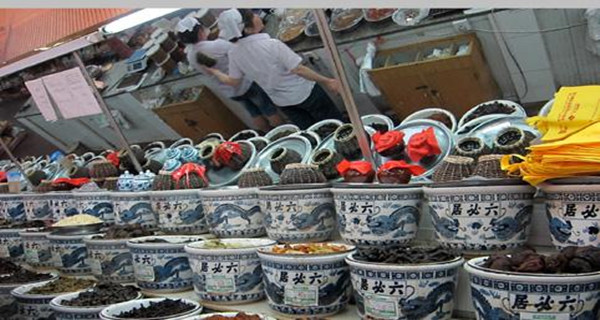 There are a few branches around town, but we can't get over the original one in Qianmen. Pickles and other preserves ferment in deep white-and-blue ceramic vats while Beijingers hurry about stocking up on these condiments. We can't imagine that the scene's changed much from its early days. The dry bean paste is perfect for a real old-Beijing zhajiangmian sauce for noodles, and you won't be able to resist snacking on pickledcucumbers (jianghuanggua, 酱黄瓜) as you browse.
Pickles here are not brined, rather cured in different seasonings. All manner of sauces made with soybean are sold in bottles, jars or pouches. Stop here the next time you meander through the new Qianmen.
Address: Qianmen, 3 Niangshi Jie, Dongcheng District 东城区前门粮食店街3号
Source: timeoutbeijing.com