01 Shuangxiu Park - Pretending to be in Kyoto

Shuangxiu Park, located in the inner part of the North Third Ring Road, is the only garden building in Beijing that is built in Japanese style. The rocks and other building materials in the park were given by Japanese friends, and the architectural style of Japanese gardens has been highly restored. There are many places in the park that are suitable for taking portraits, and you can even meet people who come to take pictures dressing in kimonos.

Address: No. 20, North Third Ring Middle Road, Xicheng District, Beijing

Admission: 0.2 RMB/person

Opening hours: 7:00 - 21:00

Tips:

①The park is very small and you may need to queue when there are many people. Try to avoid the crowds and choose to visit on a weekday.

②It is recommended to wear light-colored clothing to the park, which will make the photo look brighter.

02 Summer Palace West Gate Station - Pretending to be in Kamakura

This Japanese manga-style station is located at the Summer Palace West Gate Subway Station, one of the stations on the Xijiao Line of the Beijing Metro. It is an above-ground station, so it offers a unique view of a red and white train driving across the grassland. With the cables and signs erected on both sides, it has a feeling of Japanese manga.

Address: Xijiao Line - Summer Palace West Gate Station

Admission: Free

Opening hours: 5:30 - 22:30

Note: Don't stand on the railroad tracks to take pictures, and don't stick your body out of the guardrail when taking pictures.

03 Former site of the Belgian Embassy - Pretending to be in Belgium

A new café called Almost Coffee 1910 has opened on the site of the former Belgian Embassy in Chongwenmen. Make a reservation in advance and you can enjoy afternoon tea at the 100-year-old embassy. The European-style architecture, gardens and fountains make you feel like you are in Bruges, Belgium. It is not very crowded because it is by reservation only.

Address: Former site of the Belgian Embassy, No. 9 Chongwenmen West Street

Tickets: Afternoon tea 958RMB/set; 598RMB/set

Opening hours: 13:30 - 18:00

Tips:

①There will be more people on weekends, you need to book in advance.

②If there are too many people, you can only sit indoors. An outdoor table can sit up to three people at a time.

③There are few parking lots nearby and parking is prohibited inside the embassy, so driving is not recommended.

04 August - Pretending to be in Morocco

August is a new coffee shop in 798 Art District, and is decorated in the owner's favorite Moroccan style, which is rare seen in Beijing. On weekends, the place is crowded with people, and occasionally you have to wait in line for a table.

Address: Ceramic Street 1, 798 Art District

Tickets: 35 RMB per person

Opening hours: 11:00-22:00, temporarily closed on Mondays

Tips:

①Weekends are more crowded, it is recommended to go on weekdays.

②The menu changes quickly, but every drink is a surprise.

05 Chinese Ethnic Museum - Pretending to be in Tibet

The Tibetan style zone is one of the must-see attractions within this place. The Dazhao Monastery in the park was built by Tibetan artisans from Lhasa, Tibet. The building has been restored by a 1:1 ratio. In addition to the Dazhao Monastery, there is also a condensed version of Barkhor Street and the Transcendental Gallery. The gorgeous Tibetan-style paintings on the walls and the perfectly reproduced street side stores show the original appearance of the old Lhasa city.

Address: No. 1, Chaoyang Ethnic Garden Road, Chaoyang District, Beijing

Admission: North Park ticket 45 RMB/person

Opening hours: Monday-Sunday 8:30am-17:30pm (admission closes at 17:00)

Note: There are too many people on weekends, so weekday visits are recommended.

06 Vision Dream Factory - Pretending to be in the American West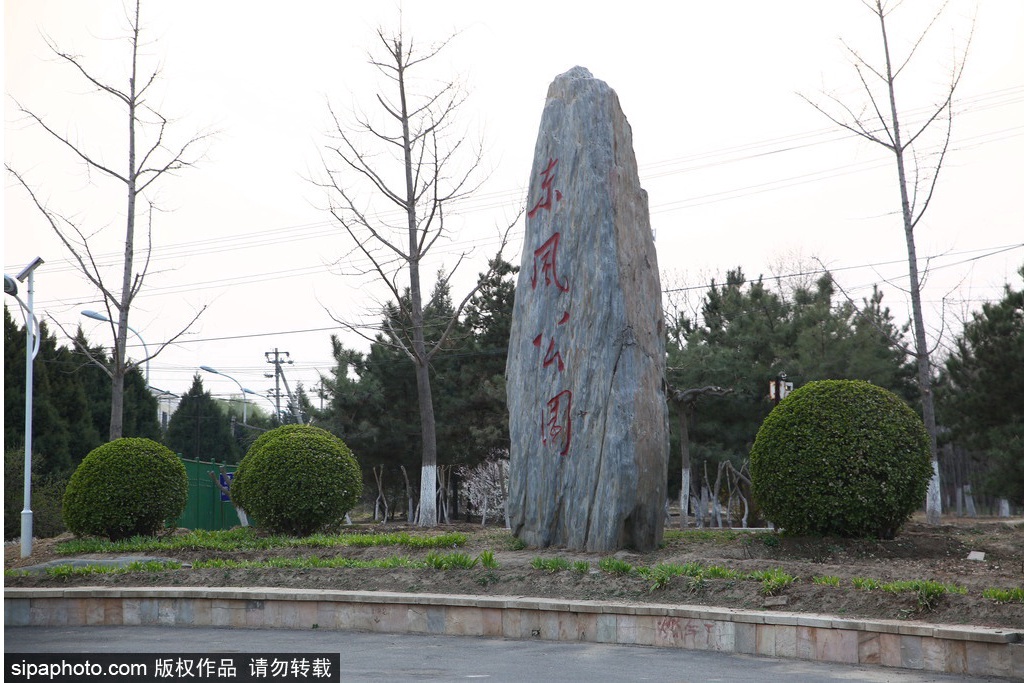 Located at the west gate of Dongfeng Park, the shooting base is mainly based on the west coast style of America. There are many scenes at the base, such as sunshine greenhouse, American Broadway & convenience store, New York subway, bar street, California gas station, etc. You can take pictures of a European or American style.

Address: No. 1 courtyard, Center Road, Chaoyang District, Beijing

Admission: 300 RMB per hour, limited to 10 people at one time (advance reservation required)

Opening hours: Monday to Sunday 8:00am-20:30pm

Tips:

①The photo effect is better on a sunny day, and light is relatively soft in the morning.

②It is recommended to come with your friends to take pictures.

07 Loutai Village, Tianzhu Town, Shunyi District- Pretending to be in Holland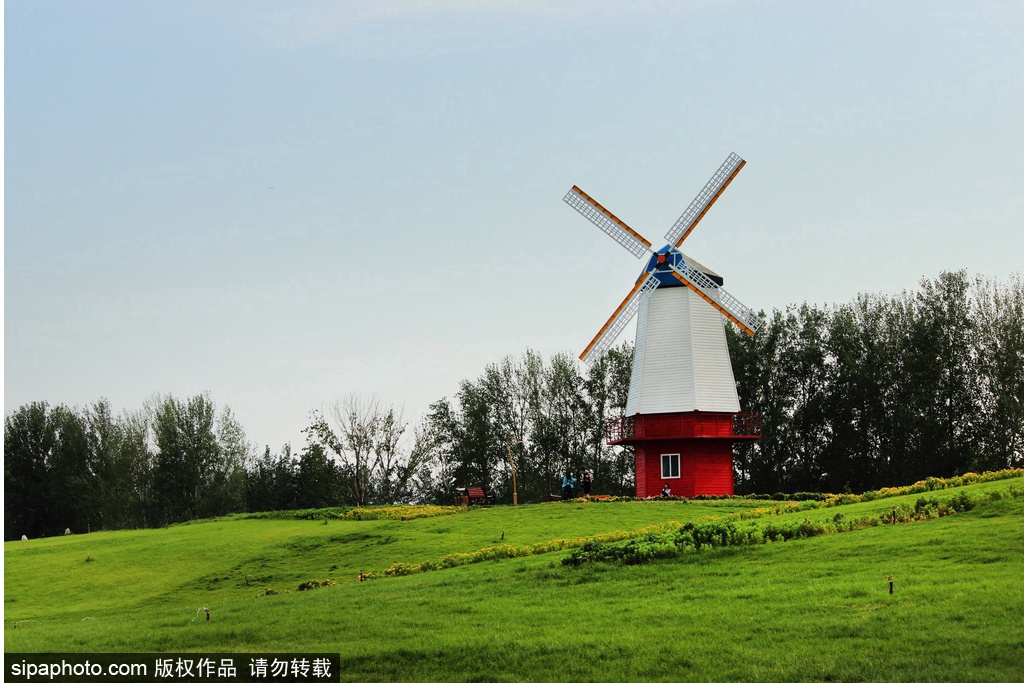 The location of Loutai Village in Shunyi is relatively remote, but the park has a large lawn that has been cared for. There are iconic windmills and large sunflowers in summer. This is why it is also known as "Beijing's Little Holland". Located near the airport, the park is also a treasure trove for airplane photographers.

Address: Loutai Village, Tianzhu Town, Shunyi District, Beijing (you can locate the Song Art Museum if you drive there)

Tickets: Free

Opening hours: All day

Tips:

①Tulip flowering period is from late April to mid-May.

②There is a large parking lot in the scenic area, so it is recommended to travel by car.

Translated by LIU Yu