Beijing Miyun Penghewan Scenic Area is located in Pengheyan Village, Shicheng Town, Miyun District, and is a 3A-level natural scenic spot. Penghewan is a river canyon that flows from Baihebao Reservoir to Miyun Reservoir, and it is also known as the "Three Grand Canyons in Beijing" along with Yongding River Guanting Canyon and Juma River Canyon.

The Baihe meanders from the Baihebao Reservoir in Yanqing District to the east to Miyun Reservoir. This 130km road is in harmony with the surrounding mountains and beautiful forests, forming a dynamic landscape painting.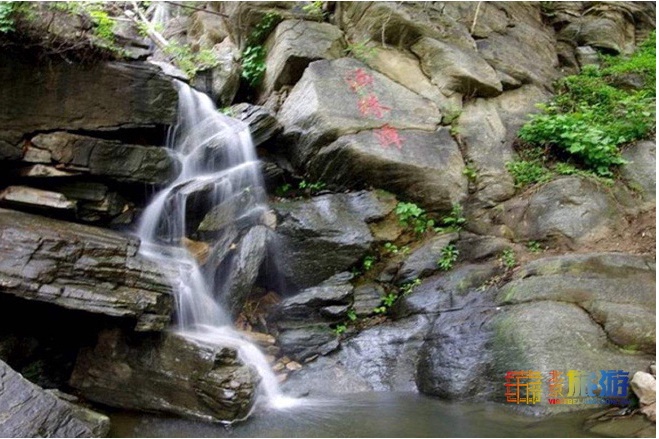 The cliff face in the Penghewan scenic area looks as if it was cut by knife and axe, with trees and their shadows, the thousand-foot Baiyun waterfall falls straight down into the vertical cliff. You will find the pools are filled with immortal water, and the waterfalls look like white clouds, and you can set your imagination free for any possibility.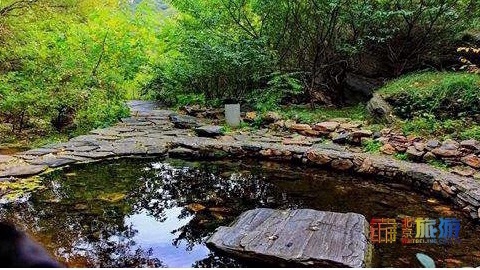 The "Sanguan Cave" in the cliff has the footprints of countless anti-Japanese heroes, including Bai Yihua Commander, General Wang Kang, and Fengluanmi County Mayor Li Fangling, demonstrating the historical fact that ancestors squandered their youth and hot blood for the independence and liberation of the Chinese nation. The peach forests all over the mountains are gorgeous and colourful, making people think about the passed days and people.

Penghewan is naturally beautiful, and you cannot find any trace of carving by human. In this unique natural and cultural landscape, looking around or just close your eyes for an imagination, you can feel the power of human as well as the vastness of nature. "White clouds and waterfall comes down from the sky, gently the river opens its arm, with wild ducks swimming on it, and mountains are covered with flowers".

The Thousand-Chi White Cloud Waterfall is located in the Penghewan Scenic Area, which is located 700m into the scenic area along the entrance of the scenic area. The river stream drops vertically without any support, which often appears on the steep swell formed by the broken layer or differential erosion of the river channel which is suddenly interrupted.

The 108m Thousand-Chi White Cloud Waterfall is the highest waterfall in Beijing. Just because of its height, when the water flows down from the top of the cliff, it is broken into countless drops, fluttering and sprinkling, in a row, falling from the sky. Under the sun shine, they are all crystal clear like pearls. The waterfall fell into the White Cloud Lake, and Koi happily swam around. The green cliffs beside the waterfall were dotted with clusters of green plants, just like a giant ink painting.

Visitors can swing a boat on Baiyun Lake to get close to the waterfall, taking pictures and so on. When the sun shines directly, because the waterfall splashes on the cliff and becomes water vapor, there will be a beautiful rainbow hanging in the sky. Looking up, you will understand the feeling of "Flying waters descending straight three thousand feet, Till I think the Milky Way has tumbled from the ninth height of Heaven."

Tel: 010-69011290

Address: Duanshuyu Gou, Pengheyan Village, Shicheng Town, Miyun District, Beijing