The story begins with a fight.

Mandarin ducks are hailed as the "love bird" in Chinese culture because they are always seen in pairs. Pronounced as "yuanyang" in Chinese, "yuan" refers to the male, and "yang" the female.

It is fairly easy to distinguish a "yuan" from a "yang," as the male duck has brightly colored plumage, while the female looks rather dull. This is a common feature among many birds, such as peacocks.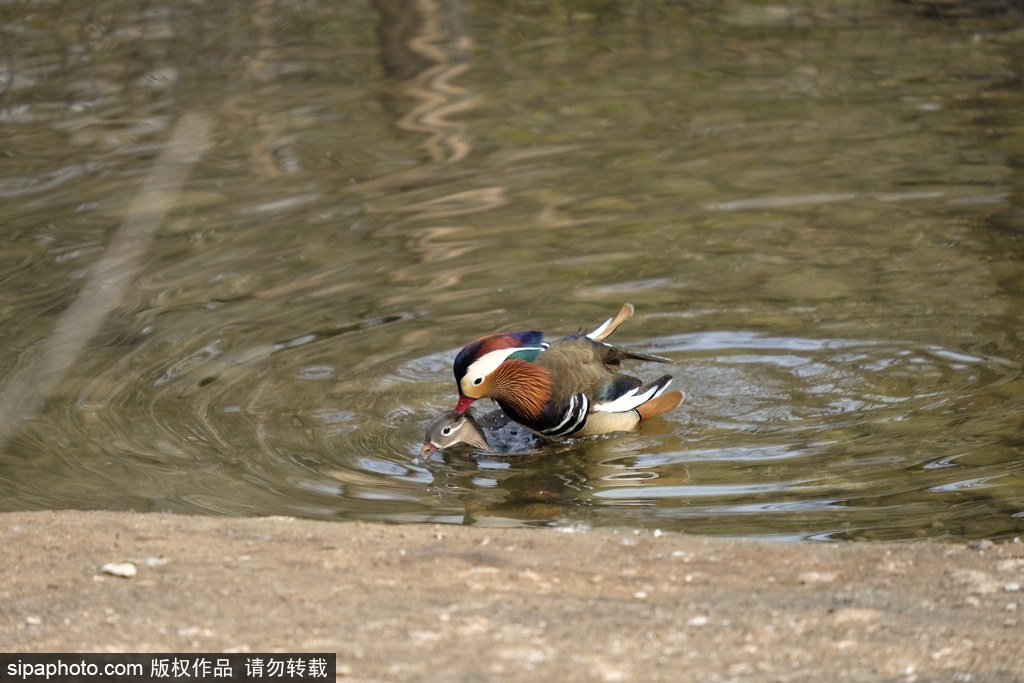 Mandarin ducks were once believed to form lifelong couples. They are regarded as a token animal of conjugal fidelity, with their name being used as a metaphor of a loving couple.

Bayi Lake in Beijing's Yuyuantan Park has become a popular birding sport over the last few years. Wild birds frequent the lake as a result of the city's improved environment.